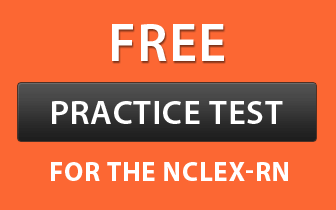 Nursing is such a profession in which, your expertise and intellect are applied in the real world on the real people. A career in this field demands a lot of hard work and commitment. However, it is rewarding too and offers great growth opportunities, as well. The present healthcare environment is dynamic as well as challenging which demands meticulous program. Accredited registered nurse schools in Maine equip students with significant skills and adroitness.
Requirements
The candidates must fulfill the below mentioned requisites for taking admittance into the RN program.
The candidate is supposed to be of eighteen years or above.
It's mandatory to clear the drug test and criminal background check.
Applicants are supposed to qualify the standardized entrance test (TEAS- Test of Academic Skills) with minimum passing scores. For further details, visit   http://www.medtech.edu/blog/teas-test-tips
Students must obtain the high school diploma.
The applicants ought to submit a valid photo ID and address proof.
Fluency in English language is also compulsory.
These requirements may change from institutions to institution as per their norms and regulations, but those nursing programs that are accredited by the American Association of Colleges of Nursing or the Accreditation Commission for Education in Nursing have standardized requirements.
Education/Courses
The state of Maine offers a wide range of courses for RN aspirants. You can apply for any program as per your choice.
Bachelor Degree (BSN): You need to spend 4 years to accomplish BSN degree. The estimated cost of this program is $30,000 per annum. This coursework provides you with broad education in management and leadership that plays a key role in the present healthcare sector.
Associate Degree (ADN): Associate Degree in Nursing is a two-year degree program, which costs you around $14,425 annually. This program is designed to equip students with the skills needed to begin a career in nursing.
Diploma Course: The diploma course in nursing is of 1-2 years duration and involves a cost of $15,520 yearly. These courses incorporate practical as well as theoretical knowledge among students.
Direct Entry MSN Program: The program is designed for non-nursing bachelor degree holders, who want to earn a master degree in nursing. After completion of this course, candidates can take the NCLEX-RN exam for RN licensure.
Accelerated BSN Degree: It is designed for those students, who previously earned a bachelor degree in another field. Therefore, aspirants can use their previous education credits and experience in this program.
After completing any of the above programs, students are eligible to take the NCLEX-RN exam (National Council Licensure Examination for RN). For more information about the NCLEX-RN, visit https://www.ncsbn.org/nclex.htm.
Those candidates, who want to enhance their knowledge and dexterity, can opt any of the following courses:
RN to BSN: The main objective of RN to BSN program is to prepare aspirants for advanced nursing practice. The program provides a better understanding of social, cultural and political issues that can affect healthcare industry. It enhances the scope of career.
Master of Science in Nursing (MSN): MSN program offers inclusive curriculum that not only comprises of nursing theory, but also provides hands-on program in the clinical settings. Working RNs have the opportunity to strengthen their career in the evolving healthcare sector by pursuing this course. Aspirants have the option to earn this degree either on full-time or part-time basis.
Doctor of Nursing Practices (DNP): DNP is the practice-focused program that makes you eligible to work as an independent primary care provider. It is the highest level of education in the nursing field.
State Approved Registered Nurse Schools in Maine (ME)

If you really want to realize your dream of becoming a registered nurse, ensure that you register in an authenticated program program, which is accredited by the state of Maine. To help you out, here is the list of some recognized institutes.
List of Nursing Schools in Maine Offering Associate Degree in Nursing
Central Maine Medical Centre College of Nursing and Health Professions
Address: 70 Middle Street, Lewiston, Maine- 04240

Get Admissions Information
Central Maine Community College
Address:  1250 Turner Street, Auburn, Maine- 04210

Get Admissions Information
Eastern Maine Community College
Address: 354 Hogan Road, Bangor, Maine- 04401

Get Admissions Information
Kennebec Valley Community College
Address: 92 Western Avenue, Fairfield, Maine- 04937

Get Admissions Information
Southern Maine Community College
Address: 2 Fort Road, South Portland, Maine- 04106-1698

Get Admissions Information
University of Maine at Augusta
 Address: 46 University Drive, Augusta, Maine- 04330

Get Admissions Information
List of Schools in Maine Offering RN to BSN Programs and Bachelor Degree in Nursing
Husson University
Address:  1 College Circle, Bangor, Maine- 04401

Get Admissions Information
Kaplan University
Address: 14 Marketplace Drive, Augusta, Maine- 04330
Saint Joseph's College
Address: 278 Whites Bridge Road, Standish, Maine- 04084

Get Admissions Information
University of Maine
Address:  5724 Dunn Hall, Orono, Maine- 04469-5724

Get Admissions Information
University of Maine at Fort Kent
Address: 23 University Drive, Fort Kent, Maine- 04743

Get Admissions Information
University of New England
 Address: Biddeford Campus, 11 Hills Beach Road, Biddeford, Maine- 04005

Get Admissions Information
University of Southern Maine
Address: PO Box 9300, Portland, Maine-04104

Get Admissions Information
List of Schools in Maine Offering Accelerated BSN Programs
University of New England
Address: Biddeford Campus, 11 Hills Beach Road, Biddeford, Maine- 04005

Get Admissions Information
List of Schools in Maine Offering Doctorate Nursing Programs
Kaplan University
Address: 14 Marketplace Drive, Augusta, Maine- 04330
University of New England
 Address: Biddeford Campus 11 Hills Beach Road, Biddeford, Maine- 04005

Get Admissions Information
University of Southern Maine
Address: PO Box 9300, Portland, Maine- 04104

Get Admissions Information
List of Nursing Schools in Maine Offering Master Degree in Nursing
Central Maine Medical Centre College of Nursing and Health Professions
Address: 70 Middle Street, Lewiston, Maine- 04240

Get Admissions Information
Husson University
Address: 1 College Circle, Bangor, Maine-04401

Get Admissions Information
Kaplan University
Address: 14 Marketplace Drive, Augusta, Maine- 04330
Saint Joseph's College
Address:  278 Whites Bridge Road, Standish, Maine- 04084

Get Admissions Information
University of Maine at Augusta
 Address: 46 University Drive, Augusta, Maine- 04330

Get Admissions Information
University of Maine
Address:  5724 Dunn Hall, Orono, Maine- 04469-5724

Get Admissions Information
University of New England
Address: Biddeford Campus 11 Hills Beach Road, Biddeford, Maine- 04005

Get Admissions Information
University of Southern Maine
Address: PO Box 9300, Portland, Maine- 04104

Get Admissions Information