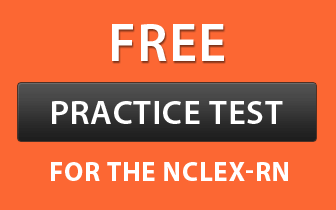 Registered nurse schools in Nevada prepare you for the most demanded profession which is flourishing rapidly. If you have a drive to serve the society, RN programs in Nevada is the perfect way to begin with as it is an extremely rewarding career. Nursing is a health care field that demands deep understanding of human behavior, utmost patience, flexibility and dedication for patients who require care. The prospective candidates will learn to deliver safe and effective care through practical program at different clinical and health care settings.
Requirements
To be eligible to enroll in an RN school, candidates must meet the following requirements:
Criminal background check (CBC) and drug test should be cleared by every candidate.
The minimum age for applying in an RN program program is 18 years.
An aspirant should be a high school graduate, and fluent in English.
One must submit all the essential documents as required by the institute in which s/he is going to apply for admission.
The candidate is supposed to submit a photo ID and valid address proof.
Many institutes conduct a pre-entrance test called TEAS (Test of Essential Academic Skills).
Note: These requirements may vary as per the norms and rules of the specific colleges.
Education/Courses
The below mentioned programs assist you realize your dream of becoming a registered nurse.
Associate Degree in Nursing: The 2-year associate degree program comprises sound theory and clinical experiences which prepare students for complex and ever-changing career. The curriculum comprises general subjects such as physiology, microbiology, anatomy, psychology and math.
Bachelors of Science in Nursing: Bachelor degree program equips students with elementary education and necessary clinical program which prepares them for entry-level positions. It is a four-year program that integrates professional nursing values, advanced knowledge, leadership concepts, and develops critical thinking.
Accelerated BSN Degree: This program is designed for non-nursing degree holders who wish to begin their career in the health care industry. It can be completed in 12-15 months and aims at building strong foundation.
LPN to RN: Licensed practical nurses can upgrade their position, enhance their skills and boost the career by opting LPN to RN track.
RN to BSN Program: If you want to complete bachelor degree to accelerate your expertise and enhance competence, RN to BSN is the perfect platform wherein you can refine your skills.
Graduates from any of the above programs are eligible to sit for the NCLEX-RN (National Council Licensure Examination for Registered Nurses).
Master of Science in Nursing: The main objective of MSN degree is to create leaders, who are able to integrate their expertise and knack into practice for the betterment of health care industry. You can opt from many specialization courses that are available.
Doctor of Nursing Practices (DNP): The coursework of DNP is designed specifically for midwives, nurse practitioners, and nursing leaders who wish to study further for their professional growth. This program prepares RNs for advanced roles in order to serve the people of Nevada.
State Approved Registered Nurse Schools in Nevada (NV)

All the programs mentioned below are accredited by the Nursing Board of Nevada.
List of Nursing Schools in Nevada Offering Associate Degree in Nursing
Carrington College – Las Vegas Campus
Address: 5740 South Eastern Avenue, Suite 140, Las Vegas, Nevada- 89119

Get Admissions Information
College of Southern Nevada
Address: 6375 West Charleston Boulevard, Las Vegas, Nevada- 89146

Get Admissions Information
Altierus Career College
Address: 170 North Stephanie Street, Henderson, Nevada- 89074

Get Admissions Information
Great Basin College
Address: 1500 College Parkway, Elko, Nevada- 89801

Get Admissions Information
Western Nevada College
Address: 2201 West College Parkway, Carson City, Nevada- 89703

Get Admissions Information
Truckee Meadows Community College
Address: 7000 Dandini Boulevard, RDMT 417, Reno, Nevada 89512-3999

Get Admissions Information
List of Schools in Nevada Offering Bachelor Degree in Nursing
Great Basin College
Address: 1500 College Parkway, Elko, Nevada- 89801

Get Admissions Information
Nevada State College
Address:  1125 Nevada State Drive, Henderson, Nevada- 89002

Get Admissions Information
Roseman University of Health Sciences
Address: 4 Sunset Way, Building E Henderson, Nevada- 89014 
Touro University Nevada
Address: 874 American Pacific Drive, Henderson, Nevada- 89014
University of Nevada, Las Vegas
Address: 4505 South Maryland Parkway, Las Vegas, Nevada- 89154

Get Admissions Information
University of Nevada, Reno
Address: 1664 North Virginia Street, Reno, Nevada- 89557

Get Admissions Information
List of Schools in Nevada Offering LPN to RN Programs
College of Southern Nevada
Address: 6375 West Charleston Boulevard, Las Vegas, Nevada- 89146

Get Admissions Information
Great Basin College
Address: 1500 College Parkway, Elko, Nevada- 89801

Get Admissions Information
Western Nevada College
Address: 2201 West College Parkway, Carson City, Nevada- 89703

Get Admissions Information
List of Nursing Schools in Nevada Offering RN to BSN Programs
Great Basin College
Address: 1500 College Parkway, Elko, Nevada- 89801

Get Admissions Information
Nevada State College
Address:  1125 Nevada State Drive, Henderson, Nevada- 89002

Get Admissions Information
Touro University Nevada
Address: 874 American Pacific Drive, Henderson, Nevada- 89014
University of Nevada, Reno
Address: 1664 North Virginia Street, Reno, Nevada- 89557

Get Admissions Information
List of Schools in Nevada Offering Accelerated Second Degree BSN or Fast Track BSN
Nevada State College
Address:  1125 Nevada State Drive, Henderson, Nevada- 89002

Get Admissions Information
Touro University Nevada
Address: 874 American Pacific Drive, Henderson, Nevada- 89014
List of Schools in Nevada Offering Master's Degree and Doctorate Nursing Programs
Touro University Nevada
Address: 874 American Pacific Drive, Henderson, Nevada- 89014
University of Nevada, Las Vegas
Address: 4505 South Maryland Parkway, Las Vegas, Nevada- 89154

Get Admissions Information
University of Nevada, Reno
Address: 1664 North Virginia Street, Reno, Nevada- 89557

Get Admissions Information