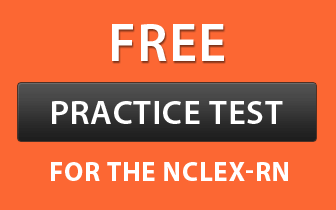 Nursing is one of the most exhilarating and dynamic profession that needs higher level of commitment and dedication. Besides, one needs to develop a strong foundation in liberal arts, biological and social sciences, general education and nursing courses. Registered nurse schools in West Virginia offer an inclusive curriculum that prepares you for national licensing examination, i.e. NCLEX-RN. The flexible learning environment helps candidates develop a systematic approach for solving complex problems of the health care world. Read the information given below to know more about the nursing programs in this state.
Requirements
It is imperative to meet following requisites to register in an RN school. The requirements may vary from college-to-college.
The minimum age expectation is eighteen years.
High school education is compulsory.
The applicant should provide a valid photo ID.
The aspirant should submit a residency verification form.
It is mandatory to submit fingerprint report and clear the drug and criminal background test.  You should not be involved in any offensive or criminal activities.
One should attain proficiency in English language.
Many institutes give you admission only if you clear the TEAS- Test of Essential Academic Skills.
Education/Courses
The following educational pathways can be pursued to become an RN. All nursing education programs combine classroom instruction with supervised clinical experience in several health care settings.
Associate Degree in Nursing: Associate degree is a 2-year program that focuses on developing critical thinking and technical skills and cultivates professional nursing values. It covers a meticulous curriculum that involves comprehensive theory, clinical experience and lab practice. 
Bachelor of Science in Nursing: It acquaints aspirants with current updates in the health care field. The comprehensive curriculum integrates patient-care technologies and information systems in order to enhance the quality of nursing outcomes. It requires thorough study of four years.
Accelerated BSN Degree: It is designed for individuals with a non-nursing bachelor degree who aspire to become a nurse in less time. It lasts for 16 months.
LPN to RN: With the help of this track, licensed practical nurses can learn advanced expertise and can adapt innovative technologies. It helps them proceed towards dynamic career prospects.
RN to BSN Program: This track is for working RNs who wish to earn a BSN degree. It can be completed either on full-time or part-time basis.
Every candidate is required to complete any of the above described degree programs successfully, in order to become eligible for the NCLEX-RN licensing examination.
Master of Science in Nursing: The main objective of this degree program is to prepare nursing leaders who can improve the health care sector by implementing effective plans. You can choose the area of specialization as per your interest.  
Doctor of Nursing Practices (DNP):  The curriculum of DNP degree prepares nurses for expanded clinical role which enables them to conduct research to promote safe, sound and effective patient care.
State Approved Registered Nurse Schools in West Virginia (WV)

There are a number of colleges and institutes all over West Virginia that offer various registered nurse program programs. For your convenience, we have enlisted state-accredited colleges.
List of Nursing Schools in West Virginia Offering Associate Degree in Nursing
Bluefield State College
Address: 219 Rock Street, Bluefield,West Virginia- 24701

Get Admissions Information
Blue Ridge Community and Technical College
Address: 13650 Apple Harvest Drive, Martinsburg, West Virginia- 25403

Get Admissions Information
Breckinridge School of Nursing
Address: 5183 US Route 60, Building 1, Suite 40, Huntington, West Virginia- 25705
Bridge Valley Community and Technical College
Address: 19 2nd Avenue, Montgomery, West Virginia- 25136

Get Admissions Information
Davis & Elkins College
Address: 100 Campus Drive, Elkins, West Virginia-26241

Get Admissions Information
Eastern West Virginia Community & Technical College  
Address: 316 Eastern Drive, Moorefield, West Virginia- 26836

Get Admissions Information
Fairmont State University
Address: 1201 Locust Avenue, Fairmont, West Virginia- 26554

Get Admissions Information
New River Community and Technical College
Address: 221 George Street, Suite 2, Beckley, West Virginia-25801-2609

Get Admissions Information
Salem International University
Address:  223 West Main Street, Salem, West Virginia- 26426

Get Admissions Information
Southern West Virginia Community and Technical College
Address: 2900 Dempsey Branch Road, Mount Gay, West Virginia-25637

Get Admissions Information
St. Mary's Medical Center
Address: 2900 First Avenue, Huntington, West Virginia- 25702
University of Charleston
Address: 2300 MacCorkle Avenue Southeast, Charleston, West Virginia- 25304

Get Admissions Information
West Virginia Junior College
Address: 148 Willey Street, Morgantown, West Virginia- 26505

Get Admissions Information
West Virginia Northern Community College-  Wheeling Campus
Address: 1704 Market Street, Wheeling, West Virginia- 26003

Get Admissions Information
West Virginia University at Parkersburg
Address: 300 Campus Drive, Parkersburg, West Virginia- 26104-8647

Get Admissions Information
List of Schools in West Virginia Offering Bachelor Degree in Nursing
Alderson Broaddus University
Address: 101 College Hill Drive, Philippi, West Virginia- 26416

Get Admissions Information
Marshall University
Address: One John Marshall Drive, Huntington, West Virginia-25755

Get Admissions Information
Shepherd University
Address: P.O. Box 5000, Shepherdstown, West Virginia- 25443-5000

Get Admissions Information
University of Charleston
Address: 2300 MacCorkle Avenue Southeast, Charleston, West Virginia- 25304

Get Admissions Information
West Liberty University
Address: 101 Faculty Drive, West Liberty, West Virginia- 26074-0295

Get Admissions Information
West Virginia University- Morgantown
Address: P.O. Box 9600, Morgantown, West Virginia- 26506-9600

Get Admissions Information
Wheeling Jesuit University
Address: 316 Washington Avenue, Wheeling, West Virginia- 26003

Get Admissions Information
West Virginia Wesleyan College
Address: 59 College Avenue, Buckhannon, West Virginia- 26201

Get Admissions Information
List of Schools in West Virginia Offering Accelerated Second Degree BSN or Fast Track BSN
West Virginia University- Morgantown
Address: P.O. Box 9600, Morgantown, West Virginia- 26506-9600

Get Admissions Information
Wheeling Jesuit University
Address: 316 Washington Avenue, Wheeling, West Virginia- 26003

Get Admissions Information
List of Nursing Schools in West Virginia Offering RN to BSN Programs
Alderson Broaddus University
Address: 101 College Hill Drive, Philippi, West Virginia- 26416

Get Admissions Information
Bluefield State College
Address: 219 Rock Street, Bluefield,West Virginia- 24701

Get Admissions Information
Fairmont State University
Address: 1201 Locust Avenue, Fairmont, West Virginia- 26554

Get Admissions Information
Marshall University
Address: One John Marshall Drive, Huntington, West Virginia-25755

Get Admissions Information
Salem International University
Address:  223 West Main Street, Salem, West Virginia 26426

Get Admissions Information
Shepherd University
Address: P.O. Box 5000, Shepherdstown, West Virginia- 25443-5000

Get Admissions Information
West Liberty University
Address: 101 Faculty Drive, West Liberty, West Virginia- 26074-0295

Get Admissions Information
West Virginia University- Morgantown
Address: P.O. Box 9600, Morgantown, West Virginia- 26506-9600

Get Admissions Information
West Virginia University at Parkersburg
Address: 300 Campus Drive, Parkersburg, West Virginia- 26104-8647

Get Admissions Information
Wheeling Jesuit University
Address: 316 Washington Avenue, Wheeling, West Virginia- 26003

Get Admissions Information
List of Schools in West Virginia Offering LPN to RN Programs
Blue Ridge Community and Technical College
Address: 13650 Apple Harvest Drive, Martinsburg, West Virginia- 25403

Get Admissions Information
Davis & Elkins College
Address: 100 Campus Drive, Elkins, West Virginia-26241

Get Admissions Information
Fairmont State University
Address: 1201 Locust Avenue, Fairmont, West Virginia- 26554

Get Admissions Information
Kanawha Valley Community and Technical College
Address: 2001 Union Carbide Drive South, Charleston, West Virginia- 25303

Get Admissions Information
Southern West Virginia Community and Technical College
Address: 2900 Dempsey Branch Road, Mount Gay, West Virginia-25637

Get Admissions Information
West Virginia Northern Community College-  Wheeling Campus
Address: 1704 Market Street, Wheeling, West Virginia- 26003

Get Admissions Information
List of Schools in West Virginia Offering Master Degree in Nursing
Marshall University
Address: One John Marshall Drive, Huntington, West Virginia-25755

Get Admissions Information
West Virginia Wesleyan College
Address: 59 College Avenue, Buckhannon, West Virginia- 26201

Get Admissions Information
West Virginia University- Morgantown
Address: P.O. Box 9600, Morgantown, West Virginia- 26506-9600

Get Admissions Information
Wheeling Jesuit University
Address: 316 Washington Avenue, Wheeling, West Virginia- 26003

Get Admissions Information
List of Schools in West Virginia Offering Doctorate Nursing Programs
West Virginia University- Morgantown
Address: P.O. Box 9600, Morgantown, West Virginia- 26506-9600

Get Admissions Information