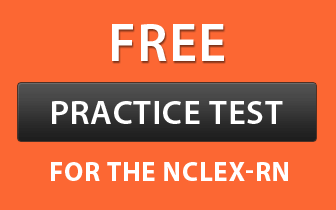 Nursing is a kind of profession that provides ample of opportunities to serve the society, as well as focus on the intellectual growth of the individuals. Students, who are dedicated to serve and care the infirm people, can choose RN as their line of work. Registered nurse schools in Louisiana offer a wide range of hard and soft skills required to initiate your career as an entry-level RN. Here is the detailed description of these program programs.
Requirements
For taking admission in the registered nurse school, you'll have to meet the below given requirements.
The applicant must have obtained a GED. or high school diploma from a state-approved school.
The age of the prospective candidate should be 18 years.
He/she should be proficient in interacting in the English language.
The potential students should submit a valid photo ID and address proof.
Aspirants must clear the standardized entrance test (TEAS-Test of Academic Skills) with minimum passing scores. Two attempts are allowed for this exam.
It is vital to submit fingerprint report.
All the candidates are expected to qualify a criminal background check, as well as a drug test.
Prerequisites for RN program program may vary in the different institutions, but those nursing programs that are accredited by the American Association of Colleges of Nursing or the Accreditation Commission for Education in nursing have standardized requirements.
Education/Courses
Four distinct programs are available to the applicants, who wish to become a registered nurse.
Bachelor degree (BSN): BSN is a four-year program, which provides profound knowledge of nursing, intellectual skills and practical program. It covers courses in microbiology, humanities, general chemistry & psychology, human physiology and anatomy, etc.
Associate degree (ADN): ADN prepares students to shoulder the basic responsibilities of an RN. The coursework of associate's degree completes in two years. The curriculum of this program includes fundamentals of nursing, biology, psychology, etc.
Diploma course: The diploma program takes one to two years to complete. Only some community colleges in Louisiana offer diploma courses.
Accelerated BSN: Accelerated BSN programs are specifically designed for non-nursing degree holders. This course is very flexible as it offers online classes that help the prospective applicants to manage time as per their convenience.
The curriculum of the above program programs consists of in-class instructions and hands-on practice in clinical settings.
These programs prepare students for entry-level positions in the healthcare industry. Students, who have graduated from any of the above courses, are eligible to take the National Council Licensure Examination (NCLEX-RN).
There are a few more advance courses in nursing that will bring various career opportunities to you. They are described below:
RN to BSN: RNs, who want to upgrade their knowledge, can select this program. It will strengthen their base and open doors to several jobs.
LPN to RN: The licensed practical nurses can turn their career to the registered nurses through this coursework. A graduate from this program is qualified to appear for the NCLEX-RN exam.
Master of Science in Nursing (MSN): This program offers specialization in several areas, such as obstetrics, pediatric care, neonatal care, family care, acute care, psychiatric care, palliative care, etc. After acquiring this degree, you can assume the roles of Certified Nurse Specialists (CNS), Certified Nurse Midwives (CNM), or Nurse Practitioners (NP) in a variety of healthcare systems.
Doctor of Nursing Programs (DNP): Graduates of DNP course can influence patient outcomes by improving healthcare systems and bringing changes to augment the quality of care.
State Approved Registered Nurse Schools in Louisiana (LA)

All the programs listed below are approved by the Nursing Board of Louisiana.
List of Nursing Schools in Louisiana Offering Bachelor's Degree in Nursing
Dillard University
Address: 2601 Gentilly Boulevard, New Orleans, Louisiana- 70122

Get Admissions Information
Fletcher Technical Community College
Address: 1407 Highway 311, Schriever, Louisiana-70395

Get Admissions Information
Grambling State University
Address: 403 Main Street, Grambling, Louisiana- 71245

Get Admissions Information
Louisiana College 
Address: 1140 College Drive, Pineville, Louisiana

Get Admissions Information
Louisiana State University Health Sciences Center School of Nursing
Address: 1900 Gravier Street, New Orleans, Louisiana- 70112

Get Admissions Information
McNeese State University
Address: 4205 Ryan Street, Lake Charles,  Louisiana- 70609-0415

Get Admissions Information
Nicholls State University
Address: PO Box 2004, Thibodaux, Louisiana- 70310

Get Admissions Information
Northwestern State University
Address: 1800 Line Avenue, Shreveport, Louisiana- 71101

Get Admissions Information
Our Lady of Holy Cross College
Address: 4123 Woodland Drive, New Orleans, Louisiana- 70131-7399

Get Admissions Information
Southeastern Louisiana University
Address: 400 Tennessee Avenue, SLU Box 10835, Hammond, Louisiana- 70402

Get Admissions Information
Southern University and A&M College
Address: Baton Rouge, Louisiana- 70813

Get Admissions Information
University of Louisiana at Lafayette
Address:104 East University Circle, Lafayette, Louisiana- 70503

Get Admissions Information
The University of Louisiana at Monroe
Address: 700 University Avenue, Monroe, Louisiana- 71209 

Get Admissions Information
William Carey University
Address: 4103 Chef Menteur Highway, New Orleans, Louisiana-70126
List of Schools in Louisiana Offering Associate's Degree in Nursing
Baton Rouge Community College
Address: 201 Community College Drive, Baton Rouge, Louisiana- 70806 

Get Admissions Information
Bossier Parish Community College
Address: 6220 East Texas Street, Bossier City, Louisiana- 71111

Get Admissions Information
Delgado Community College
Address: 615 City Park Avenue, New Orleans, Louisiana- 70119

Get Admissions Information
Fletcher Technical Community College
Address: 1407 Highway 311, Schriever, Louisiana-70395

Get Admissions Information
Louisiana Delta Community College
Address: 7500 Millhaven Road, Monroe, Louisiana- 71203

Get Admissions Information
LSU of Alexandria
Address: 8100Highway 71 South, Alexandria, Louisiana- 71302
Louisiana State University- Eunice
Address: 2048 Johnson Highway, Eunice, Louisiana- 70535-6726

Get Admissions Information
Louisiana Tech University
Address: Ruston, Louisiana- 71272

Get Admissions Information
McNeese State University
Address: 4205 Ryan Street, Lake Charles,  Louisiana- 70609-0415

Get Admissions Information
Northwestern State University
Address: 1800 Line Avenue, Shreveport, Louisiana- 71101

Get Admissions Information
Our Lady of the Lake College
Address: 5414 Brittany Drive, Baton Rouge, Louisiana- 70808

Get Admissions Information
Southern University at Shreveport
Address: 3050 Martin Luther King Jr. Drive, Shreveport, Louisiana-71107

Get Admissions Information
List of Schools in Louisiana Offering Accelerated BSN Programs
Southeastern Louisiana University
Address: 400 Tennessee Avenue, SLU Box 10835, Hammond, Louisiana- 70402

Get Admissions Information
University of Louisiana at Lafayette
Address:104 East University Circle, Lafayette, Louisiana- 70503

Get Admissions Information
The University of Louisiana at Monroe
Address: 700 University Avenue, Monroe, Louisiana- 71209 

Get Admissions Information
List of Schools in Louisiana Offering Diploma Programs
Baton Rouge General Medical Centre
Address: 3616 North Boulevard, Baton Rouge, Louisiana-70806

Get Admissions Information
List of Nursing Schools in Louisiana Offering RN to BSN program
Dillard University
Address: 2601 Gentilly Boulevard, New Orleans, Louisiana- 70122

Get Admissions Information
Louisiana State University Health Sciences  Center School of Nursing
Address: 1900 Gravier Street, New Orleans, Louisiana- 70112

Get Admissions Information
Louisiana College 
Address: 1140 College Drive, Pineville, Louisiana

Get Admissions Information
Northwestern State University
Address: 1800 Line Avenue, Shreveport, Louisiana- 71101

Get Admissions Information
Our Lady of the Lake College
Address: 5414 Brittany Drive, Baton Rouge, Louisiana- 70808

Get Admissions Information
The University of Louisiana at Monroe
Address: 700 University Avenue, Monroe, Louisiana- 71209 

Get Admissions Information
William Carey University
Address: 4103 Chef Menteur Highway, New Orleans, Louisiana-70126
List of Schools in Louisiana Offering LPN to RN Courses
Baton Rouge Community College
Address: 201 Community College Drive, Baton Rouge, Louisiana- 70806 

Get Admissions Information
Delgado Community College
Address: 615 City Park Avenue, New Orleans, Louisiana- 70119

Get Admissions Information
Louisiana Tech University
Address:  Ruston, Louisiana- 71272

Get Admissions Information
LSU of Alexandria
Address: 8100Highway 71 South, Alexandria, Louisiana- 71302
McNeese State University
Address: 4205 Ryan Street, Lake Charles,  Louisiana- 70609-0415

Get Admissions Information
Northwestern State University
Address: 1800 Line Avenue, Shreveport, Louisiana- 71101

Get Admissions Information
Our Lady of the Lake College
Address: 5414 Brittany Drive, Baton Rouge, Louisiana- 70808

Get Admissions Information
Southern University at Shreveport
Address: 3050 Martin Luther King Jr. Drive, Shreveport, Louisiana-71107

Get Admissions Information
List of Schools in Louisiana Offering Master of Science in Nursing
Grambling State University
Address: 403 Main Street, Grambling, Louisiana- 71245

Get Admissions Information
LSUHSC School of Nursing
Address: 1900 Gravier Street, New Orleans, Louisiana- 70112
Nicholls State University
Address: PO Box 2004, Thibodaux, Louisiana- 70310

Get Admissions Information
Northwestern State University
Address: 1800 Line Avenue, Shreveport, Louisiana- 71101

Get Admissions Information
Our Lady of the Lake College
Address: 5414 Brittany Drive, Baton Rouge, Louisiana- 70808

Get Admissions Information
Southern University and A&M College
Address: Baton Rouge, Louisiana- 70813

Get Admissions Information
Loyola University- New Orleans 
Address: 6363 Saint Charles Avenue, New Orleans, Louisiana- 70118

Get Admissions Information
List of Schools in Louisiana Offering Doctor of Nursing Programs (DNP)
Loyola University- New Orleans 
Address: 6363 Saint Charles Avenue, New Orleans, Louisiana- 70118

Get Admissions Information
Louisiana State University Health Sciences Center School of Nursing
Address: 1900 Gravier Street, New Orleans, Louisiana- 70112

Get Admissions Information