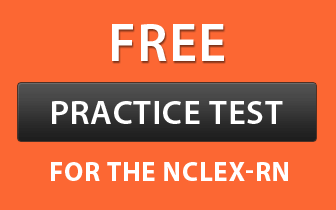 Nursing is one of the most respected and trusted professions in the USA.  The registered nurse schools in Oregon furnish the students with didactic knowledge and clinical skills which are necessary to clear the national licensure exam. It involves the study of paediatric, medical-surgical, maternal-newborn, adult and mental health etc. RN programs develop a holistic approach among students to provide better care to the patients. Once you complete the program and obtain RN certificate, you can avail several exciting opportunities to step up the ladder of your career.
Requirements
Every aspirant should meet the following requirements before enrolling in a registered nurse school.
Applicant should attain the age of eighteen years.
One should submit a valid photo ID and address proof.
It is imperative to clear the criminal background check and drug test.
The candidate is expected to be a high school graduate.
The aspirant must achieve minimum grade "C" or higher grades in all the prerequisite courses.
A pre-entrance test called TEAS (conducted by most of the colleges) should be cleared by every student.
Submit your fingerprint report.
Proficiency in English is another important requirement.
Education/Courses
There are many pathways to become an RN. A list of courses is mentioned below. Pick any one of them as per your interest and convenience.
Associate Degree in Nursing: Associate degree in nursing requires two years of thorough study to complete the curriculum which prepares students for entry-level roles and direct patient care in a variety of settings. It is designed to equip aspirants with the knowledge and skills required to become a competent nurse.  
Bachelor of Science in Nursing: BSN is a traditional program of four years. It includes comprehensive coursework which involves in-depth study of liberal arts and sciences along with an extensive range of nursing courses. It builds professional nurses who can meet the demands of challenging and evolving health care sector.
Direct Entry MSN Program: This program is formulated for students with a baccalaureate degree in a field other than nursing. It gives them an opportunity to explore the nursing career within a short period of time.
Accelerated BSN degree: Second degree BSN program is the fastest route to become a registered nurse and specifically framed for non-nursing bachelor degree holders. Generally, it takes 11 to 18 months to successfully complete the coursework.
LPN to RN: The LPN to RN pathway is a full-time program of 15 months that prepares licensed practiced nurses to play the role of an RN. The coursework emphasizes on developing crucial skills through evidence-based practice.  
RN to BSN Program: RNs, who want to complete their bachelor degree for learning advanced skills and accumulate more knowledge, can pursue this degree. This track will enrich them with the new techniques and expertise in order to keep them up-to-date.
From above programs, you will learn the expertise and prowess which is required for an entry-level nursing job. These courses make you eligible to take the National Council Licensure Examination for Registered Nurses (NCLEX-RN).
Master of Science in Nursing: Master degree programs prepare the aspirants for leadership and management roles and make them capable enough to contribute towards social, cultural and economical changes in the health care field. This coursework combines classroom lectures, clinical experiences and on-hand program. 
Doctor of Nursing Practices (DNP): The main objective of doctoral degree is to prepare healthcare leaders who can translate their expertise and dexterity into the real world. It is a high standard academic program that bestows nurses with practice-focused education and clinical research. It is designed for academically talented clinical nurse specialists, midwives, registered nurse anesthetists, nurse practitioners, nurse educators and executives.
State Approved Registered Nurse Schools in Oregon
The following nursing programs are accredited by the Oregon State Board of Nursing and Accreditation Commission for Education in Nursing (ACEN).
List of Nursing Schools in Oregon Offering Associate Degree in Nursing 
Blue Mountain Community College
Address: 2411Northwest Carden Avenue, PO Box 100, Pendleton, Oregon- 97801

Get Admissions Information
Breckinridge School of Nursing
Address:9500 Northeast Cascades Parkway, Portland, Oregon- 97220
Central Oregon Community College
Address: 2600 Nortwest, College Way, Bend, Oregon- 97701

Get Admissions Information
Chemeketa Community College
Address: 4000 Lancaster Drive Northeast, Salem, Oregon- 97305

Get Admissions Information
Clackamas Community College
Address: 19600 Molalla Avenue, Oregon City, Oregon- 97045

Get Admissions Information
Clatsop Community College
Address:1651 Lexington Avenue, Astoria, Oregon- 97103

Get Admissions Information
Columbia Gorge Community College
Address:1730 College Way, Hood River, Oregon, 97031-7502

Get Admissions Information
Lane Community College
Address: 4000 East 30th Avenue, Eugene, Oregon- 97405

Get Admissions Information
Linn-Benton Community College
Address: 6500 Pacific Boulevard, Southwest, Albany, Oregon- 97321

Get Admissions Information
Mt. Hood Community College
Address:26000 Southeast Stark Street, Gresham, Oregon- 97030

Get Admissions Information
Oregon Coast Community College
Address: 400 Southeast College Way, Newport, Oregon- 97366


Get Admissions Information
Portland Community College
Address: PO Box 19000, Portland, Oregon- 97280-0990

Get Admissions Information
Rogue Community College
Address: 3345 Redwood Highway, Grants Pass, Oregon- 97527-9291

Get Admissions Information
Southwestern Oregon Community College
Address:1988 Newmark Avenue, Coos Bay, Oregon- 97420

Get Admissions Information
Sumner College
Address: 8909Southwest Barbur Boulevard, Suite 100, Portland, Oregon- 97219

Get Admissions Information
Treasure Valley Community College
Address: 650 College Boulevard, Ontario, Oregon- 97914

Get Admissions Information
Umpqua Community College
Address:1140 Umpqua College Road, Roseburg, Oregon- 97470

Get Admissions Information
List of Schools in Oregon Offering Bachelor Degree in Nursing
Concordia University
Address:2811 Northeast Holman Street, Portland, Oregon- 97211

Get Admissions Information
George Fox University
Address:414 North Meridian Street -6089, Newberg, Oregon- 97132

Get Admissions Information
Linfield College
Address: 900 Southeast Baker Street, McMinnville, Oregon- 97128-6894

Get Admissions Information
Oregon Health & Science University
Address: 3181 Southwest Sam Jackson Park Road, Portland, Oregon-97239-3098

Get Admissions Information
Oregon Institute of Technology
Address: 3201 Campus Drive, Klamath Falls, Oregon- 97601

Get Admissions Information
University of Portland
Address: 5000 North Willamette Boulevard, Portland, Oregon- 97203-5798

Get Admissions Information
List of Nursing Schools in Oregon Offering LPN to RN Programs
Central Oregon Community College
Address:2600 Nortwest College Way, Bend, Oregon- 97701

Get Admissions Information
Clatsop Community College
Address:1651 Lexington Avenue, Astoria, Oregon- 97103

Get Admissions Information
Linn-Benton Community College
Address: 6500 Pacific Boulevard, Southwest, Albany, Oregon- 97321

Get Admissions Information
Rogue Community College
Address: 3345 Redwood Highway, Grants Pass, Oregon- 97527-9291

Get Admissions Information
Southwestern Oregon Community College
Address:1988 Newmark Avenue, Coos Bay, Oregon- 97420

Get Admissions Information
Treasure Valley Community College
Address: 650 College Boulevard, Ontario, Oregon- 97914

Get Admissions Information
List of Schools in Oregon Offering Direct Entry MSN Programs
Oregon Health & Science University
Address: 3181 Southwest Sam Jackson Park Road, Portland, Oregon-97239-3098

Get Admissions Information
List of Schools in Oregon Offering Accelerated Second Degree BSN and RN to BSN Programs
Linfield College
Address: 900 Southeast Baker Street, McMinnville, Oregon- 97128-6894

Get Admissions Information
Oregon Health & Science University
Address: 3181 Southwest Sam Jackson Park Road, Portland, Oregon- 97239-3098

Get Admissions Information
List of Schools in Oregon Offering a Master's Degree in Nursing
Oregon Health & Science University
Address: 3181 Southwest Sam Jackson Park Road, Portland, Oregon- 97239-3098

Get Admissions Information
University of Portland
Address: 5000 North Willamette Boulevard, Portland, Oregon- 97203-5798

Get Admissions Information
List of Nursing Schools in Oregon Offering Doctorate Nursing Programs
Oregon Health & Science University
Address: 3181 Southwest Sam Jackson Park Road, Portland, Oregon- 97239-3098

Get Admissions Information
University of Portland
Address: 5000 North Willamette Boulevard, Portland, Oregon- 97203-5798

Get Admissions Information