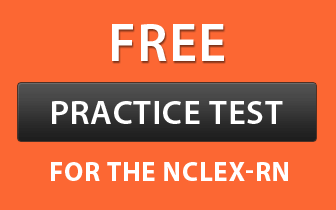 Registered nurse schools in North Dakota offer a strong foundation for lifelong learners who exhibit skill, knowledge, flexibility, and critical thinking. They create such environment that boosts up learning. Best practices are utilized to train the students. You are familiarized with the most current technologies being used to provide excellent patient care. Advanced program courses like MSN and doctorate degree in nursing prepare you to attain management and leadership roles.
Requirements
To enroll in an RN school, prospective candidates are supposed to meet the below-mentioned requirements:
The candidate should not be less than eighteen years old.
Exceptional written and verbal communication in the English language is compulsory.
Without a high school diploma, you can't enroll in RN program.
Students are expected to undergo the drug test and criminal background check.
A valid photo ID and address proof should be submitted along with the application.
The institute in which you want to register may require you to clear TEAS (Test of Essential Academic Skills).
One ought to submit all the necessary documents as required by the specific college.
Education/Courses
These programs will lead you towards a successful nursing career.
Associate Degree in Nursing: ADN program is structured to furnish you with the skills and expertise required to become an accountable and competent nurse. This degree covers courses in anatomy, chemistry, microbiology, nutrition, liberal arts, etc. Apart from these courses, it incorporates clinical experiences in various settings, patient care simulation, and detailed theory.
Bachelor of Science in Nursing: This is a four-year program that prepares candidates for the opportunities and challenges of today's complex nursing sector. This comprehensive curriculum builds a strong foundation which includes the supervised practise program at various hospitals.
Accelerated BSN Degree: It is a full-time program of 12 to 15 months which is formulated uniquely for students with a non-nursing bachelor degree. This degree maximizes job opportunities in the healthcare industry.
LPN to RN: A pathway specially designed for licensed practical nurses, who aspire to become a registered nurse. The curriculum of this track focuses on developing advanced expertise which entails professional growth. It takes 12 to 15 months to complete the curriculum.
RN to BSN Program: This pathway offers a wide range of opportunities for working RNs, who wish to complete their bachelor degree. It equips nurses with profound knowledge of cultural, social and political issues that can affect healthcare industry.
After successful completion of any of these courseworks, candidates are eligible to sit for the NCLEX-RN exam for the sake of obtaining licensure.
Master of Science in Nursing: MSN degree is an inclusive program of two-years that prepares leaders for advanced practice roles such as certified nurse midwife, nurse practitioner, clinical nurse specialist, consultant, administrator, and educator. The curriculum involves advanced preparation in clinical judgment, research, theory, nursing practice, and leadership.
Doctor of Nursing Practices (DNP): DNP is totally a practice-based degree designed for mid-career nurses, who aspire to become a healthcare leader. During this program, you will acquire organizational, management, clinical and leadership skills that are necessary for improving and transforming the healthcare outcomes.
State Approved Registered Nurse Schools in North Dakota (ND)

A list of accredited colleges in North Dakota is mentioned below with complete address, contact number, and official website.
List of Nursing Schools in North Dakota Offering Associate Degree in Nursing
North Dakota State College of Science
Address: 800 6th Street North, Wahpeton, North Dakota- 58076

Get Admissions Information
List of Schools in North Dakota Offering Bachelor Degree in Nursing
Dickinson State University
Address: 291 Campus Drive, Dickinson, North Dakota- 58601

Get Admissions Information
Minot State University
Address: 500 University Avenue West, Minot, North Dakota- 58707

Get Admissions Information
North Dakota State University
Address: 1401 Albrecht Boulevard, Fargo, North Dakota- 58102

Get Admissions Information
Bismarck State College
Address: 1603 Edwards Ave., Bismarck, North Dakota- 58506

Get Admissions Information
University of Jamestown
Address: 6000 College Lane, Jamestown, North Dakota- 58405

Get Admissions Information
University of Mary
Address: 7500 University Drive, Bismarck, North Dakota-58504

Get Admissions Information
University of North Dakota
Address: 430 Oxford Street Stop 9025, Grand Forks, North Dakota- 58202-9025

Get Admissions Information
List of Schools in North Dakota Offering Accelerated Second Degree BSN or Fast Track BSN
University of North Dakota
Address: 430 Oxford Street Stop 9025, Grand Forks, North Dakota- 58202-9025

Get Admissions Information
List of Schools in North Dakota Offering LPN to RN Programs
Lake Region State College
Address: 1801 College Drive North, Devils Lake, North Dakota- 58301

Get Admissions Information
North Dakota State College of Science
Address: 800 6th Street North, Wahpeton, North Dakota- 58076

Get Admissions Information
Williston State College
Address: 1410 University Avenue, Williston, North Dakota- 58801

Get Admissions Information
List of Nursing Schools in North Dakota Offering RN to BSN Programs
Dickinson State University
Address: 291 Campus Drive, Dickinson, North Dakota- 58601

Get Admissions Information
Minot State University
Address: 500 University Avenue West, Minot, North Dakota- 58707

Get Admissions Information
North Dakota State University
Address: 1401 Albrecht Boulevard, Fargo, North Dakota- 58102

Get Admissions Information
Bismarck State College
Address: 1603 Edwards Ave., Bismarck, North Dakota- 58506

Get Admissions Information
University of Mary
Address: 7500 University Drive, Bismarck, North Dakota-58504

Get Admissions Information
University of North Dakota
Address: 430 Oxford Street Stop 9025, Grand Forks, North Dakota- 58202-9025

Get Admissions Information
List of Schools in North Dakota Offering Master Degree in Nursing
North Dakota State University
Address: 1401 Albrecht Boulevard, Fargo, North Dakota- 58102

Get Admissions Information
University of Mary
Address: 7500 University Drive, Bismarck, North Dakota-58504

Get Admissions Information
University of North Dakota
Address: 430 Oxford Street Stop 9025, Grand Forks, North Dakota- 58202-9025

Get Admissions Information
List of Schools in North Dakota Offering Doctorate Nursing Programs
North Dakota State University
Address: 1401 Albrecht Boulevard, Fargo, North Dakota- 58102

Get Admissions Information
You May Also Want to Read: