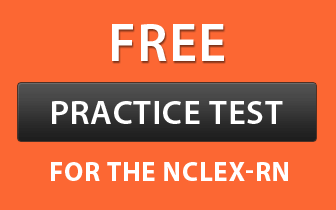 Nursing is the most preferred health care profession in the United States. If you are looking for a career that enables you to care and supervise the chronically ill people, then you can opt to become a registered nurse. RNs work to promote health, and help patients so that they can cope with their ailments. Registered nurse schools in Iowa confer its students with the best career opportunities.
Requirements to Enroll for an RN Program
The following are the indispensable requisites for every candidate to get admission in registered nurse school.
Applicant's age shouldn't be less than 18 years.
He/she should submit the proof of GED completion or high school education.
Clear the Test of Essential Academic Skills (TEAS Test). Achieve minimum individual scores of 69% for the TEAS Reading; 63% for the TEAS Mathematics; 60% for the TEAS English and Language Usage.
Submit a copy of current Iowa LPN licensure.
It is obligatory for the applicants to clear the criminal background screening and drug test.
A valid photo ID, as well as address proof should be submitted.
Different institutions can set requirements as per their norms, but the prerequisites of nursing programs that are accredited by the American Association of Colleges of Nursing or the Accreditation Commission for Education in Nursing are standardized.
Program Programs for Becoming an RN
In Iowa, two types of program programs are available that equip students with the necessary skills to assume the role of an RN. They are:
Bachelor of Science in Nursing (BSN): It is a comprehensive degree that furnishes students with profound knowledge in nursing and health care. It takes 4 years to complete the coursework, which include liberal arts, sciences, nursing theory, community health and management techniques.
Associate Degree in Nursing (ADN): It is a degree coursework of 2 years that prepares student for an RN role at a basic level. This course is offered by many community colleges. The coursework of ADN covers Fundamentals of Nursing, Health Science Physiology, Developmental Psychology, Health Science Microbiology, Interpersonal and Small Group Communication.
Accelerated BSN Programs: This curriculum is designed for those students, who choose nursing as their line of work after graduating from some other discipline. It takes about 15 – 18 months to finish the entire coursework.
After completing one of the above courses, the candidate becomes eligible for appearing for the National Council Licensure Examination for Registered Nurses (NCLEX-RN).
Some advance courses are also available that will hone your skills, strengthen your base and bring more career opportunities. They are:
RN to BSN: This program is intended for associate degree and diploma holders, who are already working as an RN and want to enrich their nursing skills by earning the BSN.
LPN to RN: The program is specially designed for LPNs (Licensed Practical Nurses), who desire to pursue an advance course in nursing.
Master of Science in Nursing: Masters Degree in nursing is ascribed by the Commission on Collegiate Nursing Education. This program offers an opportunity to professional nurses to thrive their career in the health care sector.
Doctor of Nursing Practice (DNP): The DNP coursework prepares nurses to work as expert clinicians by providing knowledge about the latest technologies.
State Approved Registered Nurse Schools in Iowa (IA)

There are a number of colleges available to the applicant. But, before taking admission in any of these colleges, ensure that it is approved by the Iowa Board of Nursing.
List of Nursing Schools in Iowa Offering Bachelor's Degree in Nursing
Allen College
Address: 1990 Heath Street, Waterloo, Iowa- 50703

Get Admissions Information
Briar Cliff University
Address: 3303 Rebecca Street, Sioux City, Iowa- 51104


Get Admissions Information
Clarke University
Address: 1550 Clarke Drive, Dubuque, Iowa-52001

Get Admissions Information
Coe College
Address: 1220 First Avenue Northeast, Cedar Rapids, Iowa- 52402

Get Admissions Information
Grand View University
Address:1200 Grandview Avenue, Des Moines, Iowa- 50316

Get Admissions Information
Iowa Wesleyan College
Address: 601 North Main Street, Mount Pleasant, Iowa- 52641 

Get Admissions Information
Kaplan University
Address: 7009 Nordic Drive, Cedar Falls, Iowa- 50613
Luther College
Address: 700 College Drive, Decorah, Iowa- 52101

Get Admissions Information
Morningside College
Address: 1501 Morningside Avenue, Sioux City, Iowa- 51106

Get Admissions Information
Mount Mercy University
Address:  1330 Elmhurst Drive Northeast, Cedar Rapids, Iowa-52402-4797

Get Admissions Information
Northwestern College
Address: 101 7th Street Southwest, Orange City, Iowa- 51041

Get Admissions Information
St. Ambrose University
Address: 1320 West Lombard Street, Davenport, Iowa- 52804
University of Dubuque
Address: 2000 University Avenue, Dubuque, Iowa- 52001

Get Admissions Information
Graceland University
Address:1 University Place, Lamoni, Iowa-50140

Get Admissions Information
The University of Iowa
Address: Iowa City, Iowa- 52242
List of Schools in Iowa Offering Associate's Degree in Nursing
Des Moines Area Community College
Address: 2006 South Ankeny Boulevard, Ankeny, Iowa- 50023

Get Admissions Information
Eastern Iowa Community College District
Address: 306 West River Drive, Davenport, Iowa-52801

Get Admissions Information
Hawkeye Community College
Address: 1501 East Orange Road, P.O. Box 8015, Waterloo, Iowa- 50704-8015

Get Admissions Information
Indian Hills Community College
Address:525 Grandview Avenue, Ottumwa,  Iowa-52501

Get Admissions Information
Iowa Central Community College
Address: One Triton Circle, Fort Dodge, Iowa-50501

Get Admissions Information
Iowa Lakes Community College
Address: 2111 Highway 169 North, Algona, Iowa-50511


Get Admissions Information
Iowa Valley Community College District
Address:  3700 South Centre Street, Marshalltown, Iowa-50158
Iowa Western Community College
Address:2700 College Road, Council Bluffs, Iowa- 51503     

Get Admissions Information
Kaplan University
Address: 7009 Nordic Drive, Cedar Falls, Iowa- 50613
Kirkwood Community College
Address: 6301 Kirkwood Boulevard South West, Cedar Rapids, Iowa- 52404

Get Admissions Information
Mercy College of Health Sciences
Address: 928 6th Avenue, Des Moines, Iowa- 50309-1239

Get Admissions Information
North Iowa Area Community College
Address: 500 College Drive, Mason City, Iowa- 50401

Get Admissions Information
Northeast Iowa Community College
Address: 1625 Highway 150 South, P.O. Box 400, Calmar, Iowa- 52132

Get Admissions Information
Northwest Iowa Community College
Address:603 West Park Street, Sheldon, Iowa-51201

Get Admissions Information
Southeastern Community College
Address:  1500 West Agency Road, West Burlington, Iowa-52655

Get Admissions Information
Southwestern Community College
Address: 1501 West Townline Street, Creston, Iowa-50801

Get Admissions Information
St. Luke's College
Address: 2800 Pierce Street, Suite 410, Sioux City, Iowa- 51104

Get Admissions Information
Western Iowa Tech Community College
Address:  4647 Stone Avenue, Sioux City, Iowa- 51106

Get Admissions Information
List of Nursing Schools in Iowa Offering an Accelerated BSN Program
Allen College
Address: 1990 Heath Street, Waterloo, Iowa- 50703

Get Admissions Information
List of Schools in Iowa Offering Practical Nurse Program
Des Moines Area Community College
Address: 2006 South Ankeny Boulevard, Ankeny, Iowa- 50023

Get Admissions Information
Eastern Iowa Community College District
Address: 306 West River Drive, Davenport, Iowa-52801

Get Admissions Information
Hawkeye Community College
Address: 1501 East Orange Road, P.O. Box 8015, Waterloo, Iowa- 50704-8015

Get Admissions Information
Indian Hills Community College
Address:525 Grandview Avenue, Ottumwa,  Iowa-52501

Get Admissions Information
Iowa Central Community College
Address: One Triton Circle, Fort Dodge, Iowa-50501

Get Admissions Information
Iowa Lakes Community College
Address: 2111 Highway 169 North, Algona, Iowa- 50511


Get Admissions Information
Iowa Valley Community College District
Address:  3700 South Centre Street, Marshalltown, Iowa-50158
Iowa Western Community College
Address:2700 College Road, Council Bluffs, Iowa- 51503     

Get Admissions Information
Kirkwood Community College
Address: 6301 Kirkwood Boulevard South West, Cedar Rapids, Iowa- 52404

Get Admissions Information
North Iowa Area Community College
Address: 500 College Drive, Mason City, Iowa- 50401

Get Admissions Information
Northeast Iowa Community College
Address: 1625 Highway 150 South, P.O. Box 400, Calmar, Iowa- 52132

Get Admissions Information
Northwest Iowa Community College
Address:603 West Park Street, Sheldon, Iowa-51201

Get Admissions Information
Southeastern Community College
Address:  1500 West Agency Road, West Burlington, Iowa-52655

Get Admissions Information
Southwestern Community College
Address: 1501 West Townline Street, Creston, Iowa-50801

Get Admissions Information
Western Iowa Tech Community College
Address:  4647 Stone Avenue, Sioux City, Iowa- 51106

Get Admissions Information
List of Schools in Iowa Offering RN to BSN Program
Allen College
Address: 1990 Heath Street, Waterloo, Iowa- 50703

Get Admissions Information
Briar Cliff University
Address: 3303 Rebecca Street, Sioux City, Iowa- 51104


Get Admissions Information
Clarke University
Address: 1550 Clarke Drive, Dubuque, Iowa-52001

Get Admissions Information
Grand View University
Address:1200 Grandview Avenue, Des Moines, Iowa- 50316

Get Admissions Information
Graceland University
Address:1 University Place, Lamoni, Iowa-50140

Get Admissions Information
Iowa Wesleyan College
Address: 601 North Main Street, Mount Pleasant, Iowa- 52641 

Get Admissions Information
Kaplan University
Address: 7009 Nordic Drive, Cedar Falls, Iowa- 50613
Mercy College of Health Sciences
Address: 928 6th Avenue, Des Moines, Iowa- 50309-1239

Get Admissions Information
Morningside College
Address: 1501 Morningside Avenue, Sioux City, Iowa- 51106

Get Admissions Information
Mount Mercy University
Address:  1330 Elmhurst Drive Northeast, Cedar Rapids, Iowa-52402-4797

Get Admissions Information
 Northwestern College
Address: 101 7th Street Southwest, Orange City, Iowa- 51041

Get Admissions Information
St. Ambrose University
Address: 1320 West, Lombard Street, Davenport, Iowa- 52804
St. Luke's College
Address: 2800 Pierce Street, Suite 410, Sioux City, Iowa- 51104

Get Admissions Information
The University of Iowa
Address: Iowa City, Iowa- 52242

Get Admissions Information
Upper Iowa University
Address: 605 Washington Street, P.O. Box 1857, Fayette, Iowa- 52142

Get Admissions Information
List of Schools in Iowa Offering Master of Science in Nursing (MSN)
Allen College
Address: 1990 Heath Street, Waterloo, Iowa- 50703

Get Admissions Information
Briar Cliff University
Address: 3303 Rebecca Street, Sioux City, Iowa- 51104


Get Admissions Information
Clarke University
Address: 1550 Clarke Drive, Dubuque, Iowa-52001

Get Admissions Information
Grand View University
Address:1200 Grandview Avenue, Des Moines, Iowa- 50316

Get Admissions Information
Graceland University
Address:1 University Place, Lamoni, Iowa-50140

Get Admissions Information
Kaplan University
Address: 7009 Nordic Drive, Cedar Falls, Iowa- 50613
Mount Mercy University
Address:  1330 Elmhurst Drive Northeast, Cedar Rapids, Iowa-52402-4797

Get Admissions Information
St. Ambrose University
Address: 1320 West, Lombard Street, Davenport, Iowa- 52804
The University of Iowa
Address: Iowa City, Iowa- 52242

Get Admissions Information
List of Schools in Iowa Offering Doctorate Nursing Programs
Allen College
Address: 1990 Heath Street, Waterloo, Iowa- 50703

Get Admissions Information
Briar Cliff University
Address: 3303 Rebecca Street, Sioux City, Iowa- 51104


Get Admissions Information
Clarke University
Address: 1550 Clarke Drive, Dubuque, Iowa-52001

Get Admissions Information
Graceland University
Address:1 University Place, Lamoni, Iowa-50140

Get Admissions Information
Kaplan University
Address: 7009 Nordic Drive, Cedar Falls, Iowa- 50613
The University of Iowa
Address: Iowa City, Iowa- 52242

Get Admissions Information