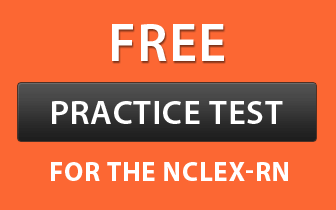 The main objective of registered nurse schools in Wisconsin is to offer profound theory, lab practices and supervised clinical experiences which are essential to become a competent nurse. Candidates also learn to administer medication and treatment to patients. There are many degree options available for the aspirants which help one embark on a challenging, gratifying and rewarding career with higher pay. Go through this article to acquaint yourself with every single detail about RN program programs in Wisconsin.
Requirements
There are various requisites that one should fulfill prior registering for the nursing program.
Every student should attain the age of 18 years.
Completion of high school education is mandatory.
The aspirants ought to submit fingerprint report, residency verification form and a valid photo ID.
It is imperative to clear the drug test as well as criminal background screening. If any of these is found positive, you can be disqualified for the candidature of nurse program.
Excellent command over English language is obligatory.
Clear TEAS- Test of Essential Academic Skills, to get admission in desired college.
Education/Courses
Aspirants should graduate from an approved nursing program and earn a licensure by passing a national licensing examination in order to function as an RN. The major routes towards RN certification are as follows:
Associate Degree in Nursing: Associate degree is a cost-effective and time-saving program that completes in two years. The meticulous coursework prepares technically advanced, highly trained and skilled RNs who are capable enough to deliver professional patient care.
Bachelor of Science in Nursing: This four-year program combines broad base of knowledge and practical program for the sake of expertise, which is required to offer best services in an evolving and increasingly complex health care world.
Direct Entry MSN Program:This is basically an accelerated coursework for those who possess a bachelor degree in a non-nursing field, and want to pursue a master degree course in nursing. It is a full-time program that needs hard work, concentration and dedication.
Accelerated BSN Degree: It is created for aspirants with a non-nursing degree and can be completed within a short period of 15-18 months. It incorporates classroom lecturers and clinical practices. 
LPN to RN: LPN to RN program creates a pathway for LPN graduates who wish to augment their career by learning an advanced course. Successful completion of this program offers an associate degree to licensed practical nurses. Besides, you can enjoy handsome salary.
RN to BSN Program: It is meant for those registered nurses who either posses a diploma or an associate degree in nursing. It reinforces previously earned credits and hones leadership, critical thinking, interpersonal and communication skills.
After completion of any one of the above degree programs, one becomes eligible for NCLEX exam.
Master of Science in Nursing: The primary goal of MSN degree is to strengthen expertise in a particular area and educate RNs for advanced roles.  This meticulous coursework encourages value-based nursing, intellectual knowledge and excellence in practice.  
Doctor of Nursing Practices (DNP):  DNP degree enables nurses transform their scientific findings and research into a sound quality evidence-based nursing care for individuals and communities. It develops strong base for attaining leadership and management roles in the health care industry.
State Approved Registered Nurse Schools in Wisconsin (WI)

Here is a list of accredited schools in the state of Wisconsin that offers traditional and advanced nursing courses.
List of Nursing Schools in Wisconsin Offering an Associate Degree in Nursing
Blackhawk Technical College
Address: 6004 South County Road G, Janesville, Wisconsin- 53546-9458

Get Admissions Information
Cardinal Stritch University
Address: 6801 North Yates Road, Milwaukee, Wisconsin- 53217

Get Admissions Information
Chippewa Valley Technical College
Address: 620 West Clairemont Avenue, Eau Claire, Wisconsin- 54701

Get Admissions Information
College of Menominee Nation
Address: 2733 South Ridge Road, Green Bay, Wisconsin- 54304

Get Admissions Information
Fox Valley Technical College 
Address: 1825 North Bluemound Drive, Appleton, Wisconsin- 54912-2277

Get Admissions Information
Gateway Technical College 
Address: 3520 30th Avenue, Kenosha, Wisconsin- 53144

Get Admissions Information
Herzing University Madison
Address: 5218 East Terrace Drive, Madison, Wisconsin- 53718
Lakeshore Technical College
Address: 1290 North Avenue, Cleveland, Wisconsin- 53015

Get Admissions Information
Madison Area Technical College
Address: 1701 Wright Street, Madison, Wisconsin- 53704

Get Admissions Information
Mid-State Technical College- Wisconsin Rapids Campus
Address: 500 32nd Street North, Wisconsin Rapids, Wisconsin- 54494

Get Admissions Information
Moraine Park Technical College
Address: 235 North National Avenue, Fond du Lac, Wisconsin- 54936-1940

Get Admissions Information
Milwaukee Area Technical College
Address: 700 West State Street, Milwaukee, Wisconsin- 53233

Get Admissions Information
North-central Technical College
Address: 1000 West Campus Drive, Wausau, Wisconsin- 54401

Get Admissions Information
Southwest Wisconsin Technical College
Address: 1800 Bronson Boulevard, Fennimore, Wisconsin- 53809

Get Admissions Information
Waukesha County Technical College
Address: 800 Main Street, Pewaukee, Wisconsin- 53072

Get Admissions Information
Wisconsin Indianhead Technical College
Address: 505 Pine Ridge Drive, Shell Lake, Wisconsin- 54871-8727

Get Admissions Information
Note- Except Cardinal Stritch University, College of Menominee Nation, Herzing University Madison, Lakeshore Technical College, and Milwaukee Area Technical College, all other colleges offer LPN to RN programs.
List of Schools in Wisconsin Offering Bachelor Degree in Nursing
Alverno College
Address: 3400 South 43rd Street, P.O. Box 343922, Milwaukee, Wisconsin- 53234-3922

Get Admissions Information
Bellin College
Address: 3201 Eaton Road, Green Bay, Wisconsin- 54311

Get Admissions Information
Columbia College of Nursing
Address: 4425 North Port Washington Road, Glendale, Wisconsin-53212
Concordia University Wisconsin
Address: 12800 North Lake Shore Drive, Mequon, Wisconsin- 53097-2418

Get Admissions Information
Edgewood College
Address: 1000 Edgewood College Drive, Madison, Wisconsin- 53711

Get Admissions Information
Maranatha Baptist University
Address: 745 West Main Street, Watertown, Wisconsin- 53094

Get Admissions Information
Marian University
Address: 45 South National Avenue, Fond du Lac, Wisconsin- 54935

Get Admissions Information
Marquette University 
Address: 1250 West Wisconsin Avenue, Milwaukee, Wisconsin- 53233

Get Admissions Information
Milwaukee School of Engineering
Address: 1025 North Broadway, Milwaukee, Wisconsin- 53202-3109

Get Admissions Information
University of Wisconsin- Madison School of Nursing
Address: 600 Highland Avenue, Madison, Wisconsin- 53792-2455

Get Admissions Information
University of Wisconsin- Eau Claire
Address: Nursing 101, Eau Claire, Wisconsin- 54702-4004

Get Admissions Information
University of Wisconsin- Milwaukee
Address: P.O. Box 413, Milwaukee, Wisconsin- 53201

Get Admissions Information
University of Wisconsin- Oshkosh
Address: College of Nursing, 800 Algoma Boulevard, Oshkosh, Wisconsin- 54901 8660

Get Admissions Information
Viterbo University
Address: La Crosse, Wisconsin- 54601

Get Admissions Information
List of Schools in Wisconsin Offering Accelerated Second Degree BSN or Fast Track BSN
Bellin College
Address: 3201 Eaton Road, Green Bay, Wisconsin- 54311

Get Admissions Information
Edgewood College
Address: 1000 Edgewood College Drive, Madison, Wisconsin- 53711

Get Admissions Information
University of Wisconsin- Eau Claire
Address: Nursing 101, Eau Claire, Wisconsin- 54702-4004

Get Admissions Information
University of Wisconsin- Oshkosh
Address: College of Nursing, 800 Algoma Boulevard, Oshkosh, Wisconsin- 54901 8660

Get Admissions Information
List of Nursing Schools in Wisconsin Offering Direct Entry MSN Programs
Marquette University 
Address: 1250 West Wisconsin Avenue, Milwaukee, Wisconsin- 53233

Get Admissions Information
University of Wisconsin- Milwaukee
Address: P.O. Box 413, Milwaukee, Wisconsin- 53201

Get Admissions Information
List of Schools in Wisconsin Offering RN to BSN Programs
Cardinal Stritch University
Address: 6801 North Yates Road, Milwaukee, Wisconsin- 53217

Get Admissions Information
Columbia College of Nursing
Address: 4425 North Port Washington Road, Glendale, Wisconsin-53212
Concordia University Wisconsin
Address: 12800 North Lake Shore Drive, Mequon, Wisconsin-53097-2418

Get Admissions Information
Herzing University Madison
Address: 5218 East Terrace Drive, Madison, Wisconsin 53718
Marian University
Address: 45 South National Avenue, Fond du Lac, Wisconsin- 54935

Get Admissions Information
Milwaukee School of Engineering
Address: 1025 North Broadway, Milwaukee, Wisconsin- 53202-3109

Get Admissions Information
Silver Lake College of the Holy Family
Address: 2406 South Alverno Road, Manitowoc, Wisconsin- 54220-9319

Get Admissions Information
University of Wisconsin- Eau Claire
Address: Nursing 101, Eau Claire, Wisconsin- 54702-4004

Get Admissions Information
University of Wisconsin- Milwaukee
Address: P.O. Box 413, Milwaukee, Wisconsin- 53201

Get Admissions Information
University of Wisconsin- Oshkosh
Address: College of Nursing, 800 Algoma Boulevard, Oshkosh, Wisconsin- 54901 8660

Get Admissions Information
Viterbo University
Address: La Crosse, Wisconsin- 54601

Get Admissions Information
List of Schools in Wisconsin Offering Master Degree in Nursing
Alverno College
Address: 3400 South 43rd Street, P.O. Box 343922, Milwaukee, Wisconsin- 53234-3922

Get Admissions Information
Bellin College
Address: 3201 Eaton Road, Green Bay, Wisconsin- 54311

Get Admissions Information
Columbia College of Nursing
Address: 4425 North Port Washington Road, Glendale, Wisconsin-53212
Concordia University Wisconsin
Address: 12800 North Lake Shore Drive, Mequon, Wisconsin-53097-2418

Get Admissions Information
Edgewood College
Address: 1000 Edgewood College Drive, Madison, Wisconsin- 53711

Get Admissions Information
Herzing University Madison
Address: 5218 East Terrace Drive, Madison, Wisconsin 53718
Marian University
Address: 45 South National Avenue, Fond du Lac, Wisconsin- 54935

Get Admissions Information
Marquette University 
Address: 1250 West Wisconsin Avenue, Milwaukee, Wisconsin- 53233

Get Admissions Information
University of Wisconsin- Madison School of Nursing
Address: 600 Highland Avenue, Madison, Wisconsin- 53792-2455

Get Admissions Information
University of Wisconsin-E au Claire
Address: Nursing 101, Eau Claire, Wisconsin- 54702-4004

Get Admissions Information
University of Wisconsin- La Crosse
Address: 1725 State Street, La Crosse, Wisconsin- 54601

Get Admissions Information
University of Wisconsin- Milwaukee
Address: P.O. Box 413, Milwaukee, Wisconsin- 53201

Get Admissions Information
University of Wisconsin- Oshkosh
Address: College of Nursing, 800 Algoma Boulevard, Oshkosh, Wisconsin- 54901 8660

Get Admissions Information
Viterbo University
Address: La Crosse, Wisconsin- 54601

Get Admissions Information
List of Schools in Wisconsin Offering Doctorate Nursing Programs
Concordia University Wisconsin
Address: 12800 North Lake Shore Drive, Mequon, Wisconsin- 53097-2418

Get Admissions Information
Marquette University 
Address: 1250 West Wisconsin Avenue, Milwaukee, Wisconsin- 53233

Get Admissions Information
University of Wisconsin- Madison School of Nursing
Address: 600 Highland Avenue, Madison, Wisconsin- 53792-2455

Get Admissions Information
University of Wisconsin- Eau Claire
Address: Nursing 101, Eau Claire, Wisconsin- 54702-4004

Get Admissions Information
University of Wisconsin- Milwaukee
Address: P.O. Box 413, Milwaukee, Wisconsin- 53201

Get Admissions Information
University of Wisconsin- Oshkosh
Address: College of Nursing, 800 Algoma Boulevard, Oshkosh, Wisconsin- 54901 8660

Get Admissions Information