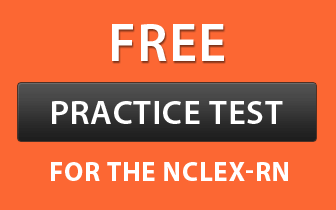 Registered nurse schools in Michigan provide aspirants with ample learning opportunities which enable them to excel their knowledge and skills in the area of nursing. Nursing is a noble profession that demands patience, profound awareness, critical thinking, problem solving skills and caring nature. This career is much in demand and offers handsome salaries. Apart from this, it gives a feeling of satisfaction as RN makes an invaluable impact on the lives of patients. In this article, you can explore various programs that prepare you for a career in healthcare.
Requirements
It is very essential to meet the following requirements, in order to get admission in an RN school.
The age of the applicant should be 18 years or above.
 A valid address proof and photo identification must be submitted at the time of application.
The prospective applicant should be fluent in English language.
Every aspirant should clear the drug test and criminal background check.
It is imperative for the students to clear the standardized entrance test (TEAS-Test of Academic Skills) with minimum passing scores.
He/she should be graduated from an approved high school or GED.
It is obligatory to submit fingerprint clearance report.
It is compulsory to score minimum 75% marks in English language and 80% marks in Math.
Prerequisites for registered nurse program programs may vary from college to college, but those nursing programs, which are accredited by the Accreditation Commission for Education in Nursing or the American Association of Colleges of Nursing, have standardized requirements.
Educational Programs
The state of Michigan offers a wide range of programs that provide learning prospects and prepare students for an RN role through adequate clinical practices and classroom lectures.
Associate Degree (ADN): It is a two-year degree program, which costs you around $14,425 annually. This program will equip students with fundamentals of nursing, human anatomy and physiology, psychology, and gives an in-depth outlook of the human body.
Bachelor Degree (BSN): This program equips students with adequate knowledge, skills and professional values needed for a successful RN.  It takes 4 years to complete and involves a cost of $30,000 per annum. It provides profound knowledge in Physiology, Pharmacology, Intervention, Evaluation, Nursing Assessment, Delivery Systems, Research Utilization, Diagnosis, and Resource Management.
Diploma Course: The diploma course in nursing is of 1-2 years and involves a cost of $15,520 yearly.
Direct Entry MSN or Accelerated MSN: This is the best option for those students, who hold a non-nursing bachelor degree, and are turning to nursing education in order to expand their career in the field of healthcare.
Accelerated BSN program: An accelerated second degree program is a faster version of traditional BSN program. It is designed for non-nursing bachelor degree holders.
The candidate becomes eligible for taking the National Council Licensing Examination (NCLEX-RN) after completing any of the above programs.
Besides these, there are few more courses available that will hone your skills and bring more chances of growth. They are:
RN to BSN: The RN to BSN coursework is uniquely designed for registered nurses with a diploma in nursing or an associate's degree. With the help of this program, you can obtain advance education.
LPN to RN: A licensed practical nurse, who wants to become an RN, can go for this program. This will broaden your career and increase your earning potential.
Master of Science in Nursing (MSN): The MSN program is designed for those nurses, who wish to advance their career to the next level. It will include in-depth study of various nursing aspects. It is approved by the Board of Registered Nursing.
Doctorate of Nursing Practices (DNP): The main objective of this program is to prepare advanced and professional nurses, who are able to translate their knowledge in the clinical setting.
State Approved Registered Nurse Schools in Michigan (MI)

In this changing healthcare sector, it is essential to earn a degree from approved and certified program schools. Here is a separate list for every program.
List of Nursing Schools in Michigan Offering a Bachelor's Degree in Nursing
Andrews University
Address:Berrien Springs, Michigan-4910

Get Admissions Information
Eastern Michigan University
Address: 311 Everett L. Marshall Building, Ypsilanti, Michigan-48197

Get Admissions Information
Michigan State University 
Address: 1355 Bogue Street, East Lansing, Michigan-48824-1317

Get Admissions Information
Grand Valley State University
Address: Allendale, Michigan- 49401-9403

Get Admissions Information
Oakland University
Address: 2200 North, Squirrel Road Rochester, Michigan-48309-4401

Get Admissions Information
Northern Michigan University
Address: 1401 Presque Isle Avenue, Marquette, Michigan-49855-5301

Get Admissions Information
University of Detroit Mercy 
Address: 4001 West McNichols Road, Detroit, Michigan-48221-3038

Get Admissions Information
University of Michigan 
Address: 400 North Ingalls, Ann Arbor, Michigan- 48109-5482

Get Admissions Information
Washtenaw Community College
Address: 4800 East Huron River Drive, Ann Arbor, Michigan-48105-4800

Get Admissions Information
Western Michigan University
Address: Kalamazoo, Michigan-49008-5345

Get Admissions Information
Calvin College
Address: 3201 Burton Southeast, Grand Rapids, Michigan-49546

Get Admissions Information
Davenport University
Address: Lansing Campus 200 South, Grand Avenue, Lansing, Michigan-48933

Get Admissions Information
Ferris State University
Address: VFS 210, 200 Ferris Drive, Big Rapids, Michigan-49307

Get Admissions Information
Finlandia University
Address: 601 Quincy Street, Hancock, Michigan-49930

Get Admissions Information
Hope College
Address: 35 East 12th Street, Holland, Michigan-49422-9000

Get Admissions Information
Lake Superior State University
Address: 650 West Easterday Avenue, Sault Street, Marie, Michigan-49783

Get Admissions Information
Rochester College
Address: 800 West Avon Road Rochester Hills, Michigan- 48307

Get Admissions Information
Saginaw Valley State University 
Address: 7400 Bay Road University Centre, Michigan-48710

Get Admissions Information
Siena Heights University
Address: 1247 East Siena Heights Drive, Adrian, Michigan- 49221


Get Admissions Information
West Shore Community College
Address: 3000 North Stiles Road, Scottville, Michigan-49454

Get Admissions Information
Wayne State University
Address: 5557 Cass Avenue, Detroit, Michigan-48202

Get Admissions Information
List of Schools in Michigan Offering an Associate Degree in Nursing
Alpena Community College
Address: 665 Johnson Street, Alpena, Michigan- 49707-1495

Get Admissions Information
Bay College 
Address: 2001 North Lincoln Road, Escanaba, Michigan-49829

Get Admissions Information
Glen Oaks Community College
Address: 62249Shimmel Road, Centreville, Michigan-49032

Get Admissions Information
Gogebic Community College
Address: East 4946 Jackson Road, Ironwood, Michigan-49938

Get Admissions Information
Grand Rapids Community College
Address: 143 Bostwick Avenue, Northeast, Grand Rapids, Michigan-49503-3295

Get Admissions Information
Henry Ford College
Address: 5101 Evergreen Road, Dearborn, Michigan-48128

Get Admissions Information
Jackson College
Address: 2111 Emmons Road, Jackson, Michigan-49201

Get Admissions Information
Kalamazoo Valley Community College
Address: P.O. Box 4070, 6767 West 'O' Avenue, Kalamazoo, Michigan-49003-4070

Get Admissions Information
Kellogg Community College
Address: 450 North Avenue, Battle Creek, Michigan-49017

Get Admissions Information
Kirtland Community College
Address: 10775 North Street, Helen Road, Roscommon, Michigan-48653

Get Admissions Information
Lake Michigan College
Address: 2755 East Napier Avenue, Benton Harbor, Michigan-49022

Get Admissions Information
Lansing Community College
Address: P.O. Box 40010, Lansing, Michigan- 48901-7210

Get Admissions Information
Macomb Community College
Address: 14500 East 12 Mile Road, Warren, Michigan-48088

Get Admissions Information
Mid Michigan Community College
Address: 1375 South Clare Avenue, Harrison, Michigan-48625

Get Admissions Information
Michigan State University 
Address: 1355 Bogue Street, East Lansing, Michigan-48824-1317

Get Admissions Information
Oakland University
Address: 2200 North Squirrel, Road Rochester, Michigan-48309-4401

Get Admissions Information
Northern Michigan University
Address: 1401 Presque Isle Avenue, Marquette, Michigan-49855-5301 

Get Admissions Information
Monroe County Community College 
Address: 1555 South Raisinville Road, Monroe, Michigan- 48161

Get Admissions Information
Montcalm Community College
Address:2800 College Drive, Sidney, Michigan-48885

Get Admissions Information
Mott Community College
Address: 1401 East Court Street, Flint, Michigan-48503

Get Admissions Information
Muskegon Community College
Address: 221 South, Quarterline Road, Muskegon, Michigan-49442

Get Admissions Information
North Central Michigan College
Address: 1515 Howard Street, Petoskey, Michigan-49770

Get Admissions Information
Schoolcraft College
Address: 18600 Haggerty Road, Livonia, Michigan-48152

Get Admissions Information
Southwestern Michigan College
Address: 58900 Cherry Grove Road, Dowagiac, Michigan-49047

Get Admissions Information
St. Clair County Community College
Address: 323 Erie Street, P.O. Box 5015, Port Huron, Michigan-48061-5015

Get Admissions Information
Washtenaw Community College
Address: 4800 East Huron River Drive, Ann Arbor, Michigan-48105-4800

Get Admissions Information
West Shore Community College
Address: 3000 North Stiles Road, Scottville, Michigan-49454

Get Admissions Information
 List of Nursing Schools in Michigan Offering RN to BSN program
Finlandia University
Address: 601 Quincy Street, Hancock, Michigan-49930

Get Admissions Information
Grand Valley State University
Address: Allendale, Michigan- 49401-9403

Get Admissions Information
Michigan State University 
Address: 1355 Bogue Street, East Lansing, Michigan-48824-1317

Get Admissions Information
Oakland University
Address: 2200 North Squirrel, Road Rochester, Michigan-48309-4401

Get Admissions Information
University of Detroit Mercy 
Address: 4001 West McNichols Road, Detroit, Michigan-48221-3038

Get Admissions Information
Rochester College
Address: 800 West Avon Road Rochester Hills, Michigan- 48307

Get Admissions Information
Saginaw Valley State University 
Address: 7400 Bay Road University Centre, Michigan-48710

Get Admissions Information
Siena Heights University
Address: 1247 East Siena Heights Drive, Adrian, Michigan-49221


Get Admissions Information
Wayne State University
Address: 5557 Cass Avenue, Detroit, Michigan-48202

Get Admissions Information
Western Michigan University
Address: Kalamazoo, Michigan-49008-5345

Get Admissions Information
 List of Schools in Michigan Offering Accelerated Second Degree BSN or Fast Track BSN
Eastern Michigan University
Address: 311 Everett L. Marshall Building, Ypsilanti, Michigan-48197

Get Admissions Information
Ferris State University
Address: VFS 210, 200 Ferris Drive, Big Rapids, Michigan-49307

Get Admissions Information
Grand Valley State University
Address: Allendale, Michigan-49401-9403

Get Admissions Information
Michigan State University 
Address: 1355 Bogue Street, East Lansing, Michigan-48824-1317

Get Admissions Information
Northern Michigan University
Address: 1401 Presque Isle Avenue, Marquette, Michigan-49855-5301

Get Admissions Information
Oakland University
Address: 2200 North Squirrel Road Rochester, Michigan-48309-4401

Get Admissions Information
Saginaw Valley State University 
Address: 7400 Bay Road University Centre, Michigan-48710

Get Admissions Information
University of Detroit Mercy 
Address: 4001 West McNichols Road, Detroit, Michigan-48221-3038

Get Admissions Information
University of Michigan 
Address: 400 North Ingalls, Ann Arbor, Michigan-48109-5482

Get Admissions Information
Wayne State University
Address: 5557 Cass Avenue, Detroit, Michigan-48202

Get Admissions Information
 List of Schools in Michigan Offering Practical Nurse Program
Davenport University
Address: Lansing Campus 200 South, Grand Avenue, Lansing, Michigan-48933

Get Admissions Information
Grand Rapids Community College
Address: 143 Bostwick Avenue, Northeast, Grand Rapids, Michigan-49503-3295

Get Admissions Information
List of Schools in Michigan Offering a Masters Degree in Nursing
Andrews University
Address:Berrien Springs, Michigan-49104

Get Admissions Information
Eastern Michigan University
Address: 311 Everett L. Marshall Building, Ypsilanti, Michigan-48197

Get Admissions Information
Ferris State University
Address: VFS 210, 200 Ferris Drive, Big Rapids, Michigan-49307

Get Admissions Information
Grand Valley State University
Address: Allendale, Michigan- 49401-9403

Get Admissions Information
Michigan State University 
Address: 1355 Bogue Street, East Lansing, Michigan-48824-1317

Get Admissions Information
Madonna University
Address: 36600 Schoolcraft Road Livonia, Michigan-48150

Get Admissions Information
Northern Michigan University
Address: 1401 Presque Isle Avenue, Marquette, Michigan-49855-5301

Get Admissions Information
Oakland University
Address: 2200 North, Squirrel Road, Rochester, Michigan-48309-4401

Get Admissions Information
University of Detroit Mercy 
Address: 4001 West McNichols Road, Detroit, Michigan-48221-3038

Get Admissions Information
University of Michigan 
Address: 400 North Ingalls, Ann Arbor, Michigan- 48109-5482

Get Admissions Information
Wayne State University
Address: 5557 Cass Avenue, Detroit, Michigan-48202

Get Admissions Information
Western Michigan University
Address: Kalamazoo, Michigan-49008-5345

Get Admissions Information
 List of Schools in Michigan Offering a Doctoral Degree in Nursing
Oakland University
Address: 2200 North Squirrel Road, Rochester, Michigan-48309-4401

Get Admissions Information
Michigan State University 
Address: 1355 Bogue Street, East Lansing, Michigan-48824-1317

Get Admissions Information
Madonna University
Address: 36600 Schoolcraft Road, Livonia, Michigan-48150

Get Admissions Information
University of Michigan 
Address: 400 North Ingalls, Ann Arbor, Michigan- 48109-5482

Get Admissions Information
Wayne State University
Address: 5557 Cass Avenue, Detroit, Michigan-48202

Get Admissions Information