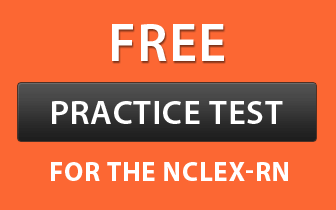 Registered nurse schools in Arizona provide you with a combination of informative classroom lectures and in-depth clinical exercises. These programs prepare you to demonstrate proficiencies in information management and critical thinking, and exhibit good communication skills with patients, their family members and other medical professionals. You also learn to apply the nursing process in a variety of work settings. RNs are in high demand all across the United States. If you also want to have in-demand and the most rewarding occupation in the area of healthcare, enroll in an approved RN program soon.
Eligibility Criteria
The aspirant must meet the eligibility criteria as mentioned below to get admission in the RN school.
The age of the applicant is expected to be eighteen years or above.
The student must have legitimate photo identification.
The candidate must be a high school graduate and must provide a CPR (computer generated certificate).
75% or higher score in Math and 85% or above score in the English language is a must.
An aspirant must provide fingerprint clearance card.
It is necessary for all the students to clear the drug test and criminal background check.
Courses
Before applying in any registered nurse school, the students must assure that which course they want to pursue. The available education pathways are:
Associate Degree in Nursing: The curriculum consists of fundamentals of nursing, liberal arts and science courses along with hands-on program at variety of clinical settings. The main objective of ADN program is to equip students with the essential program and education, in order to prepare them for successfully fulfilling the responsibilities of an RN.  
Bachelors of Science in Nursing: BSN program is a comprehensive course that incorporates concepts and theories from liberal arts into practice. With a bachelor degree, an RN can advance his/her career in the medical world. This program comprises of classroom and clinical education that promotes high-quality, safe and competent nursing practice. Hence, students will develop proficiency in different areas, such as pediatric nursing, health assessment, psychiatric nursing, pharmacology, obstetrical nursing, etc. It takes four years to complete the curriculum.
Direct Entry MSN Program: The direct entry MSN program is an accelerated track for the non-nursing baccalaureates. It consists of an intensive curriculum, successful completion of which allows aspirants to take the NCLEX-RN exam. 
Accelerated BSN Degree: This program is meant for those individuals, who hold a degree in an area other than nursing, and want to become a registered nurse. It takes 12 to 18 months to complete it.
LPN to RN: LPN to RN track is a degree program designed for the qualified LPNs, who wish to pursue an associate degree in nursing in order to become a registered nurse. This program helps LPNs to strengthen their base and develops advance competencies for meeting demands and challenges of the healthcare sector. 
RN to BSN Program: The registered nurses with a diploma or an associate degree can pursue this program. It is designed for nurses, who want to further their education while using their previously earned work experience.
The candidate needs to complete the coursework in order to qualify the National Council Licensing Examination (NCLEX-RN) for obtaining the RN licensure.
Master of Science in Nursing: MSN program is a pathway that provides rigorous program to RNs so that they can counter the complexities of the nursing career. It increases competency and dexterity of the registered nurse by inculcating advance and high level knowledge in them. The holistic curriculum prepares nurses for different roles, like nursing leadership, nursing informatics, nursing education, and public health.  
Doctor of Nursing Practices (DNP): DNP coursework is for those individuals, who currently hold a master degree in nursing. It is a practice focused doctoral program that transforms highly qualified nurses into leaders and enables them to apply their nursing knowledge into practice.
State Approved Registered Nurse Schools in Arizona (AZ)

Here is the list of state-accredited RN institutes and centers in Arizona.
List of Nursing Schools in Arizona Offering Associate Degree in Nursing
Arizona Western College
Address: P.O. Box 929, Yuma, Arizona- 85366-0929

Get Admissions Information
Brown Mackie College – Tucson
Address: 4585 East Speedway Boulevard, Suite 204, Tucson, Arizona- 85712
Carrington College
Address: 8503 North 27th Avenue, Phoenix, Arizona- 85051

Get Admissions Information
Central Arizona College
Address:8470 North Overfield Road, Coolidge, Arizona- 85128

Get Admissions Information
Cochise College 
Address: 4190 West Highway 80 Douglas, Arizona- 85607-6190

Get Admissions Information
Eastern Arizona College
Address:615 North Stadium Avenue, Thatcher, Arizona- 85552

Get Admissions Information
Everest College
Address: 10400 North 25th Avenue, Suite 190, Phoenix, Arizona- 85021
GateWay Community College
Address: 108 North 40th Street, Phoenix, Arizona- 85034

Get Admissions Information
Maricopa Community College
Address: 2411 West 14th Street, Tempe, Arizona- 85281
Mohave Community College
Address: 1977 Acoma Boulevard West, Lake Havasu City, Arizona- 86403

Get Admissions Information
Northland Pioneer College
Address: 2251 East Navajo Boulevard, Holbrook, Arizona- 86025

Get Admissions Information
Pima Community College
Address: 4905 East Broadway Boulevard, Tucson, Arizona- 85709-1010

Get Admissions Information
Pima Medical Institute
Address: 957 South Dobson Road, Mesa, Arizona- 85202

Get Admissions Information
Yavapai College
Address: 1100 East Sheldon Street, Prescott, Arizona- 86301

Get Admissions Information
List of Nursing Schools in Arizona Offering Bachelor Degree in Nursing
Arizona College
Address: 425 West Olive Avenue 300 Glendale, Arizona- 85302

Get Admissions Information
Arizona State University
Address: 1151 South Forest Avenue, Tempe, Arizona- 85281

Get Admissions Information
Brookline College School of Nursing
Address: 2445 West Dunlap Avenue, Suite 100, Phoenix, Arizona- 85021-5820

Get Admissions Information
Chamberlain College of Nursing
Address: 2149 West Dunlap Avenue, Phoenix, Arizona- 85021

Get Admissions Information
Grand Canyon University
Address: 3300 West Camelback Road, Phoenix, Arizona- 85017

Get Admissions Information
Northern Arizona University
Address: South San Francisco Street, Flagstaff, Arizona- 86011

Get Admissions Information
University of Arizona
Address: 1305 North Martin Avenue, P.O. Box- 210203, Tucson, Arizona- 85721-0203

Get Admissions Information
University of Phoenix
Address: 9520 West Palm Lane, Phoenix, Arizona- 85037-4403

Get Admissions Information
List of Nursing Schools in Arizona Offering RN to BSN Programs
Grand Canyon University
Address: 3300 West Camelback Road, Phoenix, Arizona- 85017

Get Admissions Information
Northern Arizona University
Address: South San Francisco Street, Flagstaff, Arizona- 86011

Get Admissions Information
List of Schools in Arizona Offering Accelerated Second Degree BSN or Fast Track BSN
Brookline College School of Nursing
Address: 2445 West Dunlap Avenue, Suite 100, Phoenix, Arizona- 85021-5820

Get Admissions Information
Grand Canyon University
Address: 3300 West Camelback Road, Phoenix, Arizona- 85017

Get Admissions Information
Northern Arizona University
Address: South San Francisco Street, Flagstaff, Arizona- 86011

Get Admissions Information
List of Nursing Schools in Arizona Offering LPN to RN Programs
Central Arizona College
Address:8470 North Overfield Road, Coolidge, Arizona- 85128

Get Admissions Information
Chamberlain College of Nursing
Address: 2149 West Dunlap Avenue, Phoenix, Arizona- 85021

Get Admissions Information
Maricopa Community College
Address: 2411 West 14th Street, Tempe, Arizona- 85281
Mohave Community College
Address: 1977 Acoma Boulevard West, Lake Havasu City, Arizona- 86403

Get Admissions Information
Northland Pioneer College
Address: 2251 East Navajo Boulevard, Holbrook, Arizona- 86025

Get Admissions Information
List of Schools in Arizona Offering Direct Entry MSN Program
University of Arizona
Address: 1305 North Martin Avenue, P.O. Box- 210203, Tucson, Arizona- 85721-0203

Get Admissions Information
List of Nursing Schools in Arizona Offering Master Degree in Nursing
Arizona State University
Address: 1151 South Forest Avenue, Tempe, Arizona- 85281

Get Admissions Information
Grand Canyon University
Address: 3300 West Camelback Road, Phoenix, Arizona- 85017

Get Admissions Information
Northern Arizona University
Address: South San Francisco Street, Flagstaff, Arizona- 86011

Get Admissions Information
University of Arizona
Address: 1305 North Martin Avenue, P.O. Box- 210203, Tucson, Arizona- 85721-0203

Get Admissions Information
University of Phoenix
Address: 9520 West Palm Lane, Phoenix, Arizona- 85037-4403

Get Admissions Information
List of Schools in Arizona Offering Doctorate Nursing Programs
Arizona State University
Address: 1151 South Forest Avenue, Tempe, Arizona- 85281

Get Admissions Information
University of Arizona
Address: 1305 North Martin Avenue, P.O. Box- 210203, Tucson, Arizona- 85721-0203

Get Admissions Information