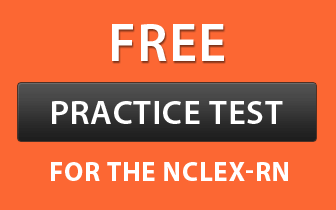 Registered nurse schools in Arkansas aim at providing an intellectual climate for a candidate, who is self directed, professional, capable, accountable and helpful, and who can help in providing therapeutic nursing intervention. Nursing programs help an aspirant in achieving not only professional goals, but also personal goals.
RNs make a difference in the lives of people of all ages- from newborn to old. To become a successful RN, the candidate must have exceptional communication skills to help the patient and his/her family members. The first step towards obtaining a registered nurse certificate is to get program from a state-recognized program.
Eligibility Criteria
The important requirements to enroll for an RN school are-
The aspirant should not be less than 18 years of age.
It is mandatory for the student to submit either a high school diploma or a GED as proof of completion of the basic education.
A valid photo ID should be provided by you.
The applicant must not have any criminal history.
You must clear the drug and criminal background screening test. In case, you fail to qualify the test, you will be terminated from the program program.
Submit level one fingerprint clearance card.
Provide your social security number.
An applicant's score must be 80% or above in Math and 75% or above in English language.
Education/Courses
The state of Arkansas offers the following courses in registered nursing. An aspirant must determine, which degree he/she wants to pursue.
Associate Degree in Nursing The ADN program builds the foundation of nursing and prepares the students for entry level jobs. It takes around 2 years to complete the program, and the aspirant has to submit approximately $14,425 per year. The coursework covers fundamentals of nursing, health science, microbiology and physiology, developmental psychology, interpersonal and small group communication, etc.
Diploma in Registered Nursing Diploma in RN takes three years to complete. The cost associated with this coursework amounts to nearly $15,520 every year.
Bachelors of Science in Nursing: The BSN program is full of opportunities that will expand your career diversely. It is a comprehensive program that incorporates meticulous curriculum and hands-on program. You need to spend 4 years to finish the entire coursework. It will cost you $20,000 to $30,000 annually.
Candidates become eligible to appear for the National Council Licensure Examination (NCLEX-RN) after finishing any of the above courses.
Besides above programs, some advance level courses are also available that enhances proficiency in working at clinical settings and bring great career prospects. They are:
RN to BSN: The RN to BSN degree is for those RNs, who want to complete their bachelor degree. It strengthens the base and enhances adroitness in order to fulfill the demands of the present healthcare sector.
LPN to RN: The LPN to RN bridge is designed for those licensed practical nurses, who wish to become a registered nurse. After completion of this course, you can take the NCLEX-RN exam. 
Master of Science in Nursing: This program prepares RNs for advanced nursing and dynamic and versatile profession. It explores a broad range of topics in nursing, which inculcate critical thinking and leadership skills among students.
State Approved RN Schools in Arkansas
If you are thinking of enrolling yourself in the registered nurse program, then you must check if the institute is state-approved or not. Here is the list of state-recognized institutes in Arkansas.
List of Nursing Schools in Arkansas Offering an Associate Degree in Nursing
Arkansas Northeastern College- Blytheville
Address: 2501 South Division Street, Blytheville, Arkansas- 72315

Get Admissions Information
Arkansas State University – Newport
Address: 7648 Victory Boulevard, Newport, Arkansas- 72112

Get Admissions Information
Arkansas State University
Address: Jonesboro, Arkansas- 72467

Get Admissions Information
Arkansas Tech University – Ozark
Address: Russellville, Arkansas- 72801

Get Admissions Information
College of the Ouachitas 
Address: One College Circle, Malvern, Arkansas- 72104

Get Admissions Information
East Arkansas Community College
Address: 1700 New Castle Road, Forrest City, Arkansas- 72335

Get Admissions Information
National Park Community College
Address: 101 College Drive, Hot Springs, National Park, Arkansas- 71913

Get Admissions Information
North Arkansas College
Address: 1515 Pioneer Drive, Harrison, Arkansas- 72601

Get Admissions Information
Northwest Arkansas Community College
Address: One College Drive, Bentonville, Arkansas- 72712

Get Admissions Information
Phillips Community College 
Address: 1000 Campus Drive, Helena-West, Helena, Arkansas- 72342

Get Admissions Information
Southern Arkansas University 
Address: 100 East University, Magnolia, Arkansas- 71753-5000

Get Admissions Information
University of Arkansas at Little Rock
Address: 2801 South University Avenue, Little Rock, Arkansas- 72204

Get Admissions Information
University of Arkansas at Monticello 
Address: 346 University Drive, Monticello, Arkansas- 71656

Get Admissions Information
University of Arkansas Community College at Batesville 
Address: P. O. Box 3350, Batesville, Arkansas- 72503

Get Admissions Information
List of Nursing Schools in Arkansas Offering Bachelor Degree in Nursing
Arkansas State University
Address: Jonesboro, Arkansas- 72467

Get Admissions Information
Arkansas Tech University – Ozark
Address: Russellville, Arkansas- 72801

Get Admissions Information
Harding University
Address: 915 East Market Avenue, Searcy, Arkansas- 72143

Get Admissions Information
Henderson State University
Address:  1100 Henderson Street, Arkadelphia, Arkansas- 71999

Get Admissions Information
Southern Arkansas University 
Address: 100 East University, Magnolia, Arkansas- 71753-5000

Get Admissions Information
University of Arkansas 
Address: Fayetteville, Arkansas- 72701

Get Admissions Information
University of Arkansas at Fort Smith 
Address: 5210 Grand Avenue, P.O. Box 3649, Fort Smith, Arkansas 72913-3649

Get Admissions Information
University of Arkansas for Medical Sciences
Address:  4301 West Markham Street, Little Rock, Arkansas- 72205

Get Admissions Information
University of Arkansas at Monticello 
Address: 346 University Drive, Monticello, Arkansas- 71656

Get Admissions Information
University of Central Arkansas
Address: 201 Donaghey Avenue, Conway, Arkansas- 72035

Get Admissions Information
List of Schools in Arkansas Offering Diploma Programs
Baptist Health School
Address: 11900 Colonel Glenn Road, Little Rock, Arkansas- 72210-2820

Get Admissions Information
JRMC School of Nursing
Address: 1600 West 40th Avenue, Pine Bluff, Arkansas- 71603
List of Schools in Arkansas Offering Master Degree in Nursing
Arkansas State University
Address: Jonesboro, Arkansas- 72467

Get Admissions Information
University of Arkansas 
Address: Fayetteville, Arkansas- 72701

Get Admissions Information
University of Arkansas for Medical Sciences
Address:  4301 West Markham Street, Little Rock, Arkansas- 72205

Get Admissions Information
University of Central Arkansas
Address: 201 Donaghey Avenue, Conway, Arkansas- 72035

Get Admissions Information