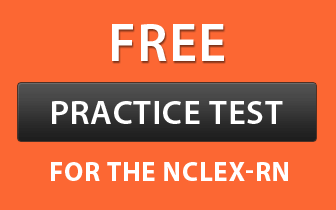 Registered nurse schools in Illinois prepare the aspirants to fulfill the vacancies in different health care facilities, like home health care agencies, physician offices, hospitals, extended care facilities or clinics. These programs aim to aware you of ever-changing technological trends in the field of nursing. During program, you also get chances to do hands-on-practice in the real work settings. You learn to administer medications, assess and record symptoms, communicate with the patients and their families, administer treatments prescribed by physicians, etc. To acquire detailed information about the requirements, coursework, fees and duration of the program programs, read the article thoroughly.
Eligibility Criteria
Only those candidates, who meet the eligibility criteria, will be admitted in registered nurse schools.
One should be compulsorily of 18 years or above.
The candidate must hold a high school diploma or a GED certificate.
You should be free from felony charges. In case, your criminal background check and drug test is found positive, you will not be admitted in any RN school.
The student must score 75% or higher in the English language and 80% or above in Math.
It is mandatory for all the aspirants to provide their fingerprint clearance card.
All applicants must provide their e-mail address and complete resident verification form.
The candidates ought to submit your photo identification and proof of purchase of professional liability insurance
The aspirant must submit his/her Cardiopulmonary Resuscitation (CPR) certification.
Coursework and Duration
There is more than one course available for the students, who are interested in the field of nursing.
Associate Degree in Nursing (ADN)
ADN program is prominent among most of the aspirants. This program is available at many colleges and lasts for 2 years. It consists of the following curriculum:
Adult and family health
Psychiatric nursing
Pharmacology
Human development
Anatomy and physiology
Bachelor of Science in Nursing (BSN)
BSN provides comprehensive program to its aspirants. It is a 4-year degree program. Those students, who choose BSN, have to study the following modules:
Community health
Leadership in nursing
Healthcare management
Nursing research
Health assessment
Professional issues in nursing
Diploma course
It is a 3-year program, which is uncommon among students. Most of the RN aspirants select either BSN or ADN.
Accelerated BSN Programs: This program is designed for those students, who hold a bachelor degree in another discipline and want to pursue a career in nursing. It is a 15-18 month program, which includes in-depth study of nursing and its fundamentals.
Direct Entry MSN or Accelerated MSN: This program is suitable for those candidates, who have a bachelor degree other than nursing.
All the nursing programs include theoretical as well as practical program sessions under supervision.After graduating from any of the above program, aspirants become eligible for the National Council Licensure Examination (NCLEX-RN) in order to obtain the nursing license.
Besides the above mentioned courses, you have a few more options to enhance your skills and knowledge. They are:
RN to BSN: RN to BSN program is designed to develop and enhance the professional knowledge and skills of the registered nurses. It is accredited by the Commission on Collegiate Nursing Education.
LPN to RN: This program is designed for those people, who are currently working as licensed practical nurses (LPN) and want to become an RN. The pathway for this is earning either an ADN o a BSN degree, and clearance of NCLEX-RN exam.
Master of Science in Nursing (MSN): MSN program is an advanced-level postgraduate degree for an RN, which enhances career opportunities in this field.
Doctor of Nursing Practices (DNP): It is a professional degree, which includes advanced practice and meticulous program.
State Approved Registered Nurse Schools in Illinois (IL)

Hunting for a state recognized RN institute in your locality? Go through the following list, it will certainly help you.
List of Nursing Schools in Illinois Offering Bachelor's Degree in Nursing
North Park University
Address: 3225 West Foster Avenue, Chicago, Illinois- 60625-4895

Get Admissions Information
Saint Anthony College of Nursing
Address: 5658 East State Street, Rockford, Illinois- 61108-2468

Get Admissions Information
Bradley University
Address: 1501 West Bradley Avenue, Peoria, Illinois- 61625

Get Admissions Information
Aurora University
Address: 347 South Gladstone Avenue, Aurora, Illinois- 60506-4892

Get Admissions Information
Loyola University Chicago
Address: 1032 West Sheridan Road, Chicago, Illinois- 60660

Get Admissions Information
 Lewis University
Address: One University Parkway, Romeoville, Illinois- 60446-2200

Get Admissions Information
Millikin University
Address: 1184 West Main Street, Decatur, Illinois- 62522

Get Admissions Information
Saint Xavier University
Address: 3700 West 103rd Street, Chicago, Illinois-60655

Get Admissions Information
Northern Illinois University
Address: 1425 West Lincoln Highway, DeKalb, Illinois-60115-2828

Get Admissions Information
Mennonite College of Nursing
Address: Campus Box 5810, Normal, Illinois- 61790-5810
Resurrection University
Address: 1431 North Claremont Avenue, Chicago, Illinois-60622

Get Admissions Information
University of Illinois at Chicago
Address: 1200 West Harrison Street, Chicago, Illinois- 60607
Trinity College of Nursing & Health Sciences
Address: 2122 25th Avenue, Rock Island, Illinois-61201

Get Admissions Information
Methodist College
Address: 415 Street Mark Ct., Peoria, Illinois-61603

Get Admissions Information
Blessing-Rieman College of Nursing
Address: PO Box 7005 11th & Oak, Quincy, llinois-62305-7005

Get Admissions Information
Western Illinois University
Address: 1 University Circle, Macomb, Illinois-61455

Get Admissions Information
Rockford University
Address: 5050 East State Street, Rockford Illinois-61108

Get Admissions Information
St. John's College
Address: 729 East Carpenter Street, Springfield, Illinois-62702

Get Admissions Information
Southern Illinois University- Edwardsville
Address: State Route 157, Edwardsville, Illinois-62026

Get Admissions Information
Chamberlain College of Nursing
Address: 3005 Highland Parkway, Downers Grove, Illinois-60515
Chicago State University
Address: 9501 South King Drive Chicago, Illinois-60628


Get Admissions Information
Elmhurst College
Address: 190 Prospect Avenue, Elmhurst, Illinois-60126-3296

Get Admissions Information
Illinois Wesleyan University
Address: 1312 Park Street Bloomington, Illinois-61701

Get Admissions Information
Lakeview College of Nursing.
Address: 903 North Logan Avenue, Danville,Illinois-61832

Get Admissions Information
Saint Francis Medical Centre College of Nursing
Address: 511 Northeast Greenleaf Street, Peoria, Illinois-61603

Get Admissions Information
MacMurray College
Address: 447 East College Avenue, Jacksonville, Illinois-62650

Get Admissions Information
Trinity Christian College
Address: 6601 West College Drive, Palos Heights, Illinois-60463

Get Admissions Information
University of St. Francis
Address: 500 Wilcox Street, Joliet, Illinois-60435

Get Admissions Information
List of Schools in Illinois Offering an Associate Degree in Nursing
Ambria College of Nursing
Address: 5210 Trillium Boulevard, Hoffman Estates, Illinois-60192
Black Hawk College
Address:  6600 34th Avenue, Moline, Illinois-61265

Get Admissions Information
Carl Sandburg College
Address: 2400 Tom L. Wilson Boulevard, Galesburg, Illinois-61401

Get Admissions Information
City Colleges of Chicago
Address: 226 West Jackson, Chicago, Illinois- 60606
College of DuPage
Address: 425 Fawell Boulevard, Glen Ellyn, Illinois-60137

Get Admissions Information
Heartland Community College
Address:  1500 West, Raab Road, Normal, Illinois- 61761

Get Admissions Information
Richland Community College
Address: One College Park, Decatur, Illinois- 62521

Get Admissions Information
College of Lake County
Address: 19351 West Washington Street, Grayslake, Illinois-60030-1198

Get Admissions Information
Elgin Community College:
Address: 1700 Spartan Drive, Elgin, Illinois-60123-7193

Get Admissions Information
Highland Community College  
Address: 2998 West Pearl City Road, Freeport, Illinois-61032

Get Admissions Information
Illinois Central College
Address: 1 College Drive, East Peoria, Illinois-61635-0001

Get Admissions Information
Illinois Eastern Community Colleges   
Address: 218 East Main Street, Olney, Illinois-62450

Get Admissions Information
Illinois Valley Community College
Address: 815 North Orlando Smith Road, Oglesby, Illinois-61348

Get Admissions Information
John A. Logan College
Address: 700 Logan College Road, Carterville, Illinois-62918

Get Admissions Information
Moraine Valley Community College 
Address: 9000 West College Parkway, Palos Hills, Illinois-60465-2478

Get Admissions Information
Morton College
Address: 3801 South Central Avenue, Cicero, Illinois-60804

Get Admissions Information
Northwestern College 
Address: 4829 Lipps Avenue (and 4811 North Milwaukee Avenue), Chicago, Illinois-60630

Get Admissions Information
Oakton Community College
Address: 1600 East Golf Road, Des Plaines, Illinois-60016

Get Admissions Information
Parkland College
Address: 2400 West Bradley Avenue, Champaign, Illinois- 61821

Get Admissions Information
Rend Lake College
Address: 468 North, Ken Gray Parkway, Ina, Illinois-62846

Get Admissions Information
Sauk Valley Community College
Address: 173 Rt. 2Dixon, Illinois-61021Illinois

Get Admissions Information
Shawnee Community College,
Address: 8364 Shawnee College Road, Ullin, Illinois-62992

Get Admissions Information
South Suburban College
Address: 15800 South State Street, South Holland, Illinois-60473-1200

Get Admissions Information
Southwestern Illinois College
Address: 2500 Carlyle Avenue, Belleville, Illinois-62221

Get Admissions Information
Spoon River College
Address: 23235 North County Highway 22, Canton, Illinois-61520

Get Admissions Information
Triton College 
Address: 2000 Fifth Avenue, River Grove, Illinois-60171

Get Admissions Information
John Wood Community College
Address: 1301 South 48th Street, Quincy, Illinois-62305

Get Admissions Information
Joliet Junior College
Address: 1215 Houbolt Road, Joliet, Illinois-60431-8938

Get Admissions Information
Kankakee Community College
Address: 100 College Drive- Kankakee, Illinois-60901

Get Admissions Information
Kaskaskia College
Address: 27210 College Road, Centralia, Illinois-62801

Get Admissions Information
Kishwaukee College 
Address: 21193 Malta Road, Malta, Illinois- 60150

Get Admissions Information
Lincoln Land Community College
Address: 5250 Shepherd Road, Springfield, Illinois-62794-9256

Get Admissions Information
List of Nursing Schools in Illinois Offering Accelerated Second Degree BSN or Fast Track BSN
Blessing-Rieman College of Nursing
Address: PO Box 7005 11th & Oak, Quincy, llinois-62305-7005

Get Admissions Information
Bradley University
Address: 1501 West Bradley Avenue, Peoria, Illinois- 61625

Get Admissions Information
Loyola University Chicago
Address: 1032 West Sheridan Road, Chicago, Illinois- 60660

Get Admissions Information
Lewis University
Address: One University Parkway, Romeoville, Illinois- 60446-2200

Get Admissions Information
Methodist College
Address: 415 Street, Mark Ct., Peoria, Illinois-61603

Get Admissions Information
Mennonite College of Nursing
Address: Campus Box 5810, Normal, Illinois- 61790-5810
Resurrection University
Address: 1431 North Claremont Avenue, Chicago, Illinois-60622

Get Admissions Information
Southern Illinois University- Edwardsville
Address: State Route 157, Edwardsville, Illinois-62026

Get Admissions Information
Trinity College of Nursing & Health Sciences
Address: 2122 25th Avenue, Rock Island, Illinois-61201

Get Admissions Information
List of Schools in Illinois Offering Practical Nursing Programs
Ambria College of Nursing
Address: 5210 Trillium Boulevard, Hoffman Estates, Illinois-60192
Black Hawk College
Address:  6600 34th Avenue, Moline, Illinois-61265

Get Admissions Information
Carl Sandburg College
Address: 2400 Tom L. Wilson Boulevard, Galesburg, Illinois-61401

Get Admissions Information
City Colleges of Chicago
Address: 226 West Jackson, Chicago, Illinois- 60606
College of DuPage
Address: 425 Fawell Boulevard, Glen Ellyn, Illinois-60137

Get Admissions Information
Heartland Community College
Address:  1500 West, Raab Road, Normal, Illinois- 61761

Get Admissions Information
Richland Community College
Address: One College Park, Decatur, Illinois- 62521

Get Admissions Information
Prairie State College
Address: 202 South Halsted Street, Chicago Heights, Illinois- 60411

Get Admissions Information
College of Lake County
Address: 19351 West Washington Street, Grayslake, Illinois-60030-1198

Get Admissions Information
Elgin Community College
Address: 1700 Spartan Drive, Elgin, Illinois-60123-7193

Get Admissions Information
Harper College
Address: 1200 West Algonquin Road, Palatine, Illinois-60067

Get Admissions Information
Highland Community College  
Address: 2998 West Pearl City Road, Freeport, Illinois-61032

Get Admissions Information
llinois Central College
Address: 1 College Drive, East Peoria, Illinois-61635-0001

Get Admissions Information
Illinois Eastern Community Colleges   
Address: 218 East Main Street, Olney, Illinois-62450

Get Admissions Information
Illinois Valley Community College
Address: 815 North Orlando Smith Road, Oglesby, Illinois-61348

Get Admissions Information
John A. Logan College
Address: 700 Logan College Road, Carterville, Illinois-62918

Get Admissions Information
McHenry County College,
Address: 8900 US Highway 14, Crystal Lake, Illinois -60012-2761

Get Admissions Information
Moraine Valley Community College 
Address: 9000 West College Parkway, Palos Hills, Illinois-60465-2478

Get Admissions Information
Morton College
Address: 3801 South Central Avenue, Cicero, Illinois-60804

Get Admissions Information
Northwestern College 
Address: 4829 Lipps Avenue (and 4811 North Milwaukee Avenue), Chicago, Illinois-60630

Get Admissions Information
Oakton Community College
Address: 1600 East Golf Road, Des Plaines, Illinois-60016

Get Admissions Information
Parkland College
Address: 2400 West Bradley Avenue, Champaign, Illinois- 61821

Get Admissions Information
Rend Lake College
Address: 468 North, Ken Gray Parkway, Ina, Illinois-62846

Get Admissions Information
Richard J. Daley
Address: 7500 South Pulaski Road, Chicago, Illinois-60652
Sauk Valley Community College
Address: 173 Rt. 2Dixon, Illinois-61021

Get Admissions Information
Shawnee Community College,
Address: 8364 Shawnee College Road, Ullin, Illinois-62992

Get Admissions Information
South Suburban College
Address: ·15800 South State Street, South Holland, Illinois-60473-1200

Get Admissions Information
Southwestern Illinois College
Address: 2500 Carlyle Avenue, Belleville, Illinois-62221

Get Admissions Information
Spoon River College
Address: 23235 North County Highway 22, Canton, Illinois-61520

Get Admissions Information
Waubonsee Community College
Address: 18 South River Street, Aurora, Illinois-60506-4134

Get Admissions Information
Trinity College of Nursing & Health Sciences
Address: 2122 25th Avenue, Rock Island, Illinois-61201

Get Admissions Information
Triton College 
Address: 2000 Fifth Avenue, River Grove, Illinois-60171

Get Admissions Information
John Wood Community College
Address: 1301 South 48th Street, Quincy, Illinois-62305

Get Admissions Information
Joliet Junior College
Address: 1215 Houbolt Road, Joliet, Illinois-60431-8938

Get Admissions Information
Kankakee Community College
Address: 100 College Drive, Kankakee, Illinois-60901

Get Admissions Information
Kaskaskia College
Address: 27210 College Road, Centralia, Illinois-62801

Get Admissions Information
Kishwaukee College 
Address: 21193 Malta Road, Malta, Illinois- 60150

Get Admissions Information
Lincoln Land Community College
Address: 5250 Shepherd Road, Springfield, Illinois-62794-9256

Get Admissions Information
List of Nursing Schools in Illinois Offering a Direct Entry MSN Degree
DePaul University
Address: 1 East Jackson, Chicago, Illinois- 60604

Get Admissions Information
Millikin University
Address: 1184 West Main Street, Decatur, Illinois- 62522

Get Admissions Information
Rush University
Address: 600 South Paulina Street, Suite 440, Chicago, Illinois-60612

Get Admissions Information
University of Illinois at Chicago
Address: 1200 West Harrison Street, Chicago, Illinois- 60607
List of Schools in Illinois offering Masters Degree in Nursing
North Park University
Address: 3225 West Foster Avenue, Chicago, Illinois- 60625-4895

Get Admissions Information
Saint Anthony College of Nursing
Address: 5658 East State Street, Rockford, Illinois- 61108-2468

Get Admissions Information
Bradley University
Address: 1501 West Bradley Avenue, Peoria, Illinois- 61625

Get Admissions Information
Aurora University
Address: 347 South Gladstone Avenue, Aurora, Illinois- 60506-4892

Get Admissions Information
Loyola University Chicago
Address: 1032 West Sheridan Road, Chicago, Illinois- 60660

Get Admissions Information
Lewis University
Address: One University Parkway, Romeoville, Illinois- 60446-2200

Get Admissions Information
Millikin University
Address: 1184 West Main Street, Decatur, Illinois- 62522

Get Admissions Information
Saint Xavier University
Address: 3700 West 103rd Street, Chicago, Illinois-60655

Get Admissions Information
Northern Illinois University
Address: 1425 West Lincoln Highway, DeKalb, Illinois-60115-2828

Get Admissions Information
Mennonite College of Nursing
Address: Campus Box 5810, Normal, Illinois- 61790-5810
Resurrection University
Address: 1431 North Claremont Avenue, Chicago, Illinois-60622

Get Admissions Information
University of Illinois at Chicago
Address: 1200 West Harrison Street, Chicago, Illinois- 60607

Get Admissions Information
Saint Francis Medical Centre College of Nursing
Address: 511 Northeast Greenleaf Street, Peoria, Illinois-61603

Get Admissions Information
DePaul University
Address: 1 East Jackson, Chicago, Illinois- 60604

Get Admissions Information
Chamberlain College of Nursing
Address: 3005 Highland Parkway, Downers Grove, Illinois-60515
Blessing-Rieman College of Nursing
Address: PO Box 7005 11th & Oak, Quincy, llinois-62305-7005

Get Admissions Information
Elmhurst College
Address: 190 Prospect Avenue, Elmhurst, Illinois-60126-3296

Get Admissions Information
University of St. Francis
Address: 500 Wilcox Street, Joliet, Illinois-60435

Get Admissions Information
Southern Illinois University-Edwardsville
Address: State Route 157, Edwardsville, Illinois-62026

Get Admissions Information
Rush University
Address: 600 South Paulina Street, Suite 440, Chicago, Illinois-60612

Get Admissions Information
List of Schools in Illinois Offering Doctorate Nursing Programs
University of St. Francis
Address: 500 Wilcox Street, Joliet, Illinois-60435

Get Admissions Information
Southern Illinois University-Edwardsville
Address: State Route 157, Edwardsville, Illinois-62026

Get Admissions Information
Rush University
Address: 600 South Paulina Street, Suite 440, Chicago, Illinois-60612

Get Admissions Information
University of Illinois at Chicago
Address: 1200 West Harrison Street, Chicago, Illinois- 60607

Get Admissions Information
Saint Francis Medical Centre College of Nursing
Address: 511 Northeast Greenleaf Street, Peoria, Illinois-61603

Get Admissions Information
DePaul University
Address: 1 East Jackson, Chicago, Illinois- 60604

Get Admissions Information
Loyola University Chicago
Address: 1032 West, Sheridan Road, Chicago, Illinois- 60660

Get Admissions Information
Lewis University
Address: One University Parkway, Romeoville, Illinois- 60446-2200

Get Admissions Information