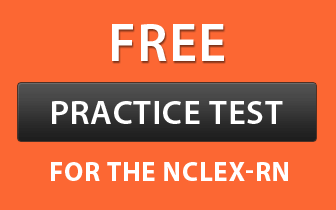 The main objective of registered nurse schools in Rhode Island is to provide cost-effective and quality education to RN aspirants and prepare them for entry-level jobs in chronic, acute and other health care settings. These programs focus on professional, personal and intellectual growth of the individuals. The curriculum involves in-depth study of nursing fundamentals and clinical experiences. You learn to analyze and fulfill the needs of different patients.
Requirements/Requisites
You ought to meet the following requirements, in order to register in an RN school.
The minimum age required for program program is 18 years.
Students are expected to own a high school diploma.
It is fundamental for every candidate to achieve proficiency in English.
You should submit level one fingerprint clearance card.
It is compulsory to clear the drug test and criminal background screening.
The candidate should submit his/her valid photo ID along with complete address.
One should clear TEAS-Test of Essential Academic Skills, a pre-entrance test conducted by several institutions.
Education/Courses
There are a number of degree options available in the nursing field. You can choose any course as per your interest and previous credentials. Students can start their nursing journey either by pursuing an associate degree, diploma or bachelor degree. Advance degree courses like master degree and doctoral degree are also available. The below mentioned programs incorporate classroom sessions, clinical and lab practices.
Associate Degree in Nursing: It is a pre-licensure program designed for students with no previous nursing education. The extensive curriculum involves clinical and theoretical sessions and takes two years to complete. The main motive of this program is to prepare nurses to work in a multi-cultural environment.
Bachelors of Science in Nursing: Bachelor degree in nursing is a traditional program developed for high school graduates who aspire to become a registered nurse. It is a 4-year program that incorporates the knowledge of liberal arts and social sciences along with nursing theory in order to inculcate professional nursing values.
Diploma Course: The duration of diploma courses is generally 2-3 years. These programs are the fastest means to start with a career in nursing field. However, it offers limited job prospects.  
Accelerated BSN Degree: The second degree BSN program is specifically meant for non-nurses with a bachelor degree in some other field. If you wish to move into a challenging as well as rewarding career, this program will give you a perfect start.  It usually takes 12 to 15 months to cover the entire curriculum.
LPN to RN: This program provides an opportunity to licensed practical nurses who wish to refine their skills and knowledge in order to meet the challenges of evolving and dynamic nursing sector.  
RN to BSN Program: This track is for associate degree or diploma degree holders who are currently working as an RN. They can enhance their nursing potential and clinical competencies by pursuing a bachelor degree.
Graduates from above programs are eligible to take the National Licensing Examination for Registered Nurses.
Master of Science in Nursing: Master degree program widens the outlook of students and educates them for more expanded and diverse roles. The curriculum takes 18 to 24 months which involves innovative technology and interdisciplinary approach in order to improve the care delivery system. 
Doctor of Nursing Practices (DNP): It is a practice-oriented program created for mid-career nurses who aspire to become health care leaders. The coursework involves evidence-based practice and detailed study of informatics, organizational behavior, health policy, and program evaluation. It is the most advanced level of nursing program that generates new dimensions for RNs.
State Approved Registered Nurse Schools in Rhode Island
These schools listed below are accredited by the Accreditation Commission for Education in Nursing and approved by the Rhode Board of Nurse Registration and Nursing Education.
List of Nursing Schools in Rhode Island Offering Associate Degree in Nursing and LPN to RN Programs
Community College of Rhode Island
Address: 400 East Avenue, Warwick, Rhode Island- 02886-1807

Get Admissions Information
List of Schools in Rhode Island Offering Bachelor Degree in Nursing and RN to BSN Programs
Rhode Island College
Address: 600 Mount Pleasant Avenue, Providence, Rhode Island-02908

Get Admissions Information
Salve Regina University
Address: 100 Ochre Point Avenue, Newport, Rhode Island-02840

Get Admissions Information
The University of Rhode Island
Address: Kingston, Rhode Island- 02881

Get Admissions Information
List of Schools in Rhode Island Offering Diploma Programs
St. Joseph School of Nursing
Address: 200 High Service Avenue, North Providence, Rhode Island- 02904

Get Admissions Information
List of Schools in Rhode Island Offering Accelerated Second Degree BSN or Fast Track BSN
Rhode Island College
Address: 600 Mount Pleasant Avenue, Providence, Rhode Island-02908

Get Admissions Information
List of Schools in Rhode Island Offering Master Degree in Nursing
Memorial Hospital of Rhode Island 
Address: 111 Brewster Street, Pawtucket, Rhode Island- 02860
Rhode Island College
Address: 600 Mount Pleasant Avenue, Providence, Rhode Island-02908

Get Admissions Information
St. Joseph Hospital School of Nurse Anaesthesia
Address: 200 High Service Avenue, North Providence, Rhode Island-02904

Get Admissions Information
The University of Rhode Island
Address: Kingston, Rhode Island- 02881

Get Admissions Information
List of Nursing Schools in RI Offering Doctorate Nursing Programs
University of Rhode Island
Address: Kingston, Rhode Island- 02881

Get Admissions Information