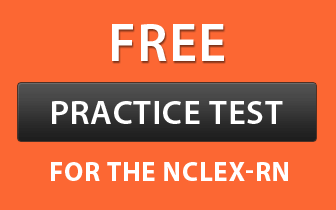 The main objective of registered nurse schools in New Mexico is to uphold the wellness of individuals and community by providing them adequate nursing care. An RN program has been created to fulfill the increasing demands of competent nurses who can promote health and prevent diseases. Nursing is a rewarding and gratifying career where one can use their expertise for helping others when they need it most. Apart from this, it provides you various prospects for advancement and growth.
Requirements
For entry into pre-licensure registered nurse school, applicants need to fulfill the following requirements.
The minimum required age for enrolling is 18 years.
An applicant must possess GED or should be a high school graduate.
It is essential for every candidate to attain fluency in English.
It is mandatory to clear the drug test and criminal background check.
A valid photo ID and address proof should be submitted.
Some institutes expect students to clear TEAS (Test of Essential Academic Skills).
Students should submit all the imperative documents as required by the respective institute in which s/he is intended to take admittance.
Education/Courses
Here is a list of diverse undergraduate and graduate nursing programs that allow aspirants to start a career in the health care industry.
Associate Degree in Nursing: ADN is a two-year program that prepares aspirants for entry-level jobs in different work settings such as clinics, hospitals, physician's offices and nursing homes. The coursework of associate degree incorporates various topics, like humanities, biology, social sciences etc.  
Bachelors of Science in Nursing: BSN program will prepare you for a challenging and versatile profession in nursing and builds a strong foundation for future. The curriculum of bachelor degree demands four years of rigorous study which incorporates detailed theory, clinical experience and hands-on program.
Accelerated BSN degree: It is designed for students with an undergraduate degree in other field and who aspire to become a registered nurse.
LPN to RN: This pathway offers a speedy route to qualified licensed practical nurses to become RNs. Nurses can boost their career by learning advanced competency through this program.
 RN to BSN Program: Thistrack is established for working RNs who want to earn a bachelor degree. The program offers a sequence of core nursing courses in a fixed series.
After graduating from any of the above programs, students are eligible to take the NCLEX-RN exam.
Master of Science in Nursing: MSN program cultivates leadership skills and teamwork for upgrading nursing outcomes in a variety of clinical settings. Aspirants pursuing this course develop know-how for providing holistic and cost-effective care to the individuals of all age group.
Doctor of Nursing Practices (DNP): This program equips RNs with the highest level of nursing practices. It incorporates theoretical education and evidence-based practice for delivering better services in dynamic health care environment. It is designed for academically talented nurse clinical nurse specialists, practitioners, nurse midwives, nurse anesthetists, nurse educators and executives.
State Approved Registered Nurse Schools in New Mexico (NM)

It is compulsory for every student to complete requisite education from a state recognized institute in order to gain license. Here is a list of accredited colleges in New Mexico.
List of Nursing Schools in New Mexico Offering Associate Degree in Nursing
Breckinridge School of Nursing and Health Sciences
Address: 5100 Masthead Street Northeast, Albuquerque, New Mexico- 87109
Brown Mackie College
Address: 10500 Copper Avenue Northeast, Albuquerque, New Mexico- 87123
Central New Mexico Community College
Address: 525 Buena Vista Drive Southeast, Albuquerque, New Mexico- 87106

Get Admissions Information
Eastern New Mexico University – Roswell
Address: PO Box 6000, Roswell, New Mexico- 88202-6000

Get Admissions Information
New Mexico State University
Address: 2400 North Scenic Drive, Alamogordo, New Mexico- 88310

Get Admissions Information
Navajo Technical University – Crownpoint
Address: Lower Point Road, Crownpoint, New Mexico- 87313

Get Admissions Information
University of New Mexico – Gallup
Address: 705 Gurley Avenue, Gallup, New Mexico- 87301

Get Admissions Information
San Juan College
Address: 4601 College Boulevard, Farmington, New Mexico- 87402

Get Admissions Information
Santa Fe Community College
Address: 6401 Richards Avenue, Santa Fe, New Mexico- 87508

Get Admissions Information
Western New Mexico University 
Address: P.O. Box 680, Silver City, New Mexico- 88061

Get Admissions Information
List of Schools in New Mexico Offering Bachelor Degree in Nursing
Brookline College
Address: 4201 Central Avenue Northwest, Suite J Albuquerque, New Mexico- 87105-1649

Get Admissions Information
National American University – Albuquerque
Address:4775 Indian School Road Northeast, Suite-200, Albuquerque, New Mexico- 87110

Get Admissions Information
New Mexico State University
Address: Las Cruces, New Mexico

Get Admissions Information
University of New Mexico – Gallup
Address: 705 Gurley Avenue, Gallup, New Mexico-87301

Get Admissions Information
List of Schools in New Mexico Offering RN to BSN Programs
Eastern New Mexico University
Address: 1500 South Avenue K Portales, New Mexico- 88130

Get Admissions Information
New Mexico Highlands University
Address: Box 9000, Las Vegas, New Mexico- 87701

Get Admissions Information
University of New Mexico
Address: University of New Mexico, Albuquerque, New Mexico- 87131

Get Admissions Information
Western New Mexico University 
Address: PO Box 680, Silver City, New Mexico- 88061

Get Admissions Information
List of Nursing Schools in New Mexico Offering LPN to RN Programs
Central New Mexico Community College
Address: 525 Buena Vista Drive Southeast, Albuquerque, New Mexico- 87106

Get Admissions Information
Western New Mexico University 
Address: PO Box 680, Silver City, New Mexico- 88061

Get Admissions Information
List of Schools in New Mexico Offering Master Degree in Nursing, Accelerated BSN Degree Programs and Doctorate Nursing Programs
New Mexico State University
Address: Las Cruces, New Mexico

Get Admissions Information
University of New Mexico
Address: University of New Mexico, Albuquerque, New Mexico- 87131

Get Admissions Information