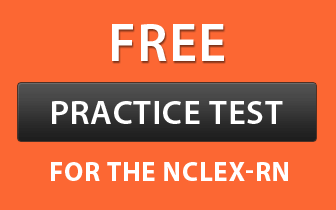 Registered nurse schools in South Dakota prepare aspirants to work in a medical field that is ever changing and challenging. Through a number of meticulous programs, students will learn how to diagnose a disease and administer medication to patients. Clinical sessions of the program help candidates perform laboratory work skillfully. If becoming a registered nurse is your aim, come and explore wide ranging programs in South Dakota.
Requirements
Before enrolling in an RN school, the candidates should meet following requirements:
The aspirant should not be less than 18 years.
One should be proficient in English language.
The candidate must have finished high school education.
Students are expected to clear the criminal background check and drug test.
A valid photo ID and address proof should be submitted at the time of application.
One should clear the pre-entrance test called Test of Essential Academic Skills (TEAS), if the institution in which you intend to take admission requires so.
Every candidate ought to submit all the necessary documents.
You should submit your fingerprint report.
Education/Courses
There are several pathways to become a registered nurse. All the given below programs offer on-hand program at various healthcare settings as well as theoretical knowledge.
Associate Degree in Nursing: An associate degree is a 2-year program that prepares aspirants for professional nursing roles. The curriculum cultivates ethics and professional values, develops therapeutic communication skills and includes hands-on clinical practice along with profound theory. 
Bachelor of Science in Nursing: It's a four-year coursework that includes an in-depth study of liberal arts, social sciences and an extensive range of skills. The whole curriculum is sequenced in a unique manner to promote application of knowledge.
Accelerated BSN Degree: It is a 16-month program designed for non-nursing bachelor degree holders. It builds strong foundation and includes a wide-ranging curriculum that covers courses in humanities, behavioral and biological sciences. 
LPN to RN: This degree program allows LPNs to pursue an advanced course that will strengthen their base and develops required competency to meet the current demands of this healthcare sector.
RN to BSN Program: This option is for licensed RNs who either hold a diploma in nursing or an associate degree. RN to BSN track assists them complete their bachelor degree. It strengthens leadership and communication skills and hones their critical thinking.
Graduates from any of the above mentioned courses can apply for the NCLEX-RN exam.
Master of Science in Nursing: Master degree allows you to explore this field from a new perspective. It prepares you to work in a specialized area such as certified nurse midwives, nurse practitioners, certified clinical nurse specialists, or certified nurse anaesthetists. 
Doctor of Nursing Practices (DNP): It is a practice-focused degree that offers additional skills and knowledge which enables nurses to frame and implement effective strategies that can solve healthcare problems.
State Approved Registered Nurse Schools in South Dakota (SD)

A list of accredited colleges in South Dakota that offers various nursing programs to RN aspirants is provided below.
List of Nursing Schools in South Dakota Offering Associate Degree in Nursing
Dakota Wesleyan University
Address: 1200 West University Avenue, Mitchell, South Dakota- 57301

Get Admissions Information
Lake Area Technical Institute
Address: 1201 Arrow Avenue, PO Box 730, Watertown, South Dakota – 57201

Get Admissions Information
Oglala Lakota College
Address: 490 Piya Wiconi Road, Kyle, South Dakota- 57752

Get Admissions Information
Southeast Technical Institute
Address: 2320 North Career Avenue, Sioux Falls, South Dakota- 57107

Get Admissions Information
University of South Dakota
Address: 414 East Clark Street, Vermillion, South Dakota- 57069

Get Admissions Information
List of Schools in South Dakota Offering Bachelor Degree in Nursing
Augustana College
Address: 2001 South Summit Avenue, Sioux Falls, South Dakota- 57197

Get Admissions Information
Dakota Wesleyan University
Address: 1200 West University Avenue, Mitchell, South Dakota- 57301

Get Admissions Information
Mount Marty College
Address: 1105 West 8th Street, Yankton, South Dakota- 57078-3725

Get Admissions Information
National American University
Address: 5301 South Highway 16, Rapid City, South Dakota- 57701

Get Admissions Information
Presentation College 
Address: 1500 North Main Street, Aberdeen, South Dakota- 57401

Get Admissions Information
South Dakota State University
Address: Brookings, South Dakota- 57007

Get Admissions Information
The University of Sioux Falls
Address: 1101 West 22nd Street Sioux Falls, South Dakota- 57105

Get Admissions Information
University of South Dakota
Address: 414 East Clark Street, Vermillion, South Dakota-57069

Get Admissions Information
List of Schools in South Dakota Offering Accelerated Second Degree BSN or Fast Track BSN
South Dakota State University
Address: Brookings, South Dakota-57007

Get Admissions Information
The University of Sioux Falls
Address: 1101 West 22nd Street Sioux Falls, South Dakota- 57105

Get Admissions Information
List of Schools in South Dakota Offering LPN to RN Program
Dakota Wesleyan University
Address: 1200 West University Avenue, Mitchell, South Dakota- 57301

Get Admissions Information
Lake Area Technical Institute
Address: 1201 Arrow Avenue, PO Box 730, Watertown, South Dakota- 57201

Get Admissions Information
University of South Dakota
Address: 414 East Clark Street, Vermillion, South Dakota- 57069

Get Admissions Information
List of Schools in South Dakota Offering RN to BSN Programs
Dakota Wesleyan University
Address: 1200 West University Avenue, Mitchell, South Dakota- 57301

Get Admissions Information
Mount Marty College
Address: 1105 West 8th Street, Yankton, South Dakota- 57078-3725

Get Admissions Information
Presentation College 
Address: 1500 North Main Street, Aberdeen, South Dakota- 57401

Get Admissions Information
South Dakota State University
Address: Brookings, South Dakota-57007

Get Admissions Information
The University of Sioux Falls
Address: 1101 West 22nd Street, Sioux Falls, South Dakota- 57105

Get Admissions Information
University of South Dakota
Address: 414 East Clark Street, Vermillion, South Dakota- 57069

Get Admissions Information
List of Nursing Schools in South Dakota Offering Master Degree in Nursing
Mount Marty College
Address: 1105 West 8th Street, Yankton, South Dakota- 57078-3725

Get Admissions Information
National American University
Address: 5301 South Highway 16, Rapid City, South Dakota- 57701

Get Admissions Information
South Dakota State University
Address: Brookings, South Dakota-57007

Get Admissions Information
List of Schools in South Dakota Offering Doctorate Nursing Programs
South Dakota State University
Address: Brookings, South Dakota- 57007

Get Admissions Information