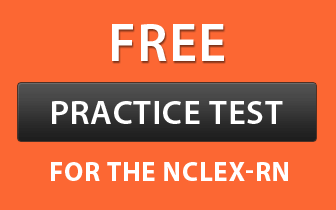 Registered nurse schools in Vermont offer a high quality, cost-effective and flexible program that is designed to bestow you with the exceptional education, which in turn, fulfills the health care needs of an individual. The RN coursework includes classroom lectures, practical and laboratory program as well as clinical sessions. This will prepare you for the National Council Licensure Examination for Registered Nurses (NCLEX-RN). All in all, it will help you assume an entry-level RN role. If you aspire to become a registered nurse, explore various nursing programs in Vermont.
Requirements
An RN's journey starts with enrollment in an educational program. But, before that you need to qualify and/or meet the following requirements:
Students who are less than 18 years are not eligible for program.
The candidate is expected to submit a fingerprint clearance card.
It is mandatory for every aspirant to complete his/her general education, i.e. GED or high school.
You should not be holding any criminal record.
The aspirant must pass the drug test. If criminal background check or drug test is found positive, you will not be given admission.
It is compulsory for a student to provide his/her photo identification.
Applicants are required to clear the Test of Essential Academic Skills (TEAS). This is an analytical test that covers basic math, science, English, and reading.
You are required to provide a valid e-mail address.
It is necessary to submit duly filled residency verification form.
Education/Courses
Registered nurses require a broad base of knowledge which is possible through rigorous program program. Here is a list of nursing courses for those who wish to become a professional nurse.
ADN: Associate Degree in Nursing is an entry-level nursing degree that prepares aspirants to play a crucial role in patient care and recovery. This is a two-year program which involves nursing theory, nursing practice and general education courses. 
BSN: Bachelor of Science in Nursing is a 4-year long educational program wherein students are trained in every aspect of nursing. The core curriculum helps aspirants integrate their academic and clinical experiences, so that, they could meet the challenges of day to day health care world.
Direct Entry MSN Program: This program is basically framed for non-nursing professionals who own baccalaureate degree in some other discipline but aspire to become a registered nurse.  It provides an intense, accelerated and specialized nursing module that typically takes 3 years.
LPN to RN: If you are a licensed practical nurse and willing to take your career to an advance position, then LPN to RN bridge program is perfect for you. Successful completion of this program helps one receive an associate degree and maximizes new career dimensions. 
RN to BSN Program: This program is specifically designed for RNs with an associate degree or diploma in nursing. It emphasizes on developing critical thinking, management, leadership, physical assessment and decision-making skills.
Upon successful completion of any of the above programs, candidates are eligible to take the NCLEX-RN exam for licensure.
Master of Science in Nursing: MSN coursework is for those RNs who wish to continue their education by acquiring an advanced and higher level degree. It prepares clinical experts and also emphasizes excellence in critical thinking, practice and leadership.
Doctor of Nursing Practices (DNP): DNPis considered to be the highest degree in nursing. One can pursue this program only after completing MSN. You learn to utilize patient care technology and information technology to transform and reform health care.
State Approved Registered Nurse Schools in Vermont (VT)

There are several institutes in Vermont that offer nursing programs. It is very important to pursue a degree from a college that is approved by the state and certified by the nursing authorities. A list of accredited schools/colleges is mentioned below:
List of Nursing Schools in Vermont Offering Associate Degree in Nursing
Castleton State College
Address: Castleton, Vermont- 05735

Get Admissions Information
Vermont Technical College
Address: PO Box 500, 124 Admin Drive, Randolph Centre, Vermont- 05061

Get Admissions Information
List of Schools in Vermont Offering Bachelor Degree in Nursing
Norwich University
Address: 158 Harmon Drive, Northfield, Vermont- 05663

Get Admissions Information
Southern Vermont College
Address: 982 Mansion Drive, Bennington, Vermont- 05201-6002

Get Admissions Information
The University of Vermont
Address: Burlington, Vermont- 05405

Get Admissions Information
List of Schools in Vermont Offering RN to BSN Programs
Castleton State College
Address: Castleton, Vermont- 05735

Get Admissions Information
Southern Vermont College
Address: 982 Mansion Drive, Bennington, Vermont- 05201-6002

Get Admissions Information
Vermont Technical College
Address: PO Box 500, 124 Admin Drive, Randolph Centre, Vermont- 05061

Get Admissions Information
The University of Vermont
Address: Burlington, Vermont- 05405

Get Admissions Information
List of Schools in Vermont Offering LPN to RN Programs
Southern Vermont College
Address: 982 Mansion Drive, Bennington, Vermont- 05201-6002

Get Admissions Information
Vermont Technical College
Address: PO Box 500, 124 Admin Drive, Randolph Center, Vermont- 05061

Get Admissions Information
List of Nursing Schools in Vermont Offering Direct Entry MSN Programs
The University of Vermont
Address: Burlington, Vermont- 05405 

Get Admissions Information
List of Schools in Vermont Offering Master Degree in Nursing
Norwich University
Address: 158 Harmon Drive, Northfield, Vermont- 05663

Get Admissions Information
University of Vermont
Address: Burlington, Vermont- 05405

Get Admissions Information
List of Schools in Vermont Offering Doctorate Nursing Programs
The University of Vermont
Address: Burlington, Vermont- 05405

Get Admissions Information