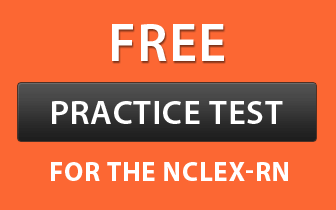 Registered nurse schools in Pennsylvania prepares nursing aspirants and nursing leaders to work in a dynamic and challenging healthcare world through comprehensive undergraduate and graduate programs. These programs create vibrant and student-centered environment for learning. The coursework prepares them for the NCLEX-RN examination in order to avail lucrative career opportunities. Those students, who wish to become an RN, have multiple options of program and education in the state of Pennsylvania.
Requirements
There are some requisites that every student is expected to meet, for the sake of getting admission in the desired RN school.
The appropriate age for RN program is 18 years.
The aspirant should have good command in English language.
The prospective candidate must have a high school degree.
Students should have clean criminal history and must qualify drug test and criminal background screening.
It is compulsory to submit a valid photo ID, fingerprint report and address proof.
One should clear TEAS-Test of Essential Academic Skills, which is conducted by the most of the institutions.
Education/Courses
The state of Pennsylvania offers several options for starting a nursing profession. They are as follows:
Associate Degree in Nursing: ADN is a stepping stone for entering in the health care industry. The curriculum takes two years to complete and mainly focuses on technical aspects of nursing. An associate degree combines classroom sessions, laboratory practices and clinical experiences at various settings that involve critical care units, pediatrics, mental health, obstetrics and community health which allows students to learn about different areas in which they can specialize.
Bachelors of Science in Nursing: BSN degree is a 4-year program that assists you attain administrative and leadership positions. The curriculum incorporates basic fundamentals of nursing along with profound study of liberal arts and science courses. It develops professional values, and is designed to promote integration of skills and knowledge at different health care centers.
Diploma Course: Diploma in nursing is an entry-level program which generally takes two-three years to finish. It gives emphasis on direct patient care through meticulous hands-on program. These programs prepare candidates to work in clinics, physicians' offices, hospitals or any other settings. But, job prospects for diploma holders are limited.
Direct Entry MSN Program: This program offers an opportunity to those individuals who wish to start their nursing career after completing the bachelor degree in any discipline other than nursing.
Accelerated BSN Degree: Second degree BSN program is a perfect pathway for those students who wish to become an RN, but doesn't hold a nursing bachelor degree. It is a fast track program of 16-18 months that prepares students for facing complexities of the nursing field.
LPN to RN: Students applying for this program must have a valid LPN licensure. With the help of this program, working licensed practical nurses can achieve advanced competency and develop skills required to meet the demands of today's nursing world.
RN to BSN Program: This program is aimed for those RNs who hold diploma or associate degree and want to obtain bachelor degree. It is designed to enhance the critical thinking, problem-solving, communication skills and decision-making proficiency.  
Above mentioned programs allow aspirants to take the NCLEX-RN exam for earning a licensure.
Master of Science in Nursing: Master degree prepares you for delivering sound and high quality nursing services in a specialized area. It equips students with the skills and expertise needed for advanced practice roles in the changing health care industry. This program gives a chance for better career opportunities with a lucrative pay. 
Doctor of Nursing Practices (DNP): It is a practice-based coursework that prepares aspirants for highest positions.The curriculum incorporates wide know-how of nursing that develops organizational, clinical, and leadership skills. It helps in creating and implementing better care plans that can affect the healthcare outcome significantly.
State Approved Registered Nurse Schools in Pennsylvania
A list of registered schools in Pennsylvania is mentioned below with valid address, contact number and official websites.
List of Nursing Schools in Pennsylvania Offering Associate Degree in Nursing
Allegany College- Bedford County Campus 
Address: 18 North River Lane, Everett, Pennsylvania- 15537

Get Admissions Information
Bucks County Community College
Address:275 Swamp Road, Newtown, Pennsylvania- 18940

Get Admissions Information
Butler County Community College
Address: 107 College Drive, Butler, Pennsylvania- 16002

Get Admissions Information
Clarion University of Pennsylvania
Address: 840 Wood Street, Clarion, Pennsylvania– 16214-1232

Get Admissions Information
Community College of Allegheny County
Address: Allegheny Campus, 808 Ridge Avenue, Pittsburgh,Pennsylvania- 15212-6097

Get Admissions Information
Community College of Beaver County
Address: 1 Campus Drive, Monaca, Pennsylvania- 15061 

Get Admissions Information
Delaware County Community College
Address: 901 South Media Line Road, Media, Pennsylvania– 19063 

Get Admissions Information
Gwynedd Mercy University
Address: 1325 Sumneytown Pike, Gwynedd Valley, Pennsylvania– 19437

Get Admissions Information
Harcum College
Address: 750 Montgomery Avenue, Bryn Mawr, Pennsylvania– 19010

Get Admissions Information
HACC Gettysburg Campus 
Address: 731 Old Harrisburg Road, Gettysburg,Pennsylvania– 17325

Get Admissions Information
La Roche College
Address: 9000 Babcock Boulevard, Pittsburgh, Pennsylvania- 15237-5808

Get Admissions Information
Lehigh Carbon Community College
Address: 4525 Education Park Drive, Schnecksville, Pennsylvania– 18078

Get Admissions Information
Lock Haven University
Address: 401 North Fairview Street, Lock Haven, Pennsylvania- 17745

Get Admissions Information
Luzerne County Community College
Address: 1333 South Prospect Street, Nanticoke, Pennsylvania– 18634-3899    

Get Admissions Information
Mercyhurst University
Address: 16 West Division Street, North East, Pennsylvania– 16428

Get Admissions Information
Montgomery County Community College
Address: 340 Dekalb Pike, Blue Bell, Pennsylvania– 19422

Get Admissions Information
Mount Aloysius College
Address: 7373 Admiral Peary Highway, Cresson, Pennsylvania– 16630-1999

Get Admissions Information
Northampton Community College
Address: 3835 Green Pond Road, Bethlehem, Pennsylvania– 18020

Get Admissions Information
Pennsylvania College of Technology
Address: One College Avenue, Williamsport, Pennsylvania– 17701

Get Admissions Information
Pennsylvania State University
Address: 201 Health and Human Development East, University Park, Pennsylvania- 16802

Get Admissions Information
Pennsylvania College of Health Sciences
Address: 410 North Lime Street, Lancaster, Pennsylvania- 17602

Get Admissions Information
Reading Area Community College
Address: 10 South Second Street, Reading, Pennsylvania– 19602

Get Admissions Information
University of Pittsburgh at Titusville
Address: 504 East Main Street, Titusville,Pennsylvania– 16354   

Get Admissions Information
University of Pittsburgh Blackboard
Address: 300 Campus Drive, Bradford, Pennsylvania– 16701

Get Admissions Information
Westmoreland County Community College
Address:145 Pavilion Lane, Youngwood, Pennsylvania– 15697

Get Admissions Information
List of Schools in Pennsylvania Offering Bachelor Degree in Nursing
Alvernia University            
Address: 400 Saint Bernardine Street, Reading, Pennsylvania- 19607   

Get Admissions Information
Bloomsburg University of Pennsylvania
Address: 400 East Second Street, Bloomsburg, Pennsylvania- 17815-1301

Get Admissions Information
Carlow University
Address: 3333 Fifth Avenue, Pittsburgh, Pennsylvania- 15213

Get Admissions Information
Cedar Crest College
Address: 100 College Drive, Allentown, Pennsylvania-18104    

Get Admissions Information
Clarion University 
Address: 40 Wood Street, Clarion, Pennsylvania- 16214

Get Admissions Information
DeSales University
Address: 2755 Station Avenue, Center Valley, Pennsylvania- 18034

Get Admissions Information
Drexel University
Address: 3141 Chestnut Street, Philadelphia, Pennsylvania- 19104

Get Admissions Information
Duquesne University 
Address: 600 Forbes Avenue, Pittsburgh, Pennsylvania- 15282

Get Admissions Information
East Stroudsburg University
Address: 200 Prospect Street, East Stroudsburg, Pennsylvania- 18301-2999

Get Admissions Information
Eastern University
Address: 1300 Eagle Road, St. Davids, Pennsylvania- 19087-3696

Get Admissions Information
Edinboro University
Address: 219 Meadville Street, Edinboro, Pennsylvania- 16444

Get Admissions Information
Gannon University
Address: 109 University Square, Erie, Pennsylvania- 16541

Get Admissions Information
Gwynedd Mercy University
Address: 1325 Sumneytown Pike, Gwynedd Valley, Pennsylvania– 19437

Get Admissions Information
Holy Family University
Address: 9801 Frankford Avenue, Philadelphia, Pennsylvania– 19114

Get Admissions Information
Immaculate University
Address: 1145 King Road, Immaculate, Pennsylvania– 19345

Get Admissions Information
Indiana University of Pennsylvania 
Address: 1011 South Drive, Indiana, Pennsylvania– 15705

Get Admissions Information
La Salle University  
Address: 1900 West Olney Avenue, Philadelphia, Pennsylvania– 19141

Get Admissions Information
Mansfield University
Address: 31 South Academy Street, Suite- 1, Mansfield, Pennsylvania– 16933

Get Admissions Information
Marywood University
Address: 300 Adams Avenue, Scranton, Pennsylvania–18509

Get Admissions Information
Messiah College
Address: One College Avenue, Mechanicsburg, Pennsylvania– 17055

Get Admissions Information
Misericordia University
Address:301 Lake Street, Dallas, Pennsylvania– 18612

Get Admissions Information
Moravian College
Address:1200 Main Street, Bethlehem, Pennsylvania– 18018 

Get Admissions Information
Neumann University
Address: One Neumann Drive, Aston, Pennsylvania– 19014-1298

Get Admissions Information
Penn State Erie, The Behrend College
Address:4701 College Drive, Erie, Pennsylvania– 16563

Get Admissions Information
Robert Morris University
Address:6001 University Boulevard, Moon Township, Pennsylvania– 15108

Get Admissions Information
Temple University
Address:1316 West Ontario Street, 3rd Floor, Jones Hall, Philadelphia, Pennsylvania–19140

Get Admissions Information
The University of Scranton
Address:Scranton, Pennsylvania- 18510

Get Admissions Information
Thomas Jefferson University
Address:1020 Walnut Street, Philadelphia, Pennsylvania–19107

Get Admissions Information
The University of Pennsylvania
Address: Philadelphia, Pennsylvania– 19104  

Get Admissions Information
University of Pittsburgh
Address: 504 East Main Street, Titusville, Pennsylvania– 16354     

Get Admissions Information
Villanova University 
Address: 800 East Lancaster Avenue, Villanova, Pennsylvania– 19085

Get Admissions Information
Waynesburg University
Address: 51 West College Street, Waynesburg, Pennsylvania– 15370

Get Admissions Information
West Chester University of Pennsylvania
Address: 700 South High Street, West Chester, Pennsylvania– 19383

Get Admissions Information
Widener University
Address:One University Place, Chester, Pennsylvania– 19013

Get Admissions Information
York College of Pennsylvania
Address:441 Country Club Road, York, Pennsylvania– 17403-3651

Get Admissions Information
List of Nursing Schools in PA Offering Diploma Programs
Abington Health
Address:1200 Old York Road, Abington, Pennsylvania–19001

Get Admissions Information
Aria Health School of Nursing
Address:3 Neshaminy Interplex, Trevose, Pennsylvania–19053

Get Admissions Information
Citizens School of Nursing
Address: 651 Fourth Avenue, New Kensington, Pennsylvania– 15068

Get Admissions Information
Conemaugh Health System
Address:1086 Franklin Street, Johnstown, Pennsylvania– 15905

Get Admissions Information
Geisinger- Lewistown Hospital
Address:400 Highland Avenue, Lewistown, Pennsylvania– 17044
Jameson Memorial Hospital School of Nursing
Address:1211 Wilmington Avenue, New Castle, Pennsylvania– 16105

Get Admissions Information
Joseph F. McCloskey School of Nursing
Address:P.O. Box 2649, Harrisburg, Pennsylvania– 17105-2649
Northeastern Ambulatory Care Center 
Address:2301 East Allegheny Avenue, Philadelphia, Pennsylvania– 19134

Get Admissions Information
Ohio Valley General Hospital
Address:25 Heckel Road, Kennedy Township, Pennsylvania–15136

Get Admissions Information
Reading Hospital
Address:Sixth Avenue Spruce Street, West Reading, Pennsylvania– 19611
Roxborough Memorial Hospital
Address: 5800 Ridge Avenue, Philadelphia, Pennsylvania– 19128

Get Admissions Information
Sharon Regional Health System
Address:740 East State Street, Sharon, Pennsylvania– 16146

Get Admissions Information
UPMC Shadyside
Address:5230 Centre Avenue, Pittsburgh, Pennsylvania– 15232

Get Admissions Information
UPMC St. Margaret
Address:815 Freeport Road, Pittsburgh, Pennsylvania– 15215

Get Admissions Information
Washington Health System
Address:Washington Hospital, 155 Wilson Avenue, Washington, Pennsylvania– 15301

Get Admissions Information
List of Schools in Pennsylvania Offering LPN to RN Programs
Allegany College- Bedford County Campus 
Address: 18 North River Lane, Everett, Pennsylvania– 1553

Get Admissions Information
Bucks County Community College
Address:275 Swamp Road, Newtown, Pennsylvania- 18940

Get Admissions Information
Community College of Allegheny County
Address: Allegheny Campus, 808 Ridge Avenue, Pittsburgh, Pennsylvania– 15212-6097

Get Admissions Information
Community College of Beaver County
Address: 1 Campus Drive, Monaca, Pennsylvania– 15061 

Get Admissions Information
Delaware County Community College
Address: 901 South Media Line Road, Media, Pennsylvania– 19063 

Get Admissions Information
HACC Gettysburg Campus 
Address: 731 Old Harrisburg Road, Gettysburg, Pennsylvania– 17325

Get Admissions Information
La Roche College
Address: 9000 Babcock Boulevard, Pittsburgh, Pennsylvania– 15237-5808

Get Admissions Information
Lehigh Carbon Community College
Address: 4525 Education Park Drive, Schnecksville, Pennsylvania– 18078

Get Admissions Information
Lock Haven University
Address: 401 North Fairview Street, Lock Haven, Pennsylvania- 17745

Get Admissions Information
Luzerne County Community College
Address: 1333 South Prospect Street, Nanticoke, Pennsylvania– 18634-3899    

Get Admissions Information
Mercyhurst University
Address: 16 West Division Street, North East, Pennsylvania– 16428

Get Admissions Information
Montgomery County Community College
Address: 340 Dekalb Pike, Blue Bell, Pennsylvania– 19422

Get Admissions Information
Mount Aloysius College
Address: 7373 Admiral Peary Highway, Cresson, Pennsylvania– 16630-1999

Get Admissions Information
Northampton Community College
Address: 3835 Green Pond Road, Bethlehem, Pennsylvania– 18020

Get Admissions Information
Pennsylvania College of Technology
Address: One College Avenue, Williamsport, Pennsylvania– 17701

Get Admissions Information
The Pennsylvania State University
Address: 201 Health and Human Development East, University Park, Pennsylvania- 16802

Get Admissions Information
University of Pittsburgh Bradford
Address: 300 Campus Drive, Bradford, Pennsylvania– 16701

Get Admissions Information
List of Schools in Pennsylvania Offering RN to BSN Programs
Alvernia University            
Address: 400 Saint Bernardine Street, Reading, Pennsylvania- 19607   

Get Admissions Information
Carlow University
Address: 3333 Fifth Avenue, Pittsburgh, Pennsylvania- 15213

Get Admissions Information
Cedar Crest College
Address: 100 College Drive, Allentown, Pennsylvania-18104    

Get Admissions Information
Chatham University
Address: Woodland Road, Pittsburgh,Pennsylvania- 15232

Get Admissions Information
Clarion University 
Address: 40 Wood Street, Clarion, Pennsylvania- 16214

Get Admissions Information
DeSales University
Address: 2755 Station Avenue, Center Valley, Pennsylvania- 18034

Get Admissions Information
East Stroudsburg University
Address: 200 Prospect Street, East Stroudsburg, Pennsylvania- 18301-2999

Get Admissions Information
Eastern Mennonite University
Address:PO Box 10936, Lancaster, Pennsylvania– 17605-0936
Eastern University
Address: 1300 Eagle Road, St. Davids, Pennsylvania- 19087-3696

Get Admissions Information
Edinboro University
Address: 219 Meadville Street, Edinboro, Pennsylvania- 16444

Get Admissions Information
Gannon University
Address: 109 University Square, Erie, Pennsylvania- 16541

Get Admissions Information
Gwynedd Mercy University
Address: 1325 Sumneytown Pike, Gwynedd Valley, Pennsylvania– 19437

Get Admissions Information
Holy Family University
Address: 9801 Frankford Avenue, Philadelphia, Pennsylvania– 19114

Get Admissions Information
Immaculate University
Address: 1145 King Road, Immaculate, Pennsylvania– 19345

Get Admissions Information
Indiana University of Pennsylvania 
Address: 1011 South Drive, Indiana, Pennsylvania– 15705

Get Admissions Information
La Roche College
Address: 9000 Babcock Boulevard, Pittsburgh, Pennsylvania- 15237-5808

Get Admissions Information
La Salle University  
Address: 1900 West Olney Avenue, Philadelphia, Pennsylvania– 19141

Get Admissions Information
Mansfield University
Address: 31 South Academy Street, Suite- 1, Mansfield, Pennsylvania– 16933

Get Admissions Information
Marywood University
Address: 300 Adams Avenue, Scranton, Pennsylvania–18509

Get Admissions Information
Millersville University
Address:P.O. Box 1002, Millersville, Pennsylvania– 17551-0302

Get Admissions Information
Misericordia University
Address:301 Lake Street, Dallas, Pennsylvania– 18612

Get Admissions Information
Moravian College
Address:1200 Main Street, Bethlehem, Pennsylvania– 18018

Get Admissions Information
Mount Aloysius College
Address: 7373 Admiral Peary Highway, Cresson, Pennsylvania– 16630-1999

Get Admissions Information
Neumann University
Address: One Neumann Drive, Aston, Pennsylvania– 19014-1298

Get Admissions Information
Pennsylvania College of Technology
Address: One College Avenue, Williamsport, Pennsylvania–17701

Get Admissions Information
Pennsylvania State University
Address: 201 Health and Human Development East, University Park, Pennsylvania- 16802

Get Admissions Information
Temple University
Address:1316 West Ontario Street, 3rd Floor, Jones Hall, Philadelphia, Pennsylvania–19140

Get Admissions Information
Thomas Jefferson University
Address:1020 Walnut Street, Philadelphia, Pennsylvania–19107

Get Admissions Information
The University of Scranton
Address:Scranton, Pennsylvania- 18510

Get Admissions Information
The University of Pennsylvania
Address: Philadelphia, Pennsylvania– 19104  

Get Admissions Information
University of Pittsburgh
Address: 504 East Main Street, Titusville, Pennsylvania– 16354     

Get Admissions Information
Villanova University 
Address: 800 East Lancaster Avenue, Villanova, Pennsylvania– 19085

Get Admissions Information
Waynesburg University
Address: 51 West College Street, Waynesburg, Pennsylvania– 15370

Get Admissions Information
West Chester University of Pennsylvania
Address: 700 South High Street, West Chester, Pennsylvania– 19383

Get Admissions Information
Widener University
Address: One University Place, Chester, Pennsylvania– 19013

Get Admissions Information
York College of Pennsylvania
Address:441 Country Club Road, York, Pennsylvania– 17403-3651

Get Admissions Information
List of Schools in Pennsylvania Offering Accelerated Second Degree BSN or Fast Track BSN
DeSales University
Address: 2755 Station Avenue, Center Valley, Pennsylvania- 18034

Get Admissions Information
Drexel University
Address: 3141 Chestnut Street, Philadelphia, Pennsylvania- 19104

Get Admissions Information
Duquesne University 
Address: 600 Forbes Avenue, Pittsburgh, Pennsylvania-15282

Get Admissions Information
Eastern University
Address: 1300 Eagle Road, St. Davids, Pennsylvania- 19087-3696

Get Admissions Information
Edinboro University
Address: 219 Meadville Street, Edinboro, Pennsylvania- 16444

Get Admissions Information
Gwynedd Mercy University
Address: 1325 Sumneytown Pike, Gwynedd Valley, Pennsylvania– 19437

Get Admissions Information
La Salle University  
Address: 1900 West Olney Avenue, Philadelphia, Pennsylvania– 19141

Get Admissions Information
Misericordia University
Address:301 Lake Street, Dallas, Pennsylvania– 18612

Get Admissions Information
Robert Morris University
Address:6001 University Boulevard, Moon Township, Pennsylvania– 15108

Get Admissions Information
Thomas Jefferson University
Address:1020 Walnut Street, Philadelphia, Pennsylvania–19107

Get Admissions Information
The Pennsylvania State University
Address: 201 Health and Human Development East, University Park, Pennsylvania- 16802

Get Admissions Information
The University of Pennsylvania
Address: Philadelphia, Pennsylvania– 19104  

Get Admissions Information
University of Pittsburgh
Address: 504 East Main Street, Titusville, Pennsylvania– 16354     

Get Admissions Information
Villanova University 
Address: 800 East Lancaster Avenue, Villanova, Pennsylvania– 19085

Get Admissions Information
Waynesburg University
Address: 51 West College Street, Waynesburg, Pennsylvania– 15370

Get Admissions Information
West Chester University of Pennsylvania
Address: 700 South High Street, West Chester, Pennsylvania– 19383

Get Admissions Information
List of Schools in Pennsylvania Offering Direct Entry MSN Programs
Thomas Jefferson University
Address:1020 Walnut Street, Philadelphia, Pennsylvania– 19107

Get Admissions Information
The University Of Pennsylvania
Address: Philadelphia, Pennsylvania– 19104  

Get Admissions Information
Wilkes University
Address:  84 West South Street, Wilkes-Barre, Pennsylvania– 18766

Get Admissions Information
List of Schools in Pennsylvania Offering Master Degree in Nursing
Alvernia University            
Address: 400 Saint Bernardine Street, Reading, Pennsylvania- 19607   

Get Admissions Information
Bloomsburg University of Pennsylvania
Address: 400 East Second Street, Bloomsburg, Pennsylvania- 17815-1301

Get Admissions Information
Carlow University
Address: 3333 Fifth Avenue, Pittsburgh, Pennsylvania- 15213

Get Admissions Information
Clarion University 
Address: 40 Wood Street, Clarion, Pennsylvania- 16214

Get Admissions Information
DeSales University
Address: 2755 Station Avenue, Center Valley, Pennsylvania- 18034

Get Admissions Information
Drexel University
Address: 3141 Chestnut Street, Philadelphia, Pennsylvania- 19104

Get Admissions Information
Duquesne University 
Address: 600 Forbes Avenue, Pittsburgh, Pennsylvania- 15282

Get Admissions Information
Eastern Mennonite University
Address:PO Box 10936, Lancaster, Pennsylvania– 17605-0936
Excela Health
Address:134 Industrial Park Road, Suite 2000, Greensburg, Pennsylvania–15601
Gannon University
Address: 109 University Square, Erie, Pennsylvania- 16541

Get Admissions Information
Gwynedd Mercy University
Address: 1325 Sumneytown Pike, Gwynedd Valley, Pennsylvania– 19437

Get Admissions Information
Holy Family University
Address: 9801 Frankford Avenue, Philadelphia, Pennsylvania– 19114

Get Admissions Information
Immaculate University
Address: 1145 King Road, Immaculate, Pennsylvania– 19345

Get Admissions Information
Indiana University of Pennsylvania 
Address: 1011 South Drive, Indiana, Pennsylvania– 15705

Get Admissions Information
La Roche College
Address: 9000 Babcock Boulevard, Pittsburgh, Pennsylvania- 15237-5808

Get Admissions Information
La Salle University  
Address: 1900 West Olney Avenue, Philadelphia, Pennsylvania– 19141

Get Admissions Information
Mansfield University
Address: 31 South Academy Street, Suite- 1, Mansfield, Pennsylvania– 16933

Get Admissions Information
Marywood University
Address: 300 Adams Avenue, Scranton, Pennsylvania– 18509

Get Admissions Information
Millersville University
Address:P.O. Box 1002, Millersville, Pennsylvania– 17551-0302

Get Admissions Information
Misericordia University
Address:301 Lake Street, Dallas, Pennsylvania– 18612

Get Admissions Information
Nazareth Hospital
Address:2601 Holme Avenue, Philadelphia, Pennsylvania– 19152
Neumann University
Address: One Neumann Drive, Aston, Pennsylvania– 19014-1298

Get Admissions Information
Philadelphia University
Address:4201 Henry Avenue, Philadelphia, Pennsylvania– 19144

Get Admissions Information
Robert Morris University
Address:6001 University Boulevard, Moon Township, Pennsylvania– 15108

Get Admissions Information
Thomas Jefferson University
Address:1020 Walnut Street, Philadelphia, Pennsylvania– 19107

Get Admissions Information
The Pennsylvania State University
Address: 201 Health and Human Development East, University Park, Pennsylvania- 16802

Get Admissions Information
Temple University
Address:1316 West Ontario Street, 3rd Floor, Jones Hall, Philadelphia, Pennsylvania–19140

Get Admissions Information
The University of Pennsylvania
Address: Philadelphia, Pennsylvania– 19104  

Get Admissions Information
University of Pittsburgh
Address: 504 East Main Street, Titusville, Pennsylvania– 16354     

Get Admissions Information
The University of Scranton
Address:Scranton, Pennsylvania- 18510

Get Admissions Information
Villanova University 
Address: 800 East Lancaster Avenue, Villanova, Pennsylvania– 19085

Get Admissions Information
Waynesburg University
Address: 51 West College Street, Waynesburg, Pennsylvania– 15370

Get Admissions Information
West Chester University of Pennsylvania
Address: 700 South High Street, West Chester, Pennsylvania– 19383

Get Admissions Information
Widener University
Address: One University Place, Chester, Pennsylvania– 19013

Get Admissions Information
Wilkes University
Address: 84 West South Street, Wilkes-Barre, Pennsylvania– 18766

Get Admissions Information
York College of Pennsylvania
Address:441 Country Club Road, York, Pennsylvania– 17403-3651

Get Admissions Information
List of Schools in Pennsylvania Offering Doctorate Nursing Programs
Carlow University
Address: 3333 Fifth Avenue, Pittsburgh, Pennsylvania- 15213

Get Admissions Information
Chatham University
Address: Woodland Road, Pittsburgh,Pennsylvania- 15232

Get Admissions Information
DeSales University
Address: 2755 Station Avenue, Center Valley, Pennsylvania- 18034

Get Admissions Information
Drexel University
Address: 3141 Chestnut Street, Philadelphia, Pennsylvania- 19104

Get Admissions Information
Duquesne University 
Address: 600 Forbes Avenue, Pittsburgh, Pennsylvania-15282

Get Admissions Information
Robert Morris University
Address:6001 University Boulevard, Moon Township, Pennsylvania– 15108

Get Admissions Information
Thomas Jefferson University
Address:1020 Walnut Street, Philadelphia, Pennsylvania– 19107

Get Admissions Information
University of Pittsburgh
Address: 504 East Main Street, Titusville, Pennsylvania– 16354     

Get Admissions Information
Villanova University 
Address: 800 East Lancaster Avenue, Villanova, Pennsylvania– 19085

Get Admissions Information
Waynesburg University
Address: 51 West College Street, Waynesburg, Pennsylvania– 15370

Get Admissions Information