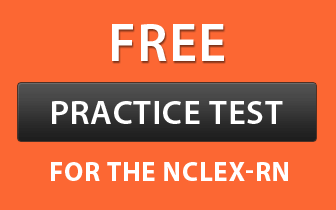 The main objective of registered nurse schools in Massachusetts is to prepare professional nurses, who are capable of meeting social health care needs. It offers a wide range of degrees at the baccalaureate, master's, and doctoral levels that incorporate necessary knowledge, skills and competencies required to become a vocational RN. Collaborative and interactive teaching methods assist prospective aspirants to practice safe and quality nursing.
Requirements  
An aspirant must meet the following requirements, in order to get admission in an RN school.
18 years is the minimum age limit, which you must attain.
A legitimate address proof and photo identification must be submitted at the time of application.
The prospective candidate should be proficient in communicating in the English language.
Every aspirant should clear the drug test. It's also crucial to undergo a criminal background check.
It is imperative for the students to obtain minimum passing scores in the standardized entrance test (TEAS- Test of Academic Skills).
A high school diploma or GED is the minimum educational qualification to be fulfilled by the applicant.
You also need to present your fingerprint clearance report.
75% marks in English language and 80% marks in Math is obligatory to score.
The requisites for enrollment are standardized in those education programs that are accredited by the American Association of Colleges of Nursing or the Accreditation Commission for Education in Nursing.
Types of RN Education Courses
All the below mentioned programs consist of classroom lectures and clinical practice. The hands-on-practice is provided at accredited hospitals and various healthcare facilities. It's your responsibility to ensure that the coursework that you have chosen is approved by the Massachusetts State Board of Nursing.
Associate Degree (ADN): This two-year degree program costs you around $14,425 annually. The curriculum of ADN inculcates the basic knowledge of nursing and includes English, nutrition, microbiology, anatomy and physiology.
Bachelor Degree (BSN): This program equips students with adequate knowledge, skills and professional values needed for becoming a successful registered nurse. It takes 4 years to complete it. Aspirants can directly contact the concerned college for the correct estimate of the program fee. You will study the following topics:
Fundamentals/Core Concepts in Nursing
Nursing Theory and Theorists
Pharmacology
Nursing Assessment
Clinical Nursing Concepts I-IV
Nursing Research and Evidence Based Practice
Ethical & Legal Issues in Nursing
Community/Population Based Health Concepts
Professional Development in Nursing
Direct Entry MSN or Accelerated MSN: This is a good option for those students, who hold a non-nursing bachelor degree, and wants to continue nursing education in order to expand their career in the field of health care.
Accelerated BSN Program: An accelerated second degree program is a fast way to become a nurse. It is designed for non-nursing bachelor degree holders.
The above coursework will strengthen your knowledge base in key areas that is essential for successful completion of the RN program and higher earning. Student must maintain a minimum GPA and passing grades throughout the program.
After graduation, the student is eligible to take the licensure examination, i.e., the NCLEX-RN.
Besides above mentioned programs, a few more advanced courses are available that will prop up your base. They are:
RN to BSN:  This program strengthens your nursing foundation as it incorporates communication skills, critical thinking and leadership qualities. This 2-year degree course includes a holistic curriculum. After earning a BSN degree, an RN can explore various career opportunities.
LPN to RN: Those registered nurses, who want to use their previous credits and experiences in further education, can choose this course. This program is basically for the licensed nurses, who want work as an RN.
Master of Science in Nursing (MSN): MSN program is designed for LPNs and RNs, who want to become a nurse practitioner. This curriculum will enhance your critical thinking, diagnostic reasoning, and hone your decision-making skills.
Doctor of Nursing Practices (DNP):  DNP prepares you for leadership roles in an increasingly complex and diverse healthcare system. It focuses on building your competencies at varied levels.
State Approved Registered Nurse Schools in Massachusetts (MA)

Here is the list of accredited nursing schools that offer registered nurse program programs.
List of Nursing Schools in Massachusetts Offering an Associate's Degree in Nursing
Anna Maria College
Address: 50 Sunset Lane, Paxton, Massachusetts-01612

Get Admissions Information
Becker College
Address: Weller Academic Building 61, Sever Street, Worcester, Massachusetts-01609

Get Admissions Information
MassBay Community College
Address: 50 Oakland Street, Wellesley Hills, Massachusetts-02481

Get Admissions Information
Mount Wachusett Community College
Address: 444 Green Street, Gardner, Massachusetts-01440

Get Admissions Information
Springfield Technical Community College
Address: One Armory Square Suite 1, P.O. Box 9000, Springfield, Massachusetts-01102-9000

Get Admissions Information
Quinsigamond Community College
Address: 670 West Boylston Street, Worcester, Massachusetts-01606

Get Admissions Information
List of Schools in Massachusetts Offering Bachelor's Degree in Nursing
Anna Maria College
Address: 50 Sunset Lane, Paxton, Massachusetts-01612

Get Admissions Information
Springfield Technical Community College
Address: One Armory Square Suite 1, P.O. Box 9000, Springfield, Massachusetts-01102-9000

Get Admissions Information
Boston College
Address: 140 Commonwealth Avenue, Chestnut Hill, Massachusetts- 02467

Get Admissions Information
Curry College 
Address: 1071 Blue Hill Avenue, Milton, Massachusetts-02186

Get Admissions Information
Elms College
Address: 291 Springfield Street, Chicopee, Massachusetts-01013-2839

Get Admissions Information
Northeastern University
Address: 360 Huntington Avenue, Boston, Massachusetts-02115

Get Admissions Information
Emmanuel College
Address: 400 The Fenway, Boston, Massachusetts- 02115

Get Admissions Information
Endicott College
Address: 376 Hale Street, Beverly, Massachusetts- 01915

Get Admissions Information
Fitchburg State University
Address: 160 Pearl Street, Fitchburg, Massachusetts-01420-2697

Get Admissions Information
MGH Institute of Health Professions
Address: Charlestown Navy Yard, 36 First Avenue, Boston, Massachusetts-02129-4557

Get Admissions Information
Regis College
Address: 235 Wellesley Street, Weston, Massachusetts-02493

Get Admissions Information
Salem State University
Address: 352 Lafayette Street, Salem, Massachusetts-01970

Get Admissions Information
Simmons College
Address: 300 The Fenway, Boston, Massachusetts-02115

Get Admissions Information
University of Massachusetts- Amherst 
Address: Amherst, Massachusetts-01003

Get Admissions Information
University of Massachusetts- Dartmouth
Address: 285 Old Westport Road, Dartmouth, Massachusetts- 02747-2300

Get Admissions Information
University of Massachusetts- Lowell
Address: One University Avenue, Lowell, Massachusetts-01854

Get Admissions Information
University of Massachusetts Medical School
Address: 55 Lake Avenue North, Worcester, Massachusetts- 01655

Get Admissions Information
University of Massachusetts- Boston
Address: 100 Morrissey Boulevard, Boston, Massachusetts- 02125-3393

Get Admissions Information
Worcester State University
Address:486 Chandler Street, Worcester, Massachusetts- 01602

Get Admissions Information
List of Schools in Massachusetts Offering Accelerated Second Degree BSN or Fast Track BSN
Curry College 
Address: 1071 Blue Hill Avenue, Milton, Massachusetts-02186

Get Admissions Information
Massachusetts College of Pharmacy and Health Sciences (Boston Campus)
Address: 179 Longwood Avenue, Boston, Massachusetts- 02115-5896


Get Admissions Information
Northeastern University
Address: 360 Huntington Avenue, Boston, Massachusetts-02115

Get Admissions Information
MGH Institute of Health Professions
Address: Charlestown Navy Yard, 36 First Avenue, Boston, Massachusetts-02129-4557

Get Admissions Information
Regis College
Address: 235 Wellesley Street, Weston, Massachusetts-02493

Get Admissions Information
Simmons College
Address: 300 The Fenway, Boston, Massachusetts- 02115

Get Admissions Information
University of Massachusetts- Amherst 
Address: Amherst, Massachusetts-01003

Get Admissions Information
University of Massachusetts- Boston
Address: 100 Morrissey Boulevard, Boston, Massachusetts-02125-3393

Get Admissions Information
List of Schools in Massachusetts Offering RN to BSN Programs
American International College
Address:1000 State Street, Springfield, Massachusetts-01109

Get Admissions Information
Atlantic Union College
Address: 338 Main Street, South Lancaster, Massachusetts-01561-1000

Get Admissions Information
Becker College
Address: Weller Academic Building, 61 Sever Street, Worcester, Massachusetts- 01609

Get Admissions Information
Anna Maria College
Address: 50 Sunset Lane, Paxton, Massachusetts-01612

Get Admissions Information
Curry College 
Address: 1071 Blue Hill Avenue, Milton, Massachusetts-02186

Get Admissions Information
Elms College
Address: 291 Springfield Street, Chicopee, Massachusetts- 01013-2839

Get Admissions Information
Emmanuel College
Address: 400 The Fenway, Boston, Massachusetts- 02115

Get Admissions Information
Fitchburg State University
Address: 160 Pearl Street, Fitchburg, Massachusetts- 01420-2697

Get Admissions Information
Massachusetts College of Pharmacy and Health Sciences (Boston Campus)
Address: 179 Longwood Avenue, Boston, Massachusetts- 02115-5896


Get Admissions Information
Northeastern University
Address: 360 Huntington Avenue, Boston, Massachusetts- 02115

Get Admissions Information
Regis College
Address: 235 Wellesley Street, Weston, Massachusetts-02493

Get Admissions Information
Salem State University
Address: 352 Lafayette Street, Salem, Massachusetts- 01970

Get Admissions Information
Simmons College
Address: 300 The Fenway, Boston, Massachusetts- 02115

Get Admissions Information
University of Massachusetts- Amherst 
Address: Amherst, Massachusetts- 01003

Get Admissions Information
University of Massachusetts- Boston
Address: 100 Morrissey Boulevard, Boston, Massachusetts- 02125-3393

Get Admissions Information
University of Massachusetts- Dartmouth
Address: 285, Old Westport Road, Dartmouth, Massachusetts- 02747-2300

Get Admissions Information
University of Massachusetts- Lowell
Address: One University Avenue, Lowell, Massachusetts- 01854

Get Admissions Information
Worcester State University
Address:486 Chandler Street, Worcester, Massachusetts- 01602

Get Admissions Information
List of Nursing Schools in Massachusetts Offering LPN to RN Programs
Bristol Community College
Address: 777 Elsbree Street, Fall River, Massachusetts- 02720

Get Admissions Information
Cape Cod Community College 
Address: 2240 Iyannough Road (Route 132), West Barnstable, Massachusetts- 02668

Get Admissions Information
Laboure College 
Address: 303 Adams Street, Milton, Massachusetts- 02186

Get Admissions Information
Massasoit Community College
Address: 900 Randolph Street, Canton, Massachusetts- 02021-1372 

Get Admissions Information
North Shore Community College 
Address: 1 Ferncroft Road, Danvers, Massachusetts- 01923

Get Admissions Information
Regis College
Address: 235 Wellesley Street, Weston, Massachusetts- 02493

Get Admissions Information
Springfield Technical Community College
Address: One Armory Square Suite 1, P.O. Box 9000, Springfield, Massachusetts- 01102-9000

Get Admissions Information
List of Schools in Massachusetts Offering Master of Science in Nursing (MSN)
Boston College
Address: 140 Commonwealth Avenue, Chestnut Hill, Massachusetts- 02467

Get Admissions Information
Northeastern University
Address: 360 Huntington Avenue, Boston, Massachusetts- 02115

Get Admissions Information
Simmons College
Address: 300 The Fenway, Boston, Massachusetts- 02115

Get Admissions Information
University of Massachusetts- Amherst 
Address: Amherst, Massachusetts- 01003x`

Get Admissions Information
University of Massachusetts- Boston
Address: 100 Morrissey Boulevard, Boston, Massachusetts- 02125-3393

Get Admissions Information
University of Massachusetts- Dartmouth
Address: 285 Old Westport Road, Dartmouth, Massachusetts- 02747-2300

Get Admissions Information
Worcester State University
Address:486 Chandler Street, Worcester, Massachusetts- 01602

Get Admissions Information
University of Massachusetts- Lowell
Address: One University Avenue, Lowell, Massachusetts- 01854

Get Admissions Information
Curry College 
Address: 1071 Blue Hill Avenue, Milton, Massachusetts- 02186

Get Admissions Information
Fitchburg State University
Address: 160 Pearl Street, Fitchburg, Massachusetts- 01420-2697

Get Admissions Information
MGH Institute of Health Professions
Address: Charlestown Navy Yard, 36 First Avenue, Boston, Massachusetts- 02129-4557

Get Admissions Information
Regis College
Address: 235 Wellesley Street, Weston, Massachusetts- 02493

Get Admissions Information
Salem State University
Address: 352 Lafayette Street, Salem, Massachusetts- 01970

Get Admissions Information
List of Schools in Massachusetts Offering Doctoral Degree in Nursing Practises
Boston College
Address: 140 Commonwealth Avenue, Chestnut Hill, Massachusetts- 02467

Get Admissions Information
Northeastern University
Address: 360 Huntington Avenue, Boston, Massachusetts- 02115

Get Admissions Information
Regis College
Address: 235 Wellesley Street, Weston, Massachusetts- 02493

Get Admissions Information
Simmons College
Address: 300 The Fenway, Boston, Massachusetts- 02115

Get Admissions Information
University of Massachusetts- Amherst 
Address: Amherst, Massachusetts- 01003

Get Admissions Information
University of Massachusetts- Boston
Address: 100 Morrissey Boulevard, Boston, Massachusetts- 02125-3393

Get Admissions Information
University of Massachusetts Lowell
Address: One University Avenue, Lowell, Massachusetts- 01854

Get Admissions Information
MGH Institute of Health Professions
Address: Charlestown Navy Yard, 36 First Avenue, Boston, Massachusetts-02129-4557

Get Admissions Information