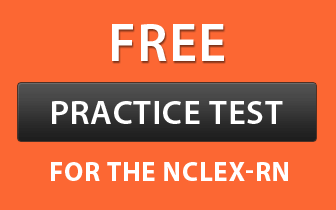 Registered nurse schools in North Carolina offer a ground-breaking environment that prepares students for a demanding and taxing nursing career. These pre-licensure programs develop competent nurses for an entry-level role in various settings. The curriculum comprises of clinical practice and theoretical classes. Hence, RN programs train you to meet the requirements of today's health care industry.
Requirements
In order to qualify for entrance in RN school,  an aspirant must meet the below mentioned requirements.
Students below eighteen years are not considered eligible for enrollment.
It is imperative to complete the high school education.
Aspirant must clear the drug test and criminal background check (CBC).
A valid photo ID and address proof is required at the time of application.
You should clear the pre-entrance test called TEAS (Test of Essential Academic Skills) engaged by respective institution.
Students should achieve fluency in English language.
Education/Courses
If you wish to obtain an RN title, you must successfully complete any of the pre-licensure nursing program first, either a traditional BSN program, an associate degree program, or a diploma program, and then pass the National Council Licensure Examination for Registered Nurses (NCLEX-RN).
Associate Degree in Nursing: It's a two-year program that prepares individuals for future RN role by comprising clinical and classroom components in the curriculum. It equips them with detailed nursing theory and technical proficiency. ADN module is designed to cultivate the skills so that graduates can analyze, plan, execute, and evaluate the nursing care.  
Bachelors of Science in Nursing: BSN degree generally takes four years to complete. The broad curriculum includes humanities, behavioral science, and nursing theory. First two years involves study of human growth and development, organic chemistry, psychology, microbiology, nutrition, physiology, biology, and anatomy, and the last two years focus on complex courses such as pharmacology, health assessment, bioethics, pediatrics, management and research.
Diploma Course: Diploma program in nursing takes 2 to 3 years to complete the didactic coursework that focuses mainly on clinical instructions, practices and direct patient care. It incorporates in-depth study of social sciences and biology. Hence, the coursework prepares nurses to work as an independent nursing practitioner in hospitals, community and long-term settings.
Direct Entry MSN Program: This program offers a direct road towards graduate nursing studies for those who hold a non-nursing baccalaureate degree and wish to become a registered nurse. 
Accelerated BSN Degree: If you already hold a bachelor degree in a field other than nursing, then this fast track program helps you catch up with a rewarding career. It takes 16 to 18 months to cover the inclusive coursework that provides a strong base for advance nursing practice.
LPN to RN: These programs are specially designed for licensed practical nurses who wish to broaden the dimension of their nursing career. It offers a perfect gateway for LPNs who seek professional development and aspire to become a registered nurse.
Graduates from any of the above degree are eligible to sit for the NCLEX exam.
State Approved Registered Nurse Schools in North Carolina (NC)

There are various colleges in North Carolina that cover nursing programs in their curriculum. A list of recognized colleges in this state is mentioned below:
List of Nursing Schools in North Carolina Offering Associate Degree in Nursing
Asheville-Buncombe Technical Community College
Address: 340 Victoria Road, Asheville, North Carolina- 28801

Get Admissions Information
Beaufort County Community College
Address: 5337 Highway 264 East, Washington, North Carolina- 27889

Get Admissions Information
Bladen Community College 
Address: 7418 NC Highway 41 West, Dublin, North Carolina-28332

Get Admissions Information
Brunswick Community College
Address: 50 College Road, Bolivia, North Carolina- 28422

Get Admissions Information
Cabarrus College
Address:  401 Medical Park Drive, Concord, North Carolina- 28025

Get Admissions Information
Caldwell Community College & Technical Institute
Address: 2855 Hickory Boulevard, Hudson, North Carolina- 28638

Get Admissions Information
Carteret Community College
Address: 3505 Arendell Street, Morehead City, North Carolina- 28557

Get Admissions Information
Catawba Valley Community College 
Address: 2550 US Highway 70 Southeast, Hickory, North Carolina- 28602-8302

Get Admissions Information
Central Carolina Community College 
Address: 764 West Street, Pittsboro, North Carolina-27312-8822

Get Admissions Information
Central Piedmont Community College
Address: P.O. Box 35009, Charlotte, North Carolina- 28235-5009

Get Admissions Information
Coastal Carolina Community College
Address:444 Western Boulevard, Jacksonville, North Carolina- 28546

Get Admissions Information
College of Albemarle
Address: 1208 North Road Street, PO Box 2327, Elizabeth City, North Carolina- 27909

Get Admissions Information
Davidson County Community College 
Address: Davidson Campus, 297 DCC Road, Thomasville, North Carolina-27360

Get Admissions Information
Durham Technical Community College 
Address: 1637 East Lawson Street, Durham, North Carolina- 27703

Get Admissions Information
Fayetteville Technical Community College
Address:PO Box 35236, 2201 Hull Road, Fayetteville, North Carolina- 28303

Get Admissions Information
Forsyth Technical Community College
Address: 2100 Silas Creek Parkway, Winston-Salem, North Carolina- 27103

Get Admissions Information
Gardner-Webb University
Address: 110 South Main Street, P.O. Box 997, Boiling Springs, North Carolina- 28017

Get Admissions Information
Gaston College
Address: 201 Highway 321 South, Dallas, North Carolina- 28034

Get Admissions Information
Guilford Technical Community College
Address:  601 East, Main Street P.O. Box 309 Jamestown, North Carolina-27282

Get Admissions Information
James Sprunt Community College
Address: PO Box 398, 133 James Sprunt Drive, Kenansville, North Carolina-28349

Get Admissions Information
Johnston Community College
Address: 245 College Road, PO Box 2350 Smithfield, North Carolina- 27577

Get Admissions Information
Mayland Community College
Address: P.O. Box 547, Spruce Pine, North Carolina- 28777

Get Admissions Information
Mitchell Community College
Address: 500 West Broad Street, Statesville, North Carolina- 28677

Get Admissions Information
Piedmont Community College
Address: P.O. Box 1197, Roxboro, North Carolina- 27573

Get Admissions Information
Pitt Community College
Address: PO Drawer 7007, Greenville, North Carolina- 27835-7007

Get Admissions Information
Queens University of Charlotte
Address: Withers House, 2025 Selwyn Avenue, Charlotte, North Carolina-28274

Get Admissions Information
Randolph Community College
Address: 629 Industrial Park Avenue, Asheboro, North Carolina- 27205

Get Admissions Information
Richmond Community College
Address: P.O. Box 1189, 1042 West Hamlet Avenue, Hamlet, North Carolina- 28345

Get Admissions Information
Roanoke-Chowan Community College
Address: 109 Community College Road, Ahoskie, North Carolina- 27910

Get Admissions Information
Rockingham Community College
Address: 215 Wrenn Memorial Road, Highway 65, Wentworth, North Carolina- 27375

Get Admissions Information
Rowan-Cabarrus Community College
Address: 1333 Jake Alexander Boulevard South, Salisbury, North Carolina- 28146

Get Admissions Information
Sampson Community College
Address: 1801 Sunset Avenue, Highway 24 West, Clinton, North Carolina- 28328

Get Admissions Information
Stanly Community College
Address: 141 College Drive, Albemarle, North Carolina- 28001

Get Admissions Information
Vance-Granville Community College
Address: 200 Community College Road, Henderson, North Carolina- 27536

Get Admissions Information
Wake Technical Community College
Address: 9101 Fayetteville Road, Raleigh, North Carolina- 27603

Get Admissions Information
Wayne Community College
Address: 3000 Wayne Memorial Drive, Goldsboro, North Carolina- 27534

Get Admissions Information
Western Piedmont Community College
Address: 1001 Burkemont Avenue, Morganton, North Carolina- 28655

Get Admissions Information
Wilkes Community College
Address: PO Box 120 1328 South Collegiate Drive, Wilkesboro, North Carolina- 28697

Get Admissions Information
List of Schools in North Carolina Offering Bachelor Degree in Nursing
Appalachian State University
Address: Edwin Duncan, Suite 318, ASU Box 32151, Boone, North Carolina- 28608

Get Admissions Information
Barton College
Address: P.O. Box 5000, Wilson, North Carolina- 27893

Get Admissions Information
East Carolina University
Address: 600 Moye Boulevard, Greenville, North Carolina- 27858-4353 

Get Admissions Information
Fayetteville Technical Community College
Address: PO Box 35236, 2201 Hull Road, Fayetteville, North Carolina- 28303

Get Admissions Information
Gardner-Webb University
Address: 110 South Main Street, P.O. Box 997, Boiling Springs, North Carolina- 28017

Get Admissions Information
Lenoir-Rhyne University
Address: 625 7th Avenue Northeast, Hickory, North Carolina- 28601

Get Admissions Information
Methodist University
Address: 5400 Ramsey Street, Fayetteville, North Carolina- 28311

Get Admissions Information
North Carolina Central University
Address: 1801 Fayetteville Street, Durham, North Carolina- 27707

Get Admissions Information
Pfeiffer University 
Address: 4701 Park Road, Charlotte, North Carolina- 28209

Get Admissions Information
Queens University of Charlotte
Address: Withers House, 2025 Selwyn Avenue, Charlotte, North Carolina-28274

Get Admissions Information
South College – Asheville
Address: 140 Sweeten Creek Road, Asheville, North Carolina- 28803

Get Admissions Information
The University of North Carolina at Charlotte
Address: 9201 University City Boulevard, Charlotte, North Carolina- 28223-0001 

Get Admissions Information
The University of North Carolina at Pembroke
Address: PO Box 1510 Pembroke, North Carolina-28372-1510

Get Admissions Information
The University of North Carolina at Wilmington 
Address: 601 South, College Road, Wilmington, North Carolina- 28403

Get Admissions Information
Western Carolina University
Address:  Cullowhee, North Carolina-28723

Get Admissions Information
Winston-Salem State University
Address: 601 South Martin Luther King Jr. Drive, Winston-Salem, North Carolina- 27110

Get Admissions Information
List of Schools in North Carolina Offering Accelerated Second Degree BSN or Fast Track BSN
Duke University   
Address: Durham, North Carolina- 27708   

Get Admissions Information
North Carolina Agricultural and Technical State University 
Address: 1601 East Market Street, Greensboro, North Carolina- 27411

Get Admissions Information
Queens University of Charlotte
Address: Withers House, 2025 Selwyn Avenue, Charlotte, North Carolina-28274

Get Admissions Information
Western Carolina University
Address:  Cullowhee, North Carolina-28723

Get Admissions Information
Winston-Salem State University
Address: 601 South Martin Luther King Jr. Drive, Winston-Salem, North Carolina- 27110

Get Admissions Information
List of Nursing Schools in North Carolina Offering Direct Entry MSN Programs
Duke University   
Address: Durham, North Carolina- 27708   

Get Admissions Information
East Carolina University
Address: 600 Moye Boulevard, Greenville, North Carolina- 27858-4353 

Get Admissions Information
List of Schools in North Carolina Offering LPN to RN Programs
Asheville-Buncombe Technical Community College
Address: 340 Victoria Road, Asheville, North Carolina- 28801

Get Admissions Information
Beaufort County Community College
Address: 5337 Highway 264 East, Washington, North Carolina- 27889

Get Admissions Information
Caldwell Community College & Technical Institute
Address: 2855 Hickory Boulevard, Hudson, North Carolina- 28638

Get Admissions Information
Coastal Carolina Community College
Address:444 Western Boulevard, Jacksonville, North Carolina- 28546

Get Admissions Information
College of Albemarle
Address: 1208 North Road Street, PO Box 2327, Elizabeth City, North Carolina-27909

Get Admissions Information
Davidson County Community College 
Address: Davidson Campus, 297 DCC Road, Thomasville, North Carolina-27360

Get Admissions Information
Durham Technical Community College 
Address: 1637 East Lawson Street, Durham, North Carolina-27703

Get Admissions Information
Fayetteville Technical Community College
Address:PO Box 35236, 2201 Hull Road, Fayetteville, North Carolina- 28303

Get Admissions Information
Gaston College
Address: 201 Highway 321 South, Dallas, North Carolina- 28034

Get Admissions Information
Lenoir-Rhyne University
Address: 625 7th Avenue Northeast, Hickory, North Carolina- 28601

Get Admissions Information
Pitt Community College
Address: PO Drawer 7007, Greenville, North Carolina- 27835-7007

Get Admissions Information
Richmond Community College
Address: P.O. Box 1189, 1042 West Hamlet Avenue, Hamlet, North Carolina- 28345

Get Admissions Information
Rockingham Community College
Address: 215 Wrenn Memorial Road, Highway 65, Wentworth, North Carolina- 27375

Get Admissions Information
Sampson Community College
Address: 1801 Sunset Avenue, Highway 24 West, Clinton, North Carolina- 28328

Get Admissions Information
Stanly Community College
Address: 141 College Drive, Albemarle, North Carolina- 28001

Get Admissions Information
Vance-Granville Community College
Address: 200 Community College Road, Henderson, North Carolina- 27536

Get Admissions Information
Wayne Community College
Address: 3000 Wayne Memorial Drive, Goldsboro, North Carolina- 27534

Get Admissions Information