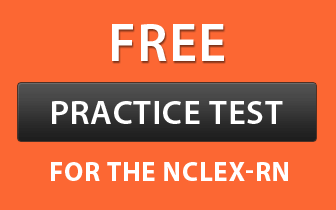 The main objective of registered nurse schools in Washington is to augment the health status of people by providing them the best possible care. In the course of class-room lectures, intensive lab practices and clinical experiences, students develop an understanding of correct diagnosis of acute illness, family health and multi-systems disorders, and learn to administer treatment and medication.If you are detail-oriented, caring and willing to help others and earn higher salary, you can choose nursing as your profession.
Requirements
Before enrolling in an RN school , you must fulfill these basic requirements.
18 years is the minimum age for applying for RN program.
The candidate is supposed to submit legitimate photo ID.
One should submit level one fingerprint clearance card.
Aspirants must possess a high school degree or GED equivalent.
The student is expected to submit a complete residency verification form.
S/he must not be involved in any unlawful activity and must have a clear drug test and criminal background check report.
The applicant should be proficient in English language.
Clear the Test of Essential Academic Skills (TEAS) to get admission in preferred college.
Education/Courses
RN educational programs provide in-depth theoretical and practical program, in order to prepare competent nurses who could meet the challenges of health care industry.
Associate Degree in Nursing: This two-year program incorporates comprehensive theory, laboratory practices and supervised clinical experiences which prepare candidates to function in diverse health care settings as entry-level nurses and deal with multi-cultural patients. 
Bachelor of Science in Nursing: BSN degree is a four-year program offered by numerous colleges in Washington. The curriculum combines general educational courses in humanities and biological, behavioral, and physical sciences. It develops management and leadership skills for improved nursing outcomes.
Direct Entry MSN Program: This program is designed for those candidates who have a bachelor degree but no nursing experience. This inclusive coursework will equip you with the knowledge and expertise needed to start a career in the health care field.
Accelerated BSN Degree: An accelerated BSN degree offers the fastest way for becoming an RN that normally lasts for 12-16 months. These programs are generally created for those students who already possess a bachelor degree, but in some other discipline.
LPN to RN: LPN to RN bridge program is basically for those nurses who have graduated from the practical nursing program and hold a current Washington State LPN license. Students, who successfully complete this program, are entitled to receive an associate degree (ADN).
RN to BSN Program: This track is framed to create a pathway for registered nurses who hold a diploma or an associate degree in nursing, and want to earn a baccalaureate degree with a perspective to rise professionally and academically. 
Successful graduates from any of the above programs are eligible to appear for National Council Licensure Examination for Registered Nurses (NCLEX-RN).
Master of Science in Nursing:  MSN degree gives an opportunity to experienced RNs who are willing to study further for advanced positions.The curriculum incorporates 3 elements of advanced study – theory, research, and nursing practices along with courses required for the particular area of specialization.
Doctor of Nursing Practices (DNP): DNP is a clinical practice-based program developed for those RNs who possess master degree in a specific area. This program promotes research in a dynamic health care sector in order to improve the patient outcomes, clinical care delivery and system management.
State Approved Registered Nurse Schools in Washington (WA)

Here is a list of accredited nursing colleges in Washington that offer various graduate and undergraduate courses.
List of Nursing Schools in Washington Offering Associate Degree in Nursing
Bellevue College
Address: 3000 Landerholm Circle Southeast, Bellevue, Washington- 98007-6484

Get Admissions Information
Bellingham Technical College 
Address: 3028 Lindbergh Avenue, Bellingham, Washington- 98225

Get Admissions Information
Big Bend Community College
Address: 7662 Chanute Street Northeast, Moses Lake, Washington- 98837

Get Admissions Information
Centralia College
Address: 600 Centralia College Boulevard, Centralia, Washington-98531-4099

Get Admissions Information
Clark College 
Address: 1933 Fort Vancouver Way, Vancouver, Washington- 98663

Get Admissions Information
Clover Park Technical College
Address: 4500 Steilacoom Boulevard Southwest, Lakewood, Washington- 98499-4004

Get Admissions Information
Columbia Basin College
Address: 2600 North 20th Avenue, Pasco, Washington- 99301

Get Admissions Information
Everett Community College
Address: 2000 Tower Street, Everett, Washington- 98201

Get Admissions Information
Grays Harbor College
Address: 1620 Edward P. Smith Drive, Aberdeen, Washington- 98520

Get Admissions Information
Highline College
Address: P.O. Box 98000 M/S 15-1, Des Moines, Washington- 98198-9800

Get Admissions Information
Lake Washington Institute of Technology
Address: 11605 132nd Avenue Northeast, Kirkland, Washington- 98034

Get Admissions Information
Lower Columbia College
Address: 1600 Maple Street, Longview, Washington- 98632

Get Admissions Information
North Seattle College
Address: 9600 College Way North, Seattle, Washington- 98103

Get Admissions Information
Olympic College
Address: 1600 Chester Avenue, Bremerton, Washington- 98337-1699

Get Admissions Information
Peninsula College
Address: 1502 East Lauridsen Boulevard, Port Angeles, Washington- 98362

Get Admissions Information
Pierce College- Puyallup
Address: 1601 39th Avenue Southeast, Puyallup, Washington- 98374

Get Admissions Information
Renton Technical College 
Address: 3000 Northeast, 4th Street, Renton, Washington- 98056

Get Admissions Information
Seattle Colleges
Address: 1500 Harvard Avenue, Seattle, Washington- 98122
Shoreline Community College
Address: 16101 Greenwood Avenue North, Shoreline, Washington- 98133-5696

Get Admissions Information
Skagit Valley College
Address: 2405 East College Way, Mount Vernon, Washington- 98273

Get Admissions Information
South Puget Sound Community College
Address: Mottman Road Southwest, Olympia, Washington- 98512

Get Admissions Information
Spokane Community College
Address: 1810 North Greene Street, Spokane, Washington- 99217-5399

Get Admissions Information
Tacoma Community College
Address: 6501 South 19th Street, Tacoma, Washington- 98466

Get Admissions Information
Walla Walla University
Address: 204 South College Avenue, College Place, Washington- 99324

Get Admissions Information
Wenatchee Valley College
Address: 1300 Fifth Street, Wenatchee, Washington- 98801

Get Admissions Information
Whatcom Community College
Address: 237 West Kellogg Road, Bellingham, Washington-98226

Get Admissions Information
Yakima Valley Community College
Address: South 16th Avenue & Nob Hill Boulevard, Yakima, Washington- 98902

Get Admissions Information
List of Schools in Washington Offering Bachelor Degree in Nursing
Gonzaga University
Address: 502 East Boone Avenue, Spokane, Washington-99258-0102

Get Admissions Information
Northwest University 
Address: 5520 108th Avenue, Northeast, Kirkland, Washington-98033
Pacific Lutheran University
Address: 12180 Park Avenue South, Tacoma,Washington-98447-0003

Get Admissions Information
Seattle Pacific University
Address: 3307 3rd Avenue West, Seattle, Washington- 98119-1997

Get Admissions Information
Seattle University
Address: 901 12th Avenue, Seattle, Washington-98122

Get Admissions Information
University of Washington
Address: Box 357260, Seattle, Washington-98195

Get Admissions Information
Walla Walla University
Address: 204 South College Avenue, College Place, Washington- 99324

Get Admissions Information
Washington State University
Address: PO Box 645220, Pullman, Washington- 99164-5220

Get Admissions Information
List of Schools in Washington Offering Accelerated Second Degree BSN or Fast Track BSN
University of Washington
Address: Box 357260, Seattle, Washington-98195

Get Admissions Information
List of Nursing Schools in Washington Offering RN to BSN Programs
Bellevue College
Address: 3000 Landerholm Circle Southeast, Bellevue, Washington- 98007-6484

Get Admissions Information
Gonzaga University
Address: 502 East Boone Avenue, Spokane, Washington-99258-0102

Get Admissions Information
Olympic College
Address: 1600 Chester Avenue, Bremerton, Washington- 98337-1699

Get Admissions Information
Seattle Pacific University
Address: 3307 3rd Avenue West, Seattle, Washington- 98119-1997

Get Admissions Information
Saint Martin's University  
Address: 5000 Abbey Way Southeast, Lacey, Washington- 98503-7500

Get Admissions Information
University of Washington- Bothell
Address: Box 358500, 18115 Campus Way Northeast, Bothell, Washington- 98011-8246

Get Admissions Information
University of Washington- Tacoma
Address: 1900 Commerce Street, Tacoma, Washington- 98402-3100

Get Admissions Information
Walla Walla University
Address: 204 South College Avenue, College Place, Washington- 99324

Get Admissions Information
Western Washington University
Address: 516 High Street, Bellingham, Washington-98225

Get Admissions Information
Washington State University- Spokane
Address: 103 East Spokane Falls Boulevard, Spokane, Washington- 99202
Washington State University- Tri Cities
Address: 1266 Lee Boulevard, Richland, Washington- 99352
List of Schools in Washington Offering LPN to RN Programs
Bellingham Technical College 
Address: 3028 Lindbergh Avenue, Bellingham, Washington- 98225

Get Admissions Information
Columbia Basin College
Address: 2600 North 20th Avenue, Pasco, Washington- 99301

Get Admissions Information
Everett Community College
Address: 2000 Tower Street, Everett, Washington- 98201

Get Admissions Information
Grays Harbor College
Address: 1620 Edward P. Smith Drive, Aberdeen, Washington- 98520

Get Admissions Information
Lower Columbia College
Address: 1600 Maple Street, Longview, Washington- 98632

Get Admissions Information
North Seattle College
Address: 9600 College Way North, Seattle, Washington- 98103

Get Admissions Information
Pierce College- Puyallup
Address: 1601 39th Avenue Southeast, Puyallup, Washington- 98374

Get Admissions Information
Seattle Colleges
Address: 1500 Harvard Avenue, Seattle, Washington- 98122
Shoreline Community College
Address: 16101 Greenwood Avenue North, Shoreline, Washington- 98133-5696

Get Admissions Information
Skagit Valley College
Address: 2405 East College Way, Mount Vernon, Washington- 98273

Get Admissions Information
Wenatchee Valley College
Address: 1300 Fifth Street, Wenatchee, Washington- 98801

Get Admissions Information
Whatcom Community College
Address: 237 West Kellogg Road, Bellingham, Washington-98226

Get Admissions Information
List of Schools in Washington Offering Direct Entry MSN Programs
Pacific Lutheran University
Address: 12180 Park Avenue South, Tacoma,Washington-98447-0003

Get Admissions Information
Seattle University
Address: 901, 12th Avenue, Seattle, Washington-98122

Get Admissions Information
University of Washington
Address: Box 357260, Seattle, Washington-98195

Get Admissions Information
List of Schools in Washington Offering Master Degree in Nursing
Gonzaga University
Address: 502 East Boone Avenue, Spokane, Washington-99258-0102

Get Admissions Information
Pacific Lutheran University
Address: 12180 Park Avenue South, Tacoma,Washington-98447-0003

Get Admissions Information
Seattle Pacific University
Address: 3307 3rd Avenue West, Seattle, Washington- 98119-1997

Get Admissions Information
Seattle University
Address: 901 12th Avenue, Seattle, Washington-98122

Get Admissions Information
University of Washington
Address: Box 357260, Seattle, Washington-98195

Get Admissions Information
University of Washington- Bothell
Address: Box 358500, 18115 Campus Way Northeast, Bothell, Washington- 98011-8246

Get Admissions Information
University of Washington- Tacoma
Address: 1900 Commerce Street, Tacoma, Washington- 98402-3100

Get Admissions Information
Washington State University- Spokane
Address: 103 East Spokane Falls Boulevard, Spokane, Washington- 99202
List of Schools in Washington Offering Doctorate Nursing Programs
University of Washington
Address: Box 357260, Seattle, Washington-98195

Get Admissions Information